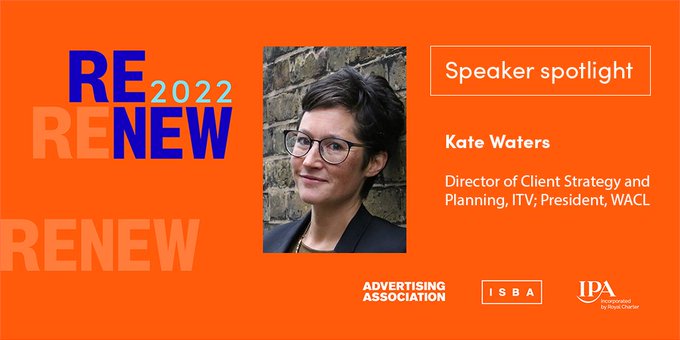 #FlexibleFirst Checklist announced as All In 'action on gender'
27.01.22: To improve the experience and representation of women in the industry, All In announced today that the action on gender is to take the Flexible First Checklist. This is one of three new All In actions (on gender, for Asian talent and older talent) that follow the first three actions announced last year (to improve the experience and representation of Black talent, Disabled talent and talent from a working class background).
The goal: improve the representation and experience of women of all backgrounds
All in Census industry data has illustrated several issues of underrepresentation and inequitable experience of women of all backgrounds. In taking action to address the issues, the spirit of All In is not to reinvent the wheel, but rather amplify the work that is already being done.
By doing so at an industry level, drive sustainable change
So when the All in Census identified flexible working as a powerful lever to address the issues raised, WACL were approached with the All In data on gender. In turn this helped inform how we have updated the WACL Flexible First Checklist.
Our deep dive looking at the why and how will be published shortly. For now, a few headlines below on why organisations serious about improving the experience and representation of women should take the Flexible First Checklist.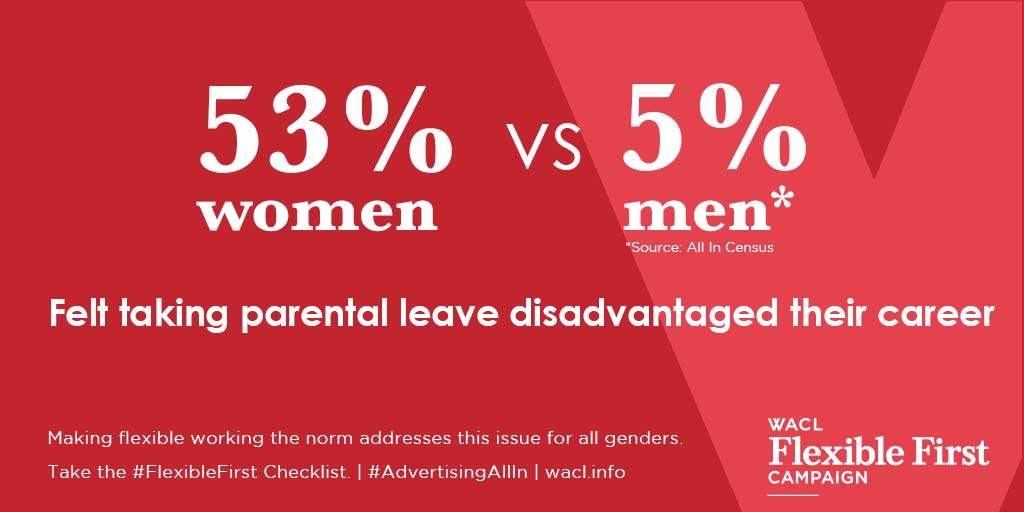 Flexible working is proven to accelerate gender equality
WACL's #FlexibleFirst Checklist is a self-assessment tool designed to help organisations check their progress with flexible working. First, it acts as a reminder of the essential steps and considerations to take. Second, it identifies any gaps in an organisation's way to becoming #FlexibleFirst.
"WACL's mission is to accelerate gender equality for all in our industries, so I am delighted that our Flexible First Checklist has been chosen as the All in Census action on gender. Our self-assessment tool distils what we've learned from the many WACL Leaders pioneering flexible working inside their own organisations, some for a decade or more. #FlexibleFirst organisations have proven the business case, shown how flexible working directly improves their gender pay gap, whilst having significant benefits for everyone in the workforce, regardless of their gender." 
Action on gender: more about the Flexible First Checklist & Mark
Backed by ISBA, the AA, the IPA and the Chartered Management Institute, the new Flexible First Checklist covers a number of key areas relating to flexible working. These include: HR policy & knowledge basics, infrastructure, employee support systems, impact metrics, culture and leadership.
We launched the checklist in late 2020 and updated the questionnaire in January 2022. This new update reflects changes in the workplace during the pandemic, and new data shared by the All in Census. Find out more about our approach below.
The checklist should take business leaders, HR and DEI professionals around 10 minutes to complete.
If you're well on your way, you will qualify for a WACL #FlexibleFirst Standard Mark. If you are leading the way, you will qualify for a WACL #FlexibleFirst Leadership Mark. In both cases, any organisation qualifying for a mark can use them internally, on email signatures and in company comms.
We recognise every organisation is at a different stage of maturity when it comes to adopting flexible working. For organisations just starting out or not quite there, the Flexible First resources at wacl.info will help them progress.
How has the new Flexible First Checklist been updated?
Taking on board the new findings from the All in Census, data collected from the first edition of the checklist, and our collective experience of working through a global pandemic, the questionnaire has been updated for 2022/23 as follows:
Additional options have been added to the responses on a number of questions, allowing for greater nuance in response
In parallel, a year post launch, we felt able to simplify explanations and cut down introductory copy on the majority of the questions
Recognising asynchronous working is increasingly prevalent, the questions relating to technology and access to data were updated
A new question was added looking at an employee's right to request flexible working, reflecting the UK gov consultation on this topic
A new question was added focusing on whether an organisation's Shared Parental Leave policy is in place and actively encouraged, given the increasing evidence that if more men felt they could work flexibly in order to 'share the care', the opportunity to accelerate gender equality would increase
A new question was added examining gender pay gap reporting, given the close correlation between flexible working and closing the gender pay gap
Definitions have been added for each form of flexible working listed in question 1(d)
The questionnaire reinforces the role of both leaders and managers in managing all forms of flexibility, not just remote working, and measuring progress on the basis of productivity, not presenteeism; output, not hours
A concluding question (not included in the self-assessment scoring) has been added asking whether an organisation plans to take further action with their flexible working policies
Discover more
Visit WACL's Flexible First campaign page to explore:
WACL's Flexible First Toolkit which shares actionable advice on adopting flexible working in all its forms and at scale. It also helps organisations identify and overcome any hurdles they may encounter along the way.
In addition to this, WACL has gathered the evidence proving the business case & the benefits of flexible working to a workforce.
And finally, check out the interview series featuring several Flexible First frontrunners. Each interview shares expert advice and extensive, hands-on experience with flexible working.