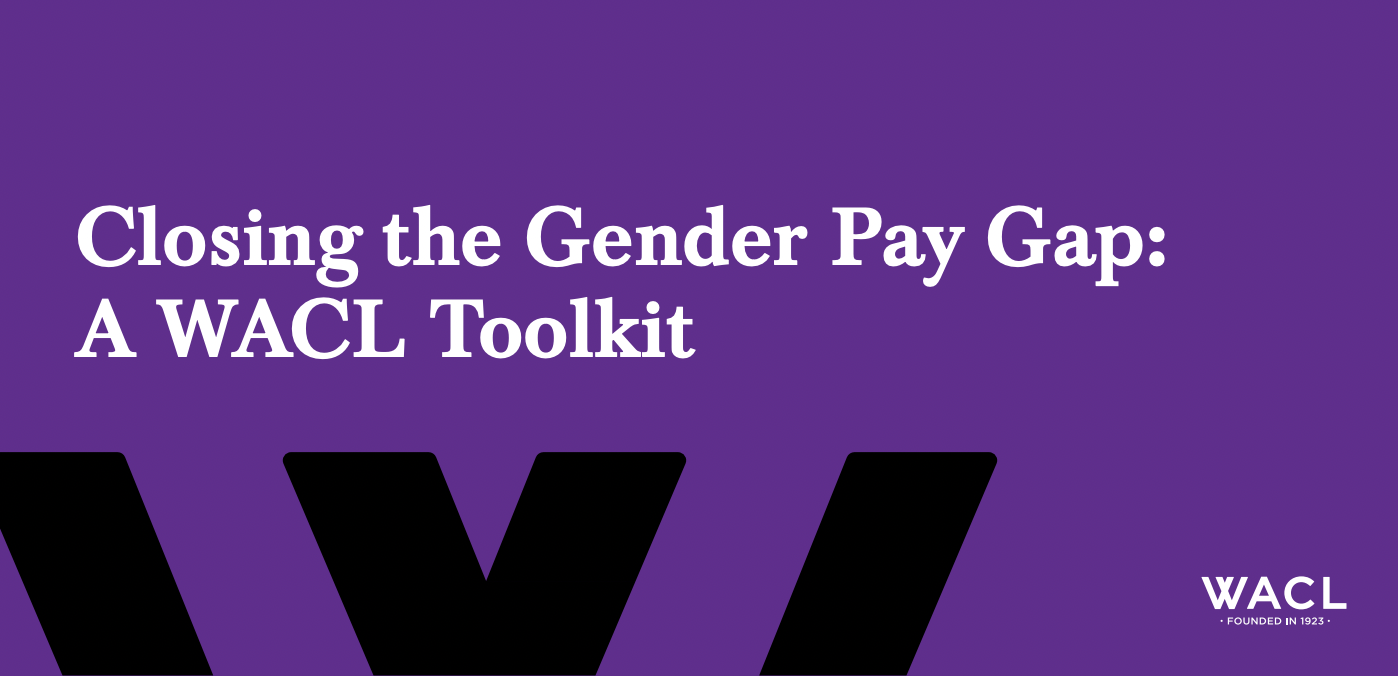 Introducing the Gender Pay Gap Toolkit
At the July 2020 WACL AGM, a working group was announced on the Gender Pay Gap, to reinforce the Club's mission to accelerate gender equality. The scope included the sectors WACL members represent, as well as in broader communications.
Of course, the GPG is a measurement tool, it's not a programme to address the issue. But we thought we could raise awareness and make it more personal by looking at our own situation, and also learning from one another.
Benchmarking WACL member organisations
One of the early decisions we took was to base the group's work on data. Hence we decided to benchmark the WACL member's companies based on data taken from the government's GPG website. We then compared the WACL company average with the overall average of all the companies who reported and discovered that on two parameters WACL Leader-led organisations were better than the average, but on the other two they were worse than the average. You can see the overall results of that benchmarking here.
All this underscores that we do have room to improve our own advocacy in our companies as well as in the wider world. And indeed, we are likely to be more effective in becoming advocates for this issue if we work together, learn together and share stories and tips about our own experiences, so that we can act as more effective catalysts and campaigners in our own organisations. The coaching sessions were designed to address this.
Learning from one another
The response has been incredible. The honesty, openness, empathy, advice and experience that has been shared and exchanged is amazing. We are including it here in this Toolkit pulled together from the six coaching sessions we held. It summarizes all the learning, tips, and stories that have taken place in those sessions, the slides used, as well as other resources available.
And we have already had many signs of progress!
The person who summoned the courage to start a discussion with her MD about the GPG and found an ally. The CEO who thought she couldn't possibly have a GPG but discovered she did – and put in a plan to fix it. The founder who benchmarked her company vs. her parent company and lobbied the parent for greater action. And many others. As Jackie said, we are best when we 'power up as a pack'. We inspire each other, admit our frustrations and fears, and show each other empathy, support and courage, and celebrate our successes. Together we can – and are – making a difference. We hope that we will continue to measure our WACL GPG every year, and move ever closer to closing it, in line with the spirit and new purpose of the Club, and not have to wait another 98 years to do it!
Introducing the WACL Gender Pay Gap toolkit
The coaching sessions then formed the basis of our WACL Toolkit. Please feel free to share it with your networks and colleagues. It's organised as the sessions were presented (see the table of contents below), with more resources at the end. We would also welcome additional resources, stories and feedback.
Huge thanks to our committee members Francesca Ecsery, Alison Lomax, Katrina Lowes, Helen Warren Piper, Michaella Williams and Cindy Yendell and to Emily Hopcroft, for her work on the Toolkit, and to everyone else who contributed.

We can do this!
Ann Francke OBE
Chair, WACL Gender Pay Gap Committee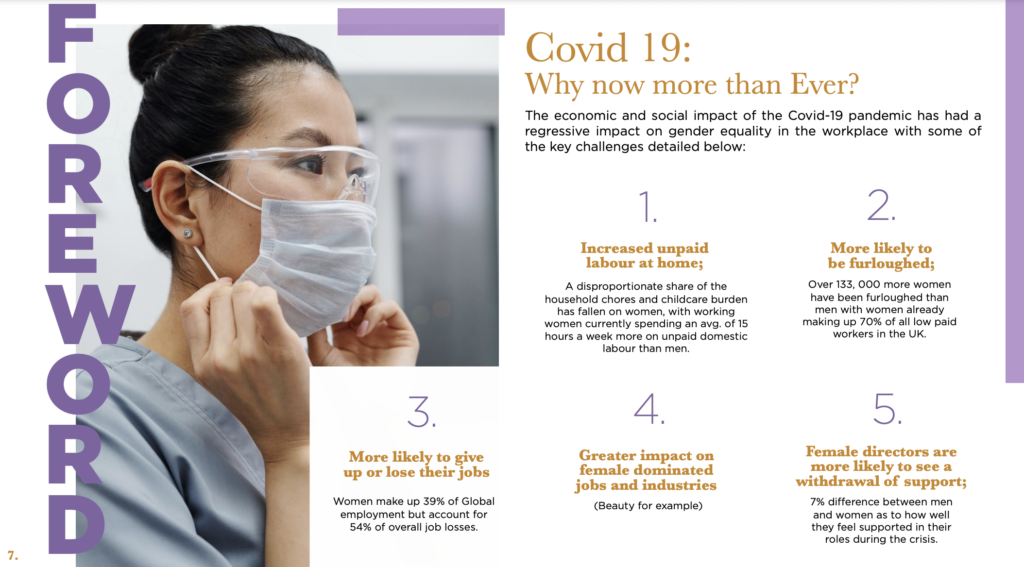 Table of contents
Introduction to the WACL GPG Committee
Foreword: Covid
Covid-19: Why now and more than ever?
How to successfully influence boards with Francesca Ecsery
How to Convince that measuring the GPG still matters when your company employs less than 250 with Ann Francke
Becoming a GPG advocate: how to influence from the inside when it isn't your 'day job' with Katrina Lowes
Thoughts on how to drive gender diversity in global companies, to get material change with Helen Warren -Piper
How to make the business case for gender diversity and help clients integrate GPG into their business plans with Cindy Yendell
Tackling the gender pay gap reverse mentoring workshop: what senior women can learn from the next generation of senior women with Michaella Williams and the FUTURES Network
How WACLers can help each other
Additional reading resources
Discover more