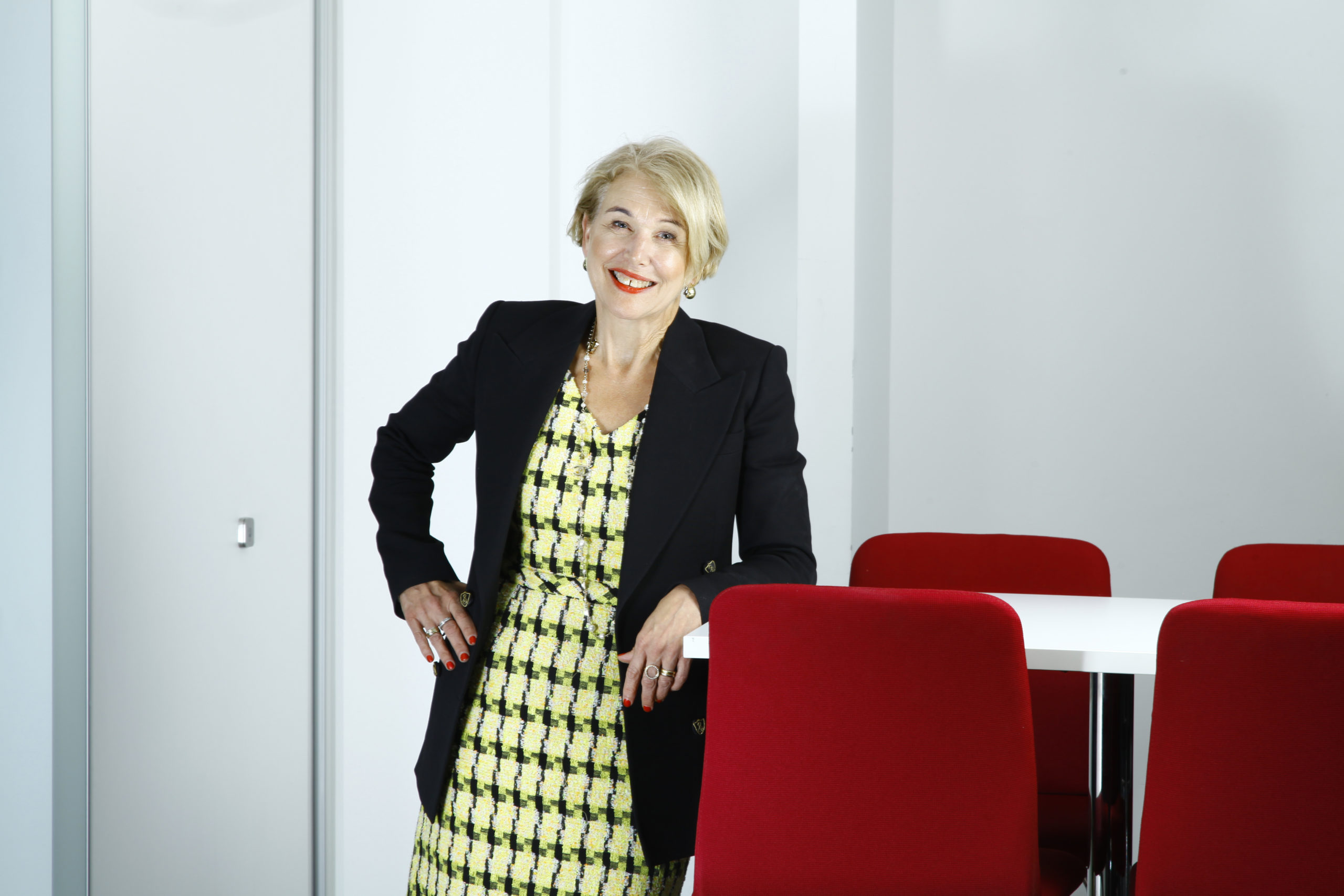 Measuring The Pay Gap And Why WACL Are Still Making Waves About Reporting
Actionable advice from WACL's International Women's Day debate 2021
There was plenty of inspiring, practical and actionable advice on how to measure your gender pay gap from the stellar panel taking part in WACL's public debate on Monday March 8 2021, to mark International Women's Day.
The aim was to unpack reasons to embrace pay gap reporting, how not to fear it, and the benefits of both.
Sharing their experiences and insights were Andrew Geoghegan, Global Consumer Planning Director at Diageo; Dr Heather Melville, OBE CCMI, Director and Head of Client Experience at PwC; Cilla Snowball, Portfolio Non-Exec Director; and Gillian Unsworth of the Equality Hub at the Cabinet Office.
The discussion, chaired by Ann Franke OBE (pictured above), Chief Executive of the Chartered Management Institute, took place two weeks after WACL joined forces with the CMI and Fawcett Society to campaign successfully for the UK government to reintroduce mandatory gender pay gap reporting after it was put on hold due to COVID-19 in 2020. The session kicked off with a discussion of the most important benefits of pay gap reporting.
Pay gap reporting is not a silver bullet and if you report, you're only at the start of your journey. But that journey is such an important one. Reporting helps you understand where your challenges lie. And the subsequent action plan you put in place will result in a more diverse business, which we know is a more balanced and a happier business and, ultimately, a more profitable one.
Why report your pay gap?
Unsworth highlighted the visibility it creates – raising the issue generally, and shining a spotlight on causes within an organisation, specifically. "When it began, the interest from around the world was utterly overwhelming. It started a conversation. It introduced the phrase to people's vocabulary, which has really driven accountability within employers and driven them to act," she said. "Giving organisations a baseline helps – it gives something to build on and improve, and it also creates competition between organisations," Unsworth continued.
"The executive named on the report gives a very personal feeling of responsibility. Another positive is people working in HR and D&I for years finally got into the board room and wider D&I issues also got more profile as part of the GPG conversation, too."
Snowball pointed to the business advantages: "The benefit of gender pay gap reporting is growth. The diversity dividend is key to unlocking economic growth – McKinsey has quantified it at around a 21% profit uplift in companies with diverse leadership," she observed.
Melville underlined the cultural impact.
"When you work for an organisation that is proudly sharing what its pay gap is you start feeling it will do something about it – that it has a culture you want to work for," she explained, stressing how the talent war should drive more organisations to do this. The new generation especially are pushing for greater transparency, Melville added, and for them especially, the pay gaps and inequality has a big impact on trust: "If you have a gender pay gap, how transparent are you? Can you be trusted? There is a reputational benefit and also a risk."
Measuring the pay gap
Attention turned to measurement – the most common being the number of women at the top of an organisation and among its top 25% of earners, as the gender pay gap is typically worse where there aren't enough women in top roles, Snowball said.
Another measurement "that dovetails with this beautifully" is the proportion of men and women working flexibly within an organisation, she added.
"In particular, we need to see whether men and women are paid the same for similar jobs or work of equal value," said Geoghegan. "And you have to think about the ratios you want at different levels and in functions."
Diageo is targeting 50% women and 45% ethnic diversity in leadership role, for example.
He then went on to demonstrate the importance of having the right measures by revealing that Diageo GB's median pay gap, which has narrowed since 2017 from 8.6 to 2.8%, has recently widened – in favour of women.
"Does that mean we can stop thinking about this issue as on average women are being paid more?" Geoghegan asked. "Of course the answer is no, because when we dig deeper we can see the make-up of the different roles we have is really different."
In response, the company is actively challenging stereotypical assumptions certain roles are better suited to men – more physically demanding roles, for example, or STEM jobs.
"Gender equal pay is just one measure of an inclusive workplace," Geoghegan pointed out. "And we, like all businesses, have to dedicate ourselves to creating the culture in which everybody is welcomed and can thrive.
"The most important thing is knowing your workforce and using gender pay gap reporting as a starting point. Then, work out where the problems are and really drill down. Look at what the data tells you and create a package of measures relevant to your workforce."
Best practice in action
The discussion then turned to lessons learned from those doing gender pay reporting well.
"The most important thing is knowing your workforce and using gender pay gap reporting as a starting point. Then, work out where the problems are and really drill down," said Unsworth. "Look at what the data tells you and create a package of measures relevant to your workforce."
She cited Barclay's success in encouraging people to stop thinking of flexible work as 'a female thing' by advocating it as a self-development benefit for all by re-packaging it as 'Dynamic Working'.
Make it practical, make it easy to implement, and think about the conversations and cultural change you will create as the result of taking some of these steps. And be inclusive – change women's lives to change all employees' lives at the same time, And don't be scared men will feel alienated by this subject … it's shaping a more progressive future for all of us.
He added: "Men don't want to have to play to gender expectations either … this tyranny – though it's worse for women, for sure – is holding men in expected work patterns they'd really not want to do if it weren't expected of them."
For Melville, clarity and transparency were also key.
"Be clear around the recruitment process – say, this is what the salary is, this is what the job is," she advised. "Have measurements and share data – bring data to the conversation and it's always more productive."
She added: "You need great clarity, and you need inclusive leadership. You need to lead from the top and ask difficult questions."
Meanwhile, Snowball highlighted the importance of setting clear targets and apportioning direct responsibility. "If senior leaders have D&I in their KPIs, it works. If there is a diversity manager (rather than just relying on diversity networks), it works," she said, stressing the importance of celebrating men who are driving equality.
"If people understand gender pay gap reporting, it works," she added. "There is a lot of confusion still, the two are not interchangeable. You can have equal pay and still have a gender pay gap."
Beyond gender: ethnicity and disability pap gaps too
Progress made so far on gender pay gap reporting is revealed by a recent survey by the CMI 1,000 managers and self-employed workers was undoubtedly good news, Franke stated.
Some 85% of respondents support gender pay gap reporting and 80% also support ethnicity pay gap reporting. Further, over two thirds support the action plans that are part of gender pay gap reporting being a mandatory requirement and the same proportion also favoured extending pay gap reporting to SME-sized companies with 250 employees or less.
"Over half (of respondents) understand if they close their gender pay gap not only would they be doing the right thing, they would end up in a productive more successful business," she added.
"So that business case message is getting through, and that is cause for optimism."
A solid start, then. But as the discussion underlined, when it comes to ensuring a truly equal and inclusive, equitable and fair workplace for all there is much that still needs to be done.
Discover more