Karen Buchanan, WACL 100 Wisdom Launch 8Feb2023, Photographer BronacMcNeill
Why 50% and why the CEO role?
The CEO is the iconic leadership role in business and it is the role with the most power to create change.  We know that when women are at the top businesses are more profitable, show a stronger commitment to ESG and diversity and have better outcomes for employees.
In advertising and communications businesses only 30% of CEO roles are held by women. In wider industry it is only 17%.
At current rates, we estimate it will take another 37 years to create equal representation. That's why we've launched our 50% CEO Campaign: our ambition is to double the rate of change so that we hit 50% by 2045 .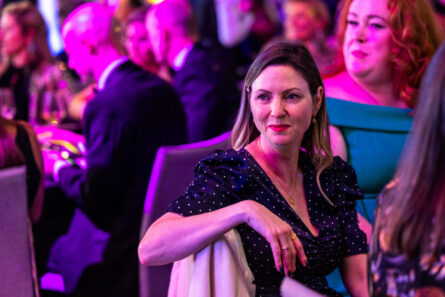 WACL Christmas Gala, 1Dec2022, Photographer ©BronacMcNeill
Our Playbook for Change
WACL has identified five levers that businesses should focus on to improve representation at CEO level and every other level in business :
Change the language of leadership to reflect a more rounded and inclusive definition of leadership and challenge existing stereotypes
Promote for potential to raise women through the ranks
Be flexible first – advertise every role as flexible to encourage women to stay in work for longer
Being a women's health hero – reduce the stigma and the health-related barriers women face in the workplace
Work like the world is watching – promote positive and authentic representation of women in advertising and create inclusive and supportive cultures in the workplace.
Our playbook describes the case for change, the five levers and key actions that businesses should take.
Across every lever the first and most important of these is to 'Measure with meaning'.
Explore more about our 50% ambition