Support our 50% CEO ambition: take the Flexible First Checklist
Just click 'Start' on the live form above to assess your progress. And if you would like to download a pdf copy of the WACL Flexible First Checklist in full, you can do so here: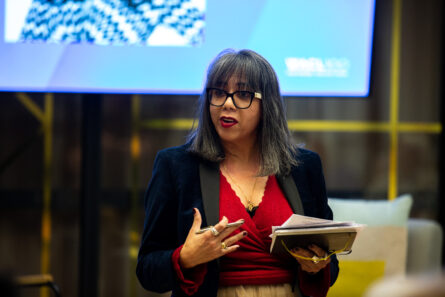 Sonoo Singh, WACL 100 Wisdom Launch 8Feb2023, Photographer BronacMcNeill
Why #FlexibleFirst?
WACL is leading a campaign to accelerate representation of women in business with an ambition to see 50% of CEO roles held by women by 2045.
Flexible working is one of five key drivers of change that we have identified. Being 'FlexibleFirst' enables women to stay in work for longer, to compete for more senior roles and is proven to have benefits for everyone, regardless of gender.
'Flexible First' means adopting flexible working in all its forms and at scale from Day 1 of employment, and for all jobs to be advertised as flexible.
Measure with meaning now
Check your progress with our free Flexible First Checklist, download the Toolkit and discover the evidence driving this campaign.