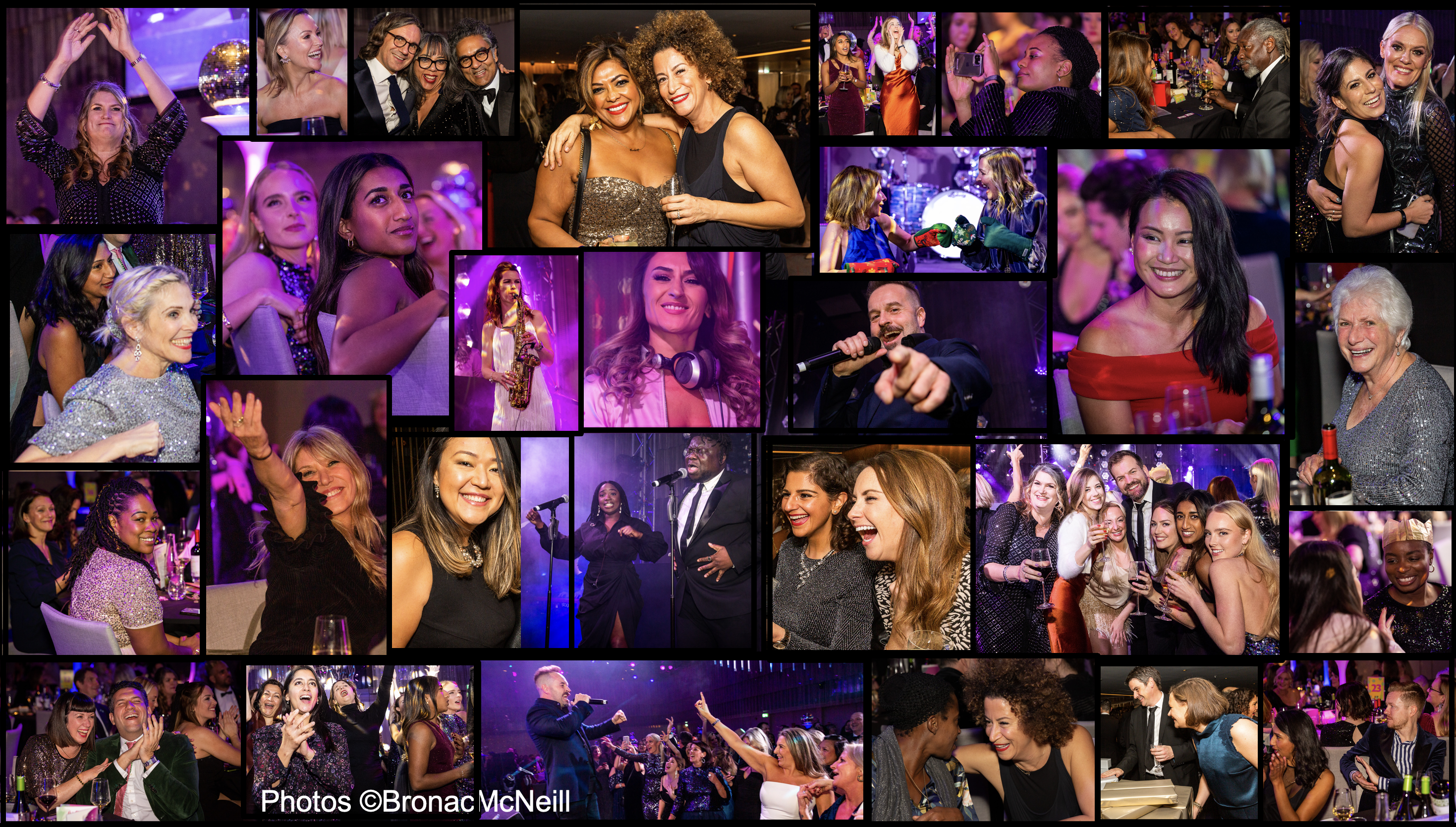 We rounded off WACL's 99th year in style
Carol Chan and Cat Davis reflect on the WACL Christmas Gala 2022
December 1st saw 400 people return to The Londoner Hotel, Leicester Square for the annual WACL Charity Christmas Gala.
It was an opportunity for WACL members and their guests to come together and raise all important funds for NABS and the WACL Talent Awards as the Club said goodbye to their 99th year.
Carol Chan, one of our newer WACL members joins everyone else who was there in giving big congrats to the entire WACL Gala Committee. She says:
"Thanks to the Committee, the Christmas Gala 2022 was a fabulous one!
As I attended my first WACL Gala, I was told this year's gala was a little different from some of the Christmas parties in the past. The night was filled with a fantastic party vibe, exquisite food & drinks and of course, loads of party fun!
The diversity backgrounds of the performers were impressive — it truly demonstrated how we promote and accelerate gender equality! It was also amazing to have the chance to get together with so many WACLers to farewell 2022, and I also had the chance to meet other familiar faces from MEFA too! While we all had an enjoyable night, we are also so glad that the event provided us an opportunity to fundraise through raffle and silent auction for supporting the team's work in accelerating gender equality, and we hope our small contribution would support the amazing work that WACL does.
Big thank you again to the organising committee! Wish all the WACLers a fabulous new year and more wonderful events to come!"
Cat Davis says "The night saw Cre8tive Events stage and light the ballroom better than any Christmas tree, Angie Greaves guide us 'Smooth'-ly through the evening as our glorious host, Chez Taylor making everyone in that room want to pick up a sax, MsPinkDJ pumping out the beats and tunes, Nick from Bonhams Auction House encouraging us all to dig deep and then deeper still to raise money for charity and then our headline act, who having conquered the world's most prestigious opera stages, led the cast of Les Miserables for nearly a year, stole the show at the Queen's Diamond Jubilee Concert at Buckingham Palace, then bought his incredible talent up close and personal to us. We were all upstanding and stayed up dancing non-stop for the very special talent and gentleman who is Alfie Boe. The exquisite talents of the brilliance that is the Atlantic Soul Orchestra then provided the stax and Motown soul soundtracks to take us dancing through to midnight.
The funds raised for NABS will help so many (men and women) in our industry cope with a range of very real and current challenges before they reach crisis point and the phones have never been busier. The money we raised for our WACL Talent Awards will help fund the bursaries for our winners as we support our future leaders through challenging times.
Thank you to every single person who helped us make it into such a successful night."
Here's to 2023…