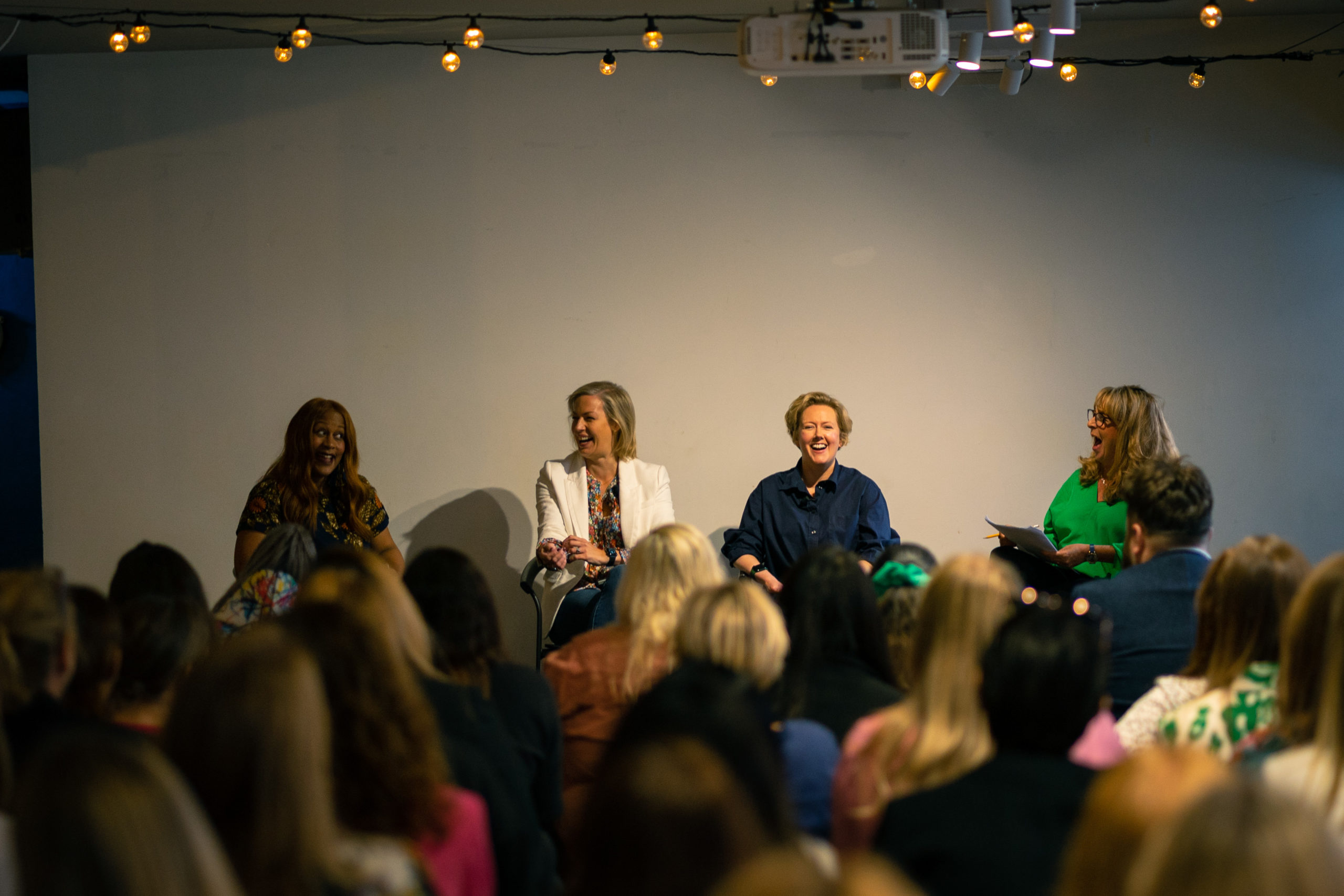 Creative Bravery in an uncertain world – Manchester event
On June 30th, 2022, The WACL Talent committee held its first event in Manchester, at Whitworth Locke.
More than eighty women from across the creative industry joined together to discuss the much-needed theme of "Creative Bravery in an uncertain world"; a topic explored with the energy and enthusiasm you would expect from the North West. The expert panel offered a rare opportunity for women of all experience levels and backgrounds, to get up close and personal with senior leaders they wouldn't ordinarily hear from.
The panel was made up of: Dawn Paine, CEO & Co-Founder, Aurora, Karen Blackett OBE, WPP, Country Manager and CEO, Group M, Jane Callingham. Director, BBC Brand and Sam Gregory, Joint CEO, Tangerine.
So what does it take to be creatively brave in this new world of work; how do we be it and how do we produce it?
Some top tips:
Creativity is about identifying moments of magic – to create it you need collaboration, diversity of thought, inclusive leadership and a safe place to fail.
Creative bravery is about collectively pushing things forward, improving and evolving
Create a psychologically safe environment for your people to speak up as well as take creative risks
Establish a creativity bravery Barometer, to set a benchmark and track creative bravery.
Use signalling to set up controversial perspectives
See ambiguity as a place for opportunity and break it down into chunks
Covid may have temporarily created a more risk averse/brave culture but to ensure longevity we need to attract more diverse talent and thinking into advertising.
True to type Dawn concluded the event with feisty quote from Eleanor Roosevelt, the unlikeliest of feminists: a woman with five children married to a man of traditional values. She like to say "A woman is like a tea bag. You never know how strong it is until it's in hot water."
Enormous thanks to Whitworth Locke and Open Media for their support, without whom the event would not have been possible.
For more thought-provoking and accessible-to-all events, follow WACL on LinkedIn where we will communicate future dates and opportunities for you to get involved.