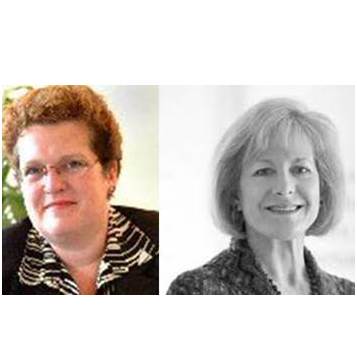 Our next NED event will be at lunch time and held on Monday 13th of January 2014 from 12:30 to 14:00 at Starcom, 89 Whitfield Street, London W1T 4HQ.
The theme for this session will be: "Becoming a Trustee: is it a first step to becoming a corporate NED?" 
Speaker Biographies
Zoe Morgan
Non-Executive Director and WACL member
Zoe has been an executive board director for the last 20 years, most recently until 2007 as Group Marketing Director of The Co-operative Group and prior to this Marketing Director for HBoS. Between 1994 and 2002 Zoe worked for the Boots group in a variety of buying and marketing Directorships, latterly as the Strategic Marketing Director for all the Boots retail businesses. Both The Co-operative group and Boots were named the UK's most trusted retailer for the first time during her tenure.
She now has a portfolio of non-executive directorships including Moss Bros , a leading Mens Clothing Retailer, Medical technology business Kind Consumer, an elderly live in care business The Good Care Group, and Burbidge a Premium Kitchen Furniture Manufacturer
Ann Bourne 
Executive search firm Saxton and Bamfyle
Ann has 17 years' experience in executive search in the UK after an earlier career in HR and training for international banks in both the USA and the UK. Since joining Saxton Bampfylde, Ann has advised on a range of executive and non-executive board appointments in the public and not-for-profit sectors. She leads the firm's health practice group, and has worked on every NHS assignment that Saxton Bampfylde has undertaken in the past 9 years. Ann has a BA in History and English from Denison University in the USA.
Key insights from this session
Ann Bourne
Ann opened the session giving advice as to how one might build a portfolio career: here are her wise words
There are three key areas to assess when exploring a portfolio career
1- Motivation:
ask yourself the following (because the head-hunter will)
why do you want to be on the board?
What do you want from this position?
What are you doing currently that makes you attractive to this company?
2- What are your interests?:
Serving on a board takes a great deal of time and brainspace, particularly in the first year. If you resent the time it takes up you'll resent the role, this will be perceptible and will damage your reputation. It's essential you genuinely care about the sector/company
Time came up several times during the course of the discussion. Zoe felt the amount of time she spends on her four Ned commitments is equivalent to a three day week.
3- Your fit:
The intangibles such as your personality are very important. Take the time to scour the information on the company , the board and the role to find ways you can 'fit' and present this via your cv/covering letter. Study what the company is saying they want and present yourself in such a way that you add value in this area. Given 'fit' is so intangible, if at first you don't succeed…..keep going, you will eventually!
Prove that you can contribute across a broader range of areas than just your area of expertise.
Zoe Morgan
Double the time the organisation tells you it will take; you might even want to triple it. You might find the peaks in workload all coincide
When pursuing a commercial role, the boards were not especially interested in Zoe's two trustee positions
Although Zoe spent 20 years in retail, she found retail companies weren't that interested in her experience (perhaps they had enough already). Yet, although she had no experience in start up's or working with VC's, her first positions were with in this area as they valued Zoe's strategic business experience
Zoe stressed the need for networking. Almost all her positions came to fruition because she was recommended by previous colleagues or current board members. Even when the chairman of Moss Bros was sure he didn't want another Ned, after he was persuaded to have lunch with her he asked her to join the board there and then, "relationships can take you places". Zoe feels her success has been down to 'people, people, people"
When choosing a Ned role, be aware you cannot change the team if the fit isn't right, you must be comfortable with the people and the proposition. Zoe spends quite a lot of time meeting the people to assess this, she asks herself "can I be influential enough here to make a difference?"
Zoe felt she learned a lot from her Ned positions. She was honest about her limitations. She admitted what she didn't know but offered her insights and made her experience as relevant as possible
General
Trustee vs NED
Ann's view is it's not necessary to become a trustee as a first step to becoming a Ned; in fact it's unusual. Zoe felt having too many trustee's made her look like she wasn't sufficiently commercial.
If you wish to join a charity as a trustee it is essential to have an emotional connection with the topic, you'll have to convey this or the head-hunter will weed you out pretty quickly
Charities are no longer easy first steps, they are run far more commercially than they were five years ago
Head-Hunters assessment
Ask them if the selection criteria are weighted and whether they have changed over the course of the process. Find out which criteria are most important to whom
Feel free to get feedback from them as to why you didn't get the role
The Head Hunter will assess your level of interest in the topic and assess whether you asked insightful questions. They will gauge whether you are already seeing yourself in this role
Gender bias
Yes , it's there and working in our favour currently. Public sector shortlists have to be 50% female. Age and geography are also important
Portfolio Blend
Once you have got your first Ned, think about the sector you want the second and third one to be in, ie plan your sectors from the start.
Working vs not working
Both Ann and Zoe felt it was preferable to find your Ned position when you are working as your skills are considered to be more current. Francesca felt one Ned position was feasible when working full time.
Liability:
This varies by sector and organisation. You must find out on an individual basis what your liability is. It is possible to insure against it.
Difference between FTSE and Private Equity?:
Generally less corporate governance in the latter. VC's are looking for people to balance their boards, it's about the short term exit plan. They might offer equity rather than a salary. They are heavy on time commitments. FTSE's are more formal and are about the longer term
Are Neds Cheap Consultancy?:
The view from both ladies was that it's ok to offer a consultancy role whilst the board were hiring for that position. The advice was to be mindful of what the Ned position can offer you. Once you are in the role reflect if what you have been asked to do can "expand brand you?"
Pay:
Charities usually don't pay. Be honest with yourself if pay is important. Others pay and offer an 'options kicker'
To what extent to head hunters advertise? :
Only public and not for profit will advertise. It's ok to send in a cv, if it is relevant over the next two years or so, the head hunter will see the person. As mentioned before a personal recommendation is much more powerful. Ask people who know you to speak on your behalf
Recommended training?:
Talk to others who have Ned's, this is the best way to learn.
How do we get started?:
Think about the organisation you want to join; what size? Shape? Future of the business? What appeals to you? Do you know anyone in the sector who can introduce you? Use Boardex (attending next meeting), this will send you alerts as to who has moved, joined a company and recruitment consultants details. Often the PR company or the Company secretary are happy to provide recruiters details