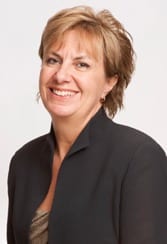 For our first WACL NED lunch this year we have decided to return to the popular topic of the Boardroom Finance but this time with a focus on those things we really do want to reassure ourselves on before we go to our first interview; namely the financial viability of those organisations whom we might seek to join as NED's. With the help of our very own Sharon Baylay – NED at Ted Baker plc, ITE plc and Restore plc – we are going to open up that Pandora's Box of tricks, otherwise known as the Report and Accounts, to help us make sense of the delights it holds and how best to access the information therein to help us in our decision making.The event will be held between 12:15 and 2pm on Wednesday he 26th of September and will be hosted by the lovely Liz Wilson & fabulous Hannah Mathews at their Karmarama offices located on 20 Farringdon Road ‑ London EC1M 3HE (Closest tube station: Farringdon)
To help make this as engaging, interesting and simple as possible Sharon is going to help us answer what we think are the "Top 10" questions we might have and we have put a few examples of these below.  For those of you who have either recently gone through this process, are engaging in it now or are hoping to Sharon is also very happy to take direct feedback on what questions you would like us to include or try to cover before the event, and she will endeavour to incorporate those as much as possible.  Please just send her a note with your Top 10 question: sharon@sharonbaylay.com.

Top 10 Questions – examples
1. Are they making money, or losing it?
2. Are they making money profitably and ethically?
3. Are they growing?
4. Are they investing in the business, and if they so, are they doing so wisely?
5. Are they a going concern?
6. Do their shareholders love them or loathe them?  And/or alternatively … if you had £50,000 to invest would you invest it in them, if not, why not and should you worry about working there?
7. Are their bankers happy with them, or do they need some new ones and why?
8. Do their suppliers love them or loathe them and how can you tell?
9. Are they an ethical company, how can you check that out?
10. Last, but not least, where do you find the "watch-out's?" Those little hidden things in the small print that sometimes have an interesting story to tell or a question you should ask!
Sharon Baylay Biography
Portfolio Non-Executive Director & Coach Sharon runs a plural career and is currently Non-Executive Director at Market Tech Holdings Ltd, Restore PLC and ITE Group PLC.  Sharon also runs her own business specializing in Senior Leadership Coaching and Mentoring services. Sharon is an Advanced Coach & Mentor, accredited by the Chartered Institute of Personnel and Development (CIPD) and is also a holder of the FT/Pearson Non-Executive Director Diploma. Sharon's executive career encompasses 15 years at Microsoft Corporation where in her role as European Marketing Director she re-launched the MSN Brand and took the No.1 online portal position throughout Europe. Aged 35, Sharon won the coveted Bill Gates Chairman's Award for creating a sustainable online business model and as a Regional General Manager opened new MSN businesses throughout the America's, Asia, Latin America and Europe. Subsequently as Managing Director of the UK Online and Advertising business Sharon initiated the acquisition of the online search business – Multimap UK. More recently in her executive role as Director of Marketing, Communications and Audiences for the BBC Sharon was responsible for the strategic direction of the BBC brand portfolio and in a period of significant transition for the organisation led all internal and external communications, re-organised the marketing team and oversaw significant cost reductions in staff and budget. Sharon has done three turnaround roles as a Managing Director, led a significant acquisition and several other integrations and worked in every market internationally (except Japan). Sharon's previous Board career includes Non-Executive Chairman Dot Net Solutions, Non-Executive Chairman – Havas EHS, Non-Executive Member of BBC Worldwide, Freesat and Digital UK and Executive Board Member of BBC Corporation and Microsoft UK Ltd. Sharon is also a Fellow of the Chartered Institute of Marketing.
Key insights from this session
Sharon Baylay led an excellent working session on how to prepare for the first NED interview.  We started by reviewing key questions to ask in preparation for the first NED interview from 'are they making any money?' to 'how well run are they? and where to find the relevant information. The importance of understanding the business sector context and climate and considering where the pressures will come from in the future. Identifying useful sources of information to ensure you are well informed and able to ask key questions regarding the company during the interview.  This will show you have done your homework and it is always a good way to introduce and talk about similar experiences – it enables you to build a rapport and demonstrate the value you can bring.  We also looked at how to assess whether a company was deploying their finance in a cost effective way, if their suppliers like them and how can you tell, understanding if they are an ethical business and identifying their key shareholders. In summary, an excellent, practical and highly informative session that will pay dividends for all those embarking on their first NED interview.