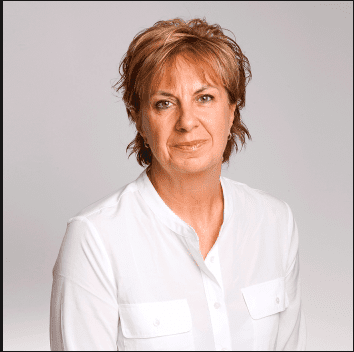 Dear all
For our next WACL NED event we will be re-opening the discussion around Finance in the Boardroom and in particular focussing on how businesses are funded, how we can check their funding structure & strategy as part of our interview due diligence, and some of the language and structures that operate around financing businesses.
The lunch event is Kindly hosted by the lovely Larissa Joy at Charles Russell Speechlys , on the 21 March 2018 between 12:15 and 14:00 at 5 Fleet Place , London EC4M 7RD (closest Tube stations : Chancery Lane, Blackfriars & St Pauls) access to map here
With our very own NED Sharon Baylay leading the conversation we will look to take some learnings from looking at companies (Carillon as a topical example) that can illustrate the numbers, explore the basics of financing, debt structures, terms such as 'leverage', 'gearing', as well as the very important job of delivering shareholder value and operating businesses as a real "going concern".
A light lunch will be provided
This is a members-only event and free of charge, capacity for the room is 20 people so please let Francesca know soonest on [email protected] if you would like us to reserve you a seat.
Sharon Baylay Biography
Non-Executive Chairman and Non-Executive Director
Sharon runs a plural career and is currently Non-Executive Director at Market Tech Holdings Ltd, Restore PLC and ITE Group PLC. Sharon also runs her own business specializing in Senior Leadership Coaching and Mentoring services. Sharon is an Advanced Coach & Mentor, accredited by the Chartered Institute of Personnel and Development (CIPD) and is also a holder of the FT/Pearson Non-Executive Director Diploma.
Sharon's executive career encompasses 15 years at Microsoft Corporation where in her role as European Marketing Director she re-launched the MSN Brand and took the No.1 online portal position throughout Europe. Aged 35, Sharon won the coveted Bill Gates Chairman's Award for creating a sustainable online business model and as a Regional General Manager opened new MSN businesses throughout the America's, Asia, Latin America and Europe. Subsequently as Managing Director of the UK Online and Advertising business Sharon initiated the acquisition of the online search business – Multimap UK.
More recently in her executive role as Director of Marketing, Communications and Audiences for the BBC Sharon was responsible for the strategic direction of the BBC brand portfolio and in a period of significant transition for the organisation led all internal and external communications, re-organised the marketing team and oversaw significant cost reductions in staff and budget.
Sharon has done three turnaround roles as a Managing Director, led a significant acquisition and several other integrations and worked in every market internationally (except Japan). Sharon's previous Board career includes Non-Executive Chairman Dot Net Solutions, Non-Executive Chairman – Havas EHS, Non-Executive Member of BBC Worldwide, Freesat and Digital UK and Executive Board Member of BBC Corporation and Microsoft UK Ltd.
Sharon is also a Fellow of the Chartered Institute of Marketing.
Key insights from this session
WACL NED Speaker Lunch – 21 March 2018
Speaker: Sharon Baylay – Finance in the Boardroom
How are businesses funded? A discussion of funding structures and strategy as well as delivery of shareholder value and due diligence in the board room.
1. Funding – General Overview
• Most PLCs are funded through a combination of equity and debt. Shareholders buy equity via shares in the company. Debt can be through a variety of forms including bank debt.
• Other starter funding options discussed included crowdfunding, venture capitual, EIS
2. Report & Accounts
• Shows how money is invested and how hard that money is working• Important to understand the company's dividend policy – if described as 'progressive' the company gives a greater level back to shareholders. If the company is cash strapped they may have a policy of not paying a dividend. Shareholders expect a reasonable rate of return and dividend to be paid.
• If a company is going through a 'transformation' it is important to keep shareholders/investors informed so they are able to support the recommended transformation
• Debt: has to be repaid.• Acquisition – can be repaid over time. Debt facility is typically over 3 years.• Covenant tests – how much risk is the business taking by having debt? And how long would it take to repay in cash? Number of years to repay if nothing else changed?
• Depends on the length of time, what proposing to do with the debt and the risk appetite of the business as to how modest or highly leveraged the company decides to be
• Key questions to understand level of risk:o Relationship with bank? How many banks in debt mix? Appetite for risk? Missing covenant test?
3. Consolidated statement of comprehensive income
• From LY to this year -what are your finance costs?
• How is the company financing their business and what is it costing them?
• Why are they doing it now? Is it the end of a loan term?
• How does a company treat its cash/funding strategies? (e.g. longer payment terms to suppliers is a funding strategy)•
 Cash flow is critical
4. Consolidated Statement of Financial Position
• Cash and cash equivalent
• How much cash is in the bank at any given point in time?
• Payment Terms
• Suitability for High Financial Leverage depends on how profitable/cash generative the business is, the volatility of the profit/cash flow and the profit/cash flow susceptibility to economics/interest rates
5. Shareholder cost of capital
• What is the desirable/acceptable cost of capital?
• Must be more than the cost of capital to be economically viable
6. Analyst Reports
• A good source of information on the business in addition to the Report & Accounts
• If results are out of line with expectations by 10% max then an announcement to the City is required
7. CFO
• Ask the CFO for further info