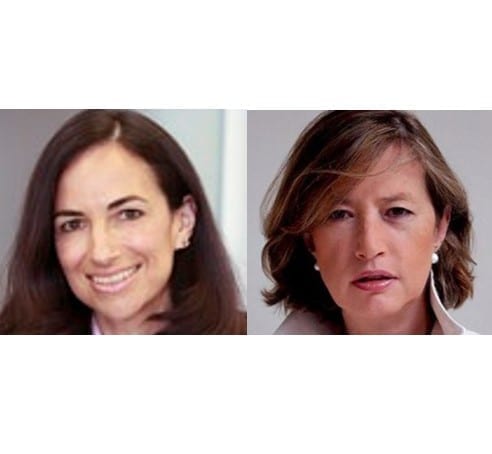 Working as a NED in a Small or Medium sized business is more rewarding than a lager FTSE 250 or FSTE100 company because :
You can be involved in a High Growth organisation
You can have more of an influence on the outcomes of the business
You can work closer with the C suite executive through mentoring them
There are very few women on those boards
Once you have one, you may have a better chance to sit on another
Compliance on AIM or private companies is less onerous than on FSTE listed business
The theme of our November WACL NED Lunch is all about 'Getting a NED on SME and AIM listed business' and it is our great pleasure at WACL to welcome Ivonne Cantu from Cenkos Securities (Broker and Nominated Advisors to AIM listed businesses)  and Susie Cummings from NUROLE ( the new digital platform that matches the right people with the right boards) to join us on Wednesday the 11 of November 2015 from 12:15 to 14:00 and find out all about the NED opportunities in this space . The lunch will be hosted by Strutt Parker : 13 Hill Street, London W1J 5LQ (closest Tube station is Green Park).
Speaker biographies
Ivonne Cantu
Ivonne has more than 15 years' international experience in corporate finance. She is a founding member of Cenkos where she acts as Nomad and corporate finance adviser supporting companies across a range of sectors on IPO's, capital raising and M&A. Ivonne has a BSc(Eng) and an MBA from the Wharton School of Business. Recent transactions include the IPO's of Mercia Technologies, XL Media and Summit Germany and the sale of Straight plc.
Susie Cummings
I have been in the executive recruitment industry for more than 30 years working across most sectors and geographies, including 15 years as the founding partner of Blackwood Group.
During that time I've seen the industry undergo dramatic changes, much of which has been driven by advances in technology and the advent of the internet. Today boards are under ever more intense scrutiny and, in this environment, it is critical that companies have the right mix of talent at the most senior level and that boards have more variety, more international experience and more digital know-how.
Because this new age needs a new type of headhunter, in 2014 I started on the next stage of my journey with Nurole –a digital platform that matches the right people with the right boards.
The reality is that much of the research for non-executive placements can and should be automated. Individuals who are thinking think about a plural career shouldn't have to traipse round all the board recruiters answering the same questions. And head hunters shouldn't have to call up the individual to ask, 'Can you talk? Is this a convenient time? Do you have any capacity? '
It is my vision that Nurole will make this a thing of the past.
Key insights from this session
What Nurole does:
Launched in May 2014 – CTO hired and built a digital recruitment platform
4,000 registered individuals looking for NED Roles
20% FTSE Chairman registered
35% FTSE CFO's registered
It is a Member-get-Member platform, and you join by invitation only, and you can join by recommendation.
Competitors would be other recruiters and Director bank, FT.com, KPMG.
Puts the power in the individual concerned and empowers them as to what to go for rather than the Headhunter deciding.
Susie's Comments Summarised:
Skills Needed to be an NED
Be able to contribute more broadly than your day-job.
Challenge constructively.
How to find Board Role
Need to be able to articulate why you want it and what you can bring to the role.
Be brave and apply for things. Don't necessarily be put off if you don't know or have all the competencies.
Don't fear rejection.
Old skills still matter, C.V, networking etc.
CEO/Chairman recommendation. NED's recommends NED's
Ivonne Cantu Comments:
Many Small SIM companies fail because of a lack of talent, they don't scale out their talent and are always looking for great talent to join their Boards.
She spoke about 4 Trends: –
There is a shift in culture – understood by many about board hiring and structure. It is starting to make an impact through regulators & investors.
The NOMAD (Nominated Advisor) has to assess suitability of company to be listed – but key criteria is to do with composition and make up & suitability of Boards.
Evolution of Board over time – how this needs to change with a big acquisition, for example.
Scaling business – the main enabler/inhibitor is talent and leadership – getting this into those businesses is critical.
Ivonne felt that Small business CEO's/entrepreneurs will find US – WCAL members – very scary. Very rarely do they have great marketers on their teams and they rely on financial services PR.
So, developing chemistry with smaller companies/entrepreneurs is important. She suggested we get comfortable with the people we are going to be working with – smaller teams are much more emotionally invested in the business. You need to ensure that the Chemistry + fit is there. Smaller companies do require a greater level of flexibility/availability – beyond time entitled and salary probably. Takes more from you. And she encouraged us to go and meet some of the brokers/NOMAD's
What can you do to Mitigate Risk?
Make sure the Chemistry is right and trust in individuals.
Ensure you do due diligence with individuals.
Ask the NOMAD about their business and insight/people searches.
IPO: Is always an optimistic view of business.
Do you believe the management team is capable of delivering on their strategy?
Check their culture and corporate governance.
Take care with your reputation and motivation of individuals
PRE IPO: "Test drive" of Board
Get together beforehand.
Got to try and find the right cultural fit.
Relationship between chairman and CEO is very important