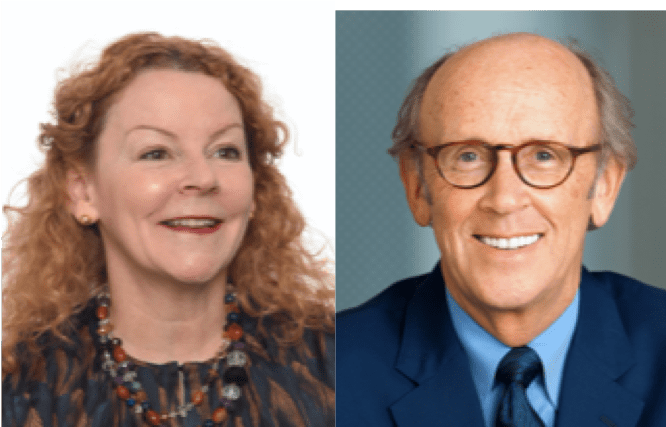 This year will be a milestone for more equal boards.  The Davies Report's original aim to have at least 25% of women directors on FTSE 100 boards has this year-end as the deadline. Are we close?
2015 is a landmark year for Lord Davies, and for all campaigning for a better balance of men and women on corporate boards.  Both the 30% Club's original aim to have at least 30% of women directors on FTSE 100 boards and Lord Davies' minimum recommendation of 25%, have this year-end as the deadline.
The goals are within reach:
Since the inception of both these initiatives at the beginning of 2011 the proportion of female FTSE 100 directors has risen from 12.5% to 23% at the last count – a big increase in just four years.
There are now no all-male FTSE 100 boards, down from 21 when this started and a massive drop in the number of FTSE 250 companies with no female directors, from 130 to 25.
Extrapolating the current rate of director turnover and proportion of new appointments going to women suggests that the end of year outcome will lie somewhere between Lord Davies' target and the 30% Club's slightly more ambitious one.
But, are there opportunities to speed things up?  Vince Cable has raised the spectre of Europe imposing mandatory quotas on the number of female directors in British boardrooms, as he pushes for Britain's largest businesses to swiftly appoint more women to senior positions. Cable said: "Our target of 25% women on boards by 2015 is in sight. However, the threat of EU mandatory targets remains a reality if we do not meet it. If we are to avoid action from Brussels, we must continue to demonstrate that our voluntary approach is the right one and is working."
Despite the FTSE 100 edging towards Davies's target, the figures are boosted by the performance of a minority of diverse boardrooms – with most of Britain's largest listed companies still failing to hit Davies's goal. In October 2014 six out of 10 of the blue chip index were revealed to have fallen short of the target of women occupying 25% of director roles. The picture among slightly smaller companies listed in the FTSE 250 is significantly worse – only 17.4% of directors there are female, according to the latest official figures. Davies said: "In 2011, British business said they could fix this problem on their own, and I am delighted we are now seeing evidence of this, with more women being picked to serve on the boards of Britain's biggest companies.  However, the job is not yet done. Strengthening the executive talent pipeline remains the next and longer-term challenge."
It is our great pleasure at WACL to welcome Lord Davies and our own Amanda Mackenzie to join us for our next WACL NED lunch, where you can put your questions to the man himself and ask what more can and should be done to meet and exceed these targets and what are the blockers to success? Do join us to share some of your own stories and experiences of getting that first NED role and to engage in a dialogue that can help inform Lord Davies as he continues to work with CEO's and Chairman of the UK's biggest Plc's.
This WACL NED event will be happening on Monday the 9th of March 2015 at 12:15 until 14:00 and will held at Strutt & Parker, 13 Hill Street, London W1J 5LQ (closest Tube station is Green Park).  This is a members-only event and free of charge, capacity for the room is 20 people so please let me know soonest on [email protected]  if you would like me to reserve you a seat.
Speaker Biographies
Lord Davies of Abersoch, CBE
Lord Davies is a Partner and the Chairman of Corsair Capital, a private equity firm specialising in financial services. He has a wide range of interests, including being Chairman of the Royal Academy of Arts Trustees, Chairman of Jack Wills and Chairman of the Garden Bridge Trust. He was Minister for Trade, Investment, Small Business and Infrastructure from January 2009 until May 2010.
Prior to that, he was Chairman and previously CEO, and served on the Board of Standard Chartered for over 12 years.
He was awarded a CBE for his services to the financial sector and the community in Hong Kong in June 2002 where he served as a member of the HK Exchange fund for seven years. Lord Davies is also a JP in Hong Kong.
Lord Davies is married with two children and is a fluent Welsh speaker.
Amanda Mackenzie, OBE
Chief Marketing & Communications Officer, Aviva plc.
Amanda has been a member of Aviva's Group Executive for 6 years and has responsibility for customer, marketing, brand, corporate & public affairs and corporate responsibility. She is also the executive sponsor for diversity. Amanda joined Aviva to oversee the rebrand from Norwich Union and to set up a global marketing and communications function.
Amanda has a BSc in Psychology from the University of London, is a graduate of the Insead Advanced Management Programme, a Life Fellow of the RSA and Fellow and past President of the Marketing Society. Amanda has over 25 years of commercial experience, including director roles at British Airways Airmiles, BT and British Gas. She is also a non-executive director of Mothercare Plc. and sits on the audit committee.
She has been on the board of the National Youth Orchestra for 7 years. Amanda is a member of Lord Davies steering group to increase the number of women on boards. Amanda was awarded an OBE in the 2014 New Year Honours List for services to marketing.
Key insights from this session
Lord Davies kicked off our lunchtime session with a very lively and personal introduction to his own journey of being on Boards and shared with us two key points in his opinion:
Be clear about your own work/life balance and what is important to you
Be clear that you are all totally capable of being a valuable contributor and member of Boards
He followed this up with his own very personal story, which out of respect for Lord Davies and our rules of confidentiality, I won't repeat here but there were some key, salient lessons he learnt and which he shared with us for our consideration.
Don't get yourself into something you are not really interested in

Lord Davies shared with us his experience of sitting on the Board of Directors at Tesco's and the lessons he learnt as a result of that, and importantly what it helped him to learn about himself.

Be your own person and stand your ground

This can be very tricky, especially as a new NED but – Amanda said a similar thing later on – it is essential that you know yourself, what you are offering and on what matters it is important for you to ensure that your voice is heard.

Got to have determination to succeed

You have got to help yourselves
Got to have a great CV
Got to get out there and network!
Must be clear for yourself what sort of company you want to be a part of

Set your targets and approach them

Don't be afraid to go direct, if you know an organization that you would like to work for and would really like to be on their Board then approach either the Chair directly, or Head of Noms, Company Secretary will also know what is likely to be going on and if they are recruiting who the headhunter would be.

Push your CEO

Lord Davies suggested for those of us still in full-time roles that we should push our CEO's/Chairman to help us to get our first NED positions and to support us in that. Gaining a NED should be seen as an additive and attractive experience for businesses and that we shouldn't take "No" for an answer!
Interestingly, this corresponds with the Blackbox Research released by Kings College, London a week after our meeting with Lord Davies, where they report that a key difference between men and women in gaining NED positions was that women might ask for help/support but men ask for Sponsors! Essentially, this is what Lord Davies is proposing we do too. ( you can find the complete report here: http://www.openingtheblackbox.co.uk/)
On the subject of Charity Boards Lord Davies differed from some other speakers we have had the opportunity to hear from and suggested that actually Charity Boards are a good thing (assuming that you do so with the above criteria in mind of course) and that they help you to demonstrate that you can learn. They can be very positive experiences and additive to your CV and experience.
Amanda MacKenzie then continued with some additional key points from her experiences to add to what Lord Davies had said. She shared with us her experience of working at Mothercare plc, her first publicly listed NED and one which in a very short amount of time were plunged into a lot of turmoil – the Chairman changed, there was a profit warning, the Board voted to remove the CEO, there was a rights issue and for someone in an executive role at the same time, a significant time commitment. However, she enjoyed it, learnt a lot and felt that even with all the due diligence she did could not really have forseen much of this in advance – if anything, in hindsight, perhaps the CEO and Chairman were a bit "too pally" but could not have predicted the outcome that transpired. Her thoughts specifically included:
Tell people you want a NED

It may sound very obvious but tell your network – of friends, business associates, network generally – that you want a NED role. From her experience joining the National Youth Orchestra was a great decision to get involved with a Charity she was passionate about and gave her experience of other areas of business that she hadn't had exposure to at that time.

For aspiring NED's – go for it!

Just going through the process of interviewing, meeting headhunters etc will help you to determine if this is really for you.

Ask for help/support

When you get to the shortlist and things are getting really serious about you joining the Board then ask them "what help/support are you going to give me to help me be the best NED I can be?" This made a real difference to Amanda when she asked it, and helped her choose one NED role above another; it showed her the team that she wanted to be a part of.

Focus on the how

Focus on thinking through "how" you are going to communicate the important contributions that you want to make. Communication in the Boardroom is very different from when you are the executive.
We then moved into more of a dialogue/Q&A session and I capture here some of those questions and answers given.
Q: Could some Board's have an "observational NED" position?
A: Lord Davies reported that he had previously had a vision of a programme like that but found that it couldn't/didn't work. The closest is that some companies have advisory boards, and some larger businesses have subsidiary boards, and that you could perhaps consider these.
Q: What qualities should the candidates be looking for in a Chairman?
A: They should be considering the skills matrix of what that company needs, and then creating a Board that will deliver on this. You should ask about the induction process and what they are prepared to put in place for you on joining the Board, and to ask about the Board process and workings; the Chairman should be setting the tone and encouraging conversation and debate – how do they go about doing this is a valid question to ask when interviewing .
Q: Are Charity Boards/Trusts a stepping stone to a more formal NED position?
A: Not necessarily, but they can help you to grow and learn new skills. The corporate governance overhead is certainly less onerous and might offer a better chance for a personal development and growth opportunity, and they can be another great opportunity to network.
Q: How do you see the role of Headhunters in this process?
A: Well, firstly they are not always aligned and consistent so you have to be aware of that and try and create connections and relationships with them. Some really do want to support the development of women on boards and look beyond the "first pass" of a list of requirements from a Chairman and will put forward a greater mix of diversity when they respond to NED requests. However, they are still a critical part of the relationship building/networking activity that you need to do.
Q: How many NED roles should one undertake?
A: Decide how much money you want to make and how much you want to work and figure it out from there!
Q: Risk – is it better to be an advisor than an NED?
A: Need to be a bit careful, arguably there could be considered to be a greater risk profile working for a start-up than for a more established business. If you are going to work with Private Equity/Dot.com start-up's then be an advisor with equity – shared risk, shared reward – and if you are comfortable with this then not unreasonable to take a degree of risk in your portfolio.