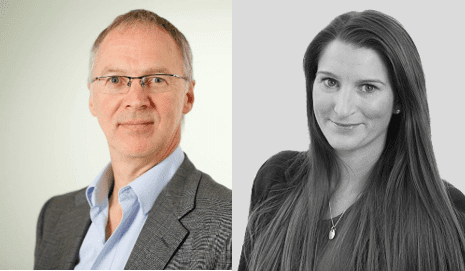 Rumour has it that working on a Private Equity-backed board is more rewarding than a listed company board because:
You can have more of an influence on the outcomes of the business
You get more money
There are very few women on those boards
Once you have one, you may have a better chance to sit on another
Responding to popular demand we are repeating the subject of our next WACL NED Lunch which will be is all about 'Getting a NED in a Private Equity backed business' and it is our great pleasure at WACL to welcome 2 new speakers: Cate Poulson, Head of BGF ( Business Growth Fund) Talent Network and Chris Dobson, Executive Chairman, The Exchange Lab – to join us on Wednesday the 7th of October 2015 from 12:15 to 14:00 and find out for yourselves if these rumours are true . The lunch will be hosted at the Deloitte Academy located on Stonecutter Court, 1 Stonecutter Street, London, EC4A 4TR (closest Tube station is Chancery Lane).
Speaker Biographies
Chris Dobson
Executive Chairman, The Exchange Lab
Chris Dobson joined The Exchange Lab, a leading global independent programmatic media platform and Private-Equity backed business, as non-executive Chairman in January 2014, and in May 2014 became its full time Executive Chairman.
Dobson's primary responsibilities in this role are to run The Exchange Lab board and provide strategic direction for the company while helping drive growth and establish new relationships with external stakeholders and clients. Dobson also has direct responsibility overseeing Platform Development, Finance, HR, Operations and M&A.
Prior to joining The Exchange Lab, Dobson was Executive Vice President and General Manager of the BBC Advertising Division at BBC Worldwide. During his time at the BBC, Dobson created the division to service national and international commercial TV channels and online services and was responsible for advertising monetisation strategy and execution across all its commercial media assets across TV, online and mobile. He managed sales and marketing teams in 19 offices across the US, EMEA and Asia.
Before his five year tenure at BBC Worldwide, Dobson held a number of senior roles at Microsoft culminating as Vice President and GM of Microsoft Advertising (the Global Ad Sales and Trade Marketing division of MS) overseeing c. $2.5 billion in revenue and VP and General Manager of the UK Online Services Division.
Prior to joining Microsoft, Dobson was Business Development and Marketing Director EMEA at Zenith Media following a six year tenure at MTV Networks Europe where he held various roles, and most notably headed up the strategic launch of national sales for MTV UK.
He took up his first professional media role in national television in 1987 at Thames TV as Business Development Manager having started his career in International Marketing and Business Development for Land Rover.
Cate Poulson
Head of BGF Talent Network
Cate joined BGF in 2012 to set up the Talent Network. Her role today is to oversee a national team, dedicated to continuously building and developing BGF's external network of Board Directors; and plugging this network into a wide range of opportunities to partner with BGF to support our current and future investee companies. This spans, ensuring that the widest community of business leaders know which companies to connect with BGF, introducing a range of Non-Executive leadership to our investee company Boards, supporting our CEOs with the development of their leadership teams, and ensuring our businesses are well positioned to network and influence across the business community.
Before BGF Cate was with 3i Group plc, where she was part of the Business Leaders Network team, developing and managing the firm's relationships with senior executives and non-executives across a range of sectors and geographies. Prior to this, Cate worked in the Private Equity practice of executive search firm Korn/Ferry | Whitehead Mann, where she focused on Chairman, CEO and CFO appointments for private equity backed businesses. She initially joined Whitehead Mann as part of the Consumer and Retail team, focusing on a variety of senior appointments across the UK, Europe, Australia and the USA.
"BGF is continuously challenging and disrupting the traditional approaches to deal making; and taking a fresh approach to building our Talent Network, and the way we introduce highly experienced people from a wide range of backgrounds to our investee companies is no exception. It is hugely exciting to work with some of the UKs most successful business leaders, and give them the opportunity to help the next generation of success stories".
Key insights from this session
Background to BGF has £2.5bn of funding. Set up in 2011 and now have 8 offices across the world and Invest in companies with t/o £5-200m. To date have 80 investors and 102 investments worth £620m Always the minority shareholder – philosophy is to make money creating value rather than through financial leveraging. Typically BGF put 1 non exec shareholder onto a board, usually the chairman, now looking to sometimes add a second non exec on boards.
P/E advice –
Be careful when starting to build relationships with P/E firms. They will happily drain you dry! So first hour on phone is free but after that set up a consultancy arrangement.
You and they need to put a value on your expertise and advice. Sometimes this can lead to a formal advisor to a board.
Important to do your due diligence, not only on the company (Companies House, informal networks etc.) but also on the P/E investors – p/e companies can be very different in culture.
When small privately owned firm get p/e financing all of a sudden they have to be a lot more accountable , can often need help in preparing reporting and demonstrating evidence based decision making. Also typically strategy hasn't been thorough – more the founder's instincts so need help with that.
When a P/E backed company is looking for a NED it is usually for the Chair position ( exec Chair) with a plural career and time to get a bit more involved.
More than any other NED getting a P/E backed is like a 4 dimensional game of Scoop

Right deal
Right investor
Right time
Right place

Need to be able to parallel track

Debt Financing
Development
Reporting
Exit
Top NED tips –
Before joining spend time with individual directors, trust your instinct as to chemistry. The only power you have is influence. You can be removed at no notice. Where founder is involved get to meet founder – is chemistry right?
Absolutely key NOT to get into an us and them relationship with investors and founders.
Your role is as a channel of insight and understanding. As in all businesses, decisions are only ratified at board meeting so influence outside that is paramount.
It is paramount to have clarity about your specialism ( what you really want to do in the business)
'The elephant in the room' has to be tackled outside the boardroom first