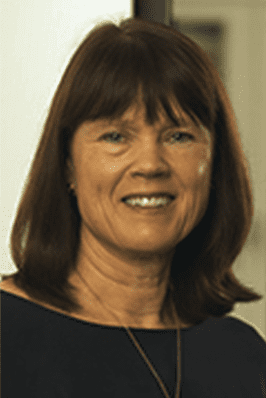 For our final NED Talk of this WACL year we are delighted to announce that we will be joined by three individuals who know all about how to help us market ourselves for success in the Boardroom.
Krystyna Nowak,is Head of Board Practice at Norman Broadbent and she will be joined by her colleague, Mirjam Dekker who specialises in Digital and Media Non-Executive searches.
Speaking recently at a panel discussion on the Recruitment and Employment Confederation report "Room at the Top", Krystyna claimed that recruiters should be pushing back to clients to make sure selection processes are fair for women.
"Nine out of 10 clients will initially tell me that previous PLC board experience is crucial for a role they're recruiting for," she said. "When we challenge them on it they will often accept that this isn't in fact the case. If we can get the client to widen the brief, this will help women, and some men, to break into the boardroom for the first time."
Joining Krystyna and her colleague will be David Moran, Managing Director of thecvexperts.com. Their mantra is that clarity breeds confidence and whilst many of us at WACL excel in creating differentiation for our clients with the cutting-edge marketing that we deliver, we often don't do that for ourselves. David will be talking to us about what makes us different, and how to create dynamic CV solutions whilst giving us some interview hints and tips for when operating at senior, exec or board level.
The format of the NED Interest group events are members-only interactive lunches or breakfast for 10 to 15 WACLers where one or two panellists (WACL or external) are invited to offer their reflections on how to be an effective Non-Executive Director / Trustee, share tips how they approached these roles and the challenges they have faced securing these appointments in the first place.  These events are 90 minutes long and are held in a central London location hosted by a WACL member.
Key insights from this session
We welcomed two speakers to our June 11th event at the Deloitte Academy: Krystyna Novak, the Head of Board Practice at Norman Broadbent (who was joined by her colleague, Mirjam Dekker, Digital and Media NED expert), and David Moran, Managing Director of the CV Experts.
Krystyna focused her talk on 'what to mention on your CV' and made the following key points:
there is no typical NED CV in the same way as there is no typical NED. This is a big change from 20 years ago (predominantly male, 65+, retired). Boards look for what mix of skills they need, what they currently have around the table, and what skills are missing, and are then quite prescriptive with their briefs.
the NED requirement splits into 2: demonstrating your breadth of experiences, and your specific
qualities and skills needed: breadth as well as depth of experience (this is essential) / highlevel as well as functional expertise/ integrity and ethics/ ability and willingness to change/ strong communications and personal skills/ ability to listen and understand
'the best NEDs don't speak all the time, but when they do, people listen'
be very clear about what specifics you bring ie what is your sector, your function, your geography
note that these days there are many different shareholder structures – partnership/ PLC/ partner/owner etc – so mention where you have had experience
tips for interview: prep on company/ sector/ interviewers
''don't go in thinking, 'I am the interviewee', think 'What's the best thing I've been involved in' ''
Women in particular take time to warm up in interviews and are in danger of underselling themselves
Krystyna brought copies of thier research document entittled The Guide for Non Executive Director. the link to the document can be downloded from here
http://www.normanbroadbent.com/knowledge-centre/white-papers/#
David then focused on general good practice for a NED CV. Key points were as follows:
Cover email needs to be engaging and bullish
CV should be 3pages max, in PDF format, written in the 3rd person. No photo. Mobile number, address, links to Linked In profile and website, personal email address. It should not just be a summary of your exec career
Start your CV with a Summary, a succinct opening paragraph to engage the reader quickly. You need to give the impression you have an all-round skillset in which you also have specialist skills which differentiate you. Look at yourself from the reader's point of view. State what skills and experience you have that are transferable and can help your transition to a NED
Follow this with Key Skills: your offer, your value, your personal brand. Talk about your approach and your style. Don't just make claims.
'either prove it or describe it'
Areas to cover in Key Skills include Integrity and Ethics/ Strategic Evaluation (types, size, scale of strategies you've used and deployed)/ Financial (demonstrate you have financial acumen/savvy)/ Rights and Regulation/ Board Decision Making/ Transformation and Turnaround / Acquisition and Organic Growth/ Future Vision and Momentum
make sure you drop statements that could apply to a schoolleaver (eg 'I have good communication skills') as they devalue your pitch at this level and show naiveté
' keep it big; don't go into the detail'
You do, however have creative licence to 'reframe' your career to present it to your advantage eg it's ok to talk about the culture 'you like to instil' if you have not had specific experience in that area
Next is Career Highlights: key achievements/ milestones (with deliverables, relevant examples and what they mean)
Then Credentials: qualifications (from undergraduate level)/ accreditations/ awards and recognition/ noteworthy presentations and events/ governor, charity and voluntary positions/ professional development
Finally: remember to clear your Properties in your files!
Also below you can find the text in David Moran's handout:
Professional Profile:
Succinct
Engaging
Specialist Expertise/Knowledge
Statement of Intention
Key Skills:
Good Governance
Integrity & Ethics
Strategic Evaluation
Financial Acumen
Risk & Regulation
Board Decision-making
Transformation & Turnaround
Acquisitive & Organic Growth
Career Highlights:
Key Achievements
Milestones
Relevance
Credentials:
Qualifications/Accreditations
Professional Development
Awards/Recognition
Noteworthy Presentations/Events
Governor/Trusteeships
Charity/Voluntary
This NED lunch will be held on Wednesday 11th of June  between 12:30 and 14:00 at the Deloitte Academy, Stonecutter Court, 1 Stonecutter Street, London EC4A 4TR​.