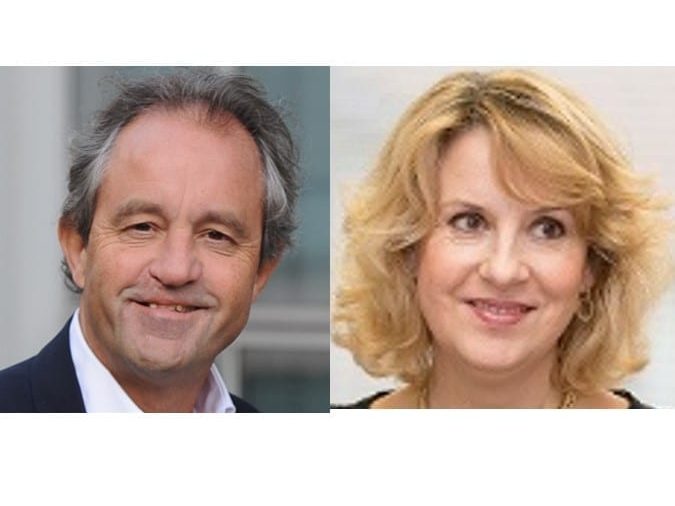 Rumour has it that joining a Board pre-IPO comes with its unique challenges and opportunities, as it is a time when companies deliberately look for new blood to strengthen their board and more diverse experience to complement their thinking. But equally joining a board during this period brings more liabilities as well as a particularly intensive learning curve. Our February NED Talk will be around the Theme of  "Joining a company as a NED pre IPO" and will be held Wednesday the 10th of February 2016 from 12:15 to 14:00 and find out all about the NED opportunities in this space . The lunch will be hosted by Strut & Parker :   13 Hill Street, London W1J 5LQ (closest Tube station is Green Park).  
Speaker Biographies
Peter Williams
Peter is Chairman of 2 online retailers – boohoo.com plc, a UK quoted company selling young fashion; and Mister Spex, selling eyewear from its base in Berlin. He is also the Senior Independent Director at both, Rightmove plc, the UK's largest property portal; and Sportech plc, owner of the Football Pools and an operator of gaming totes. Peter is a non-executive director and Chairman Designate at U and I Group PLC, the leading property regeneration company and is a trustee of the Design Council.
During his executive career he was Chief Executive at both Selfridges plc and Alpha Airports plc. He has also served on the boards of ASOS plc, Cineworld Group plc, Jaeger, Blacks Leisure Group plc, JJB Sports plc, the EMI group, Silverstone, OfficeTeam, Erno Laszlo, Capital Radio plc and GCap Media plc.
Francesca Ecsery
Francesca is currently a Non-Executive Director at Foreign Colonial Investment Trust plc., at Marshall Motor Holdings plc. Share plc., at Good Energy Group plc, VISTA ltd. and sits on the Executive Committee of WACL ltd.   She is an investor in a number of start-ups, acts as advisor in the leisure travel, retail and digital marketing sectors and works as a Commercial Coach to several entrepreneurs. She is also the founder and Director of Advantage Portugal (www.advantageportugal.com) , a one-stop provider of personalised professional services to help foreigners investigate establishing homes, businesses or investments in Portugal. 
Prior to going plural, Francesca worked as Global Business Development Director and UK General Manager at Cheapflights Media for 4 years. She has extensive experience encompassing consultancy with McKinsey &Co, marketing with PepsiCo, general management in a range of blue-chip travel companies including STA Travel, ThornEMI, Thomas Cook and Going Places, through to entrepreneurial activity working with VCs to set up, establish and exit internet-based travel businesses such as IfYouTravel.com.
Key insights from this session
Francesca
Intense period pre-IPO, more liability but opportunity for aspiring NEDs
Have to know all information up front, & you are liable that the information is accurate even when prepared by lawyers, accountants, brokers, PR agencies etc
'hopping onto a rocket rather than a bus!'
Recommends POSI Insurance protects you for a public offering
Due diligence difficult if privately owned company – and furthermore you've signed a NDA so cannot seek advice openly
Good as it's a FAST induction unlike normal NEDs – where there are not enough data points
More chemistry as more time spent with executives/CEO so important to understand this
High growth potential and really fun!
Major benefit going from a private scenario to a public offering – open for diversity (new blood)
Openings via accountants, brokers as well as headhunters
Peter
Values: business products/services that he would use"
Two scenarios case studies
9 years 'Cineworld' brand, no 2 cinema chain – sold to Blackstone private equity – decided to exit – IPO – Board put together. Weren't happy with the float price – delayed for a year but kept board together which was advantageous. Business grew steadily – out grew CEO – major acquisition in Eastern Europe which gave a new CEO and deputy CEO for new entity. Not as easy if founder still there as probably not worked in public company. Grew share price from £1.80p to £4.20p
Boohoo – online fashion retailer 16-24 year olds. 10 years old. Founder joint-CEO ex rag trade Manchester. Cheaper clothes less than £30. Background- was going to sell then decided to IPO it – aggressive financial adviser – too ambitious numbers. Floated at 50p – went to 80p then dropped to 45p and then to 22p. End of 12 months – profit warning. Regarded very well over last year and now 43p share price. BE WARY who the advisers are especially if everybody else if gung ho!
Overall
Good time to join as they have to document themselves but difficult as everybody new – 'singles party'
Can gently test out people you know (even with NDA), use your network to check out
Paperwork horrendous but don't be spooked!
Blue chip advisers important – no harm/shame to ask them to step you through. A lot of legal. They are there to help you.
How to get roles
Headhunters (not all interested as not as good money – Odgers, KornFerry good)
Advisers (brokers, investment banks, accounting firms, major legal firms, financial PR people e.g. Brunswick)
Network
LinkedIN – keep factual, put ALL past roles
Final comments
Can't expect to be an expert in everything – ask advisers
Bulk of time 'sensible decisions'
Lots of female civil servants do NEDs
Check people out especially Chairperson
Is it a business you are interested in?
Can I add some value?
Do I trust everybody around the table?
Q&A
Culture change 'then & us', more difficult if FTSE 100, opportunity with IPO lock people in and reward them. Difficulty of remuneration – but don't get spooked! Tailor board meetings to market timing – importance of CFO and Co Secretary
Even though IPO market slow now – still good to network now
AIM – some investors cannot be involved. Listing say you have to go to main listing within a set period? Advantages of AIM: cheaper, quicker, tax benefits
Benefits – can buy shares but considered bad form so buy on open market – have to be seen as independent
Not high fees – benchmarked
Heavy load – sort out diaries!
Discussions IN the boardroom