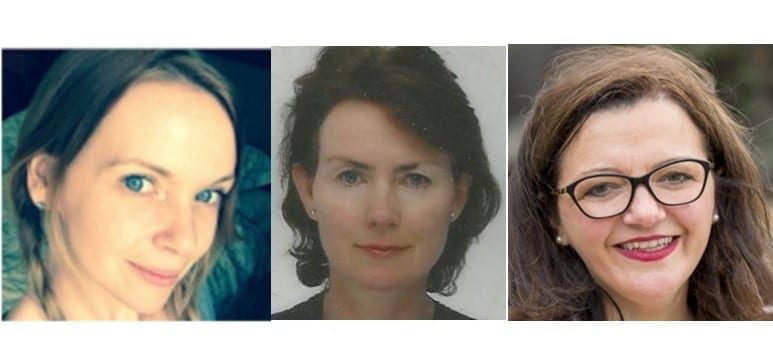 For our second NED Talks of the Year we are thrilled to propose a stellar line up of brilliant women serving on Public Sector Boards. Many of us often wonder if experiencing the challenges and rewards of working in the public sector is an effective way of building a resilient NED career so with that in mind the theme for our February NED talk will be " NED on Public Body Boards". The lunch event will be on the 8th February 2017 between 12:15 and 14:00 and hosted by the Starcom Media Group which is located at: Turnmill, 63 Turnmill St, London, EC1M 5RR (closest Tube station is Farringdon).
A light lunch will be provided.
This is a members-only event and free of charge, capacity for the room is 20 people so please let Francesca know soonest on Francesca@Ecsery.com  if you would like us to reserve you a seat.
Speaker Biographies
Lucy Wells
Centre for Public Appointments
Lucy has worked as a Senior Appointments Adviser at the Centre for Public Appointments at The Cabinet Office since October 2015. She is responsible for overseeing 'public appointments' – that is Chair and Non-Executive appointments to the Boards of public bodies. Public Appointees play an important role in public life and should reflect the communities they serve. Part of Lucy's role is to raise awareness of public appointments outside of Government to increase the quality and diversity of future public appointees. Prior to her current role, Lucy worked as a Senior Private Secretary to the Permanent Secretary at the Department for Work and Pensions and the CEO of Jobcentre Plus. Lucy has more than 18 years' experience of working within Government.
Sarah Pinch – Chart.PR, FCIPR, MIoD
Non-Executive Director of the Health and Safety Executive, MD of Pinch Point Communications.
She started her career as a journalist with the BBC, leaving in 2000 to work in PR, she has worked for an international development agency, public transport provider and the NHS. In 2011 she won the inaugural Institute of Directors and Chartered Institute of Public Relations PR Director of the Year award for her work with the board at University Hospitals Bristol NHS Foundation Trust.
In 2013 she founded Pinch Point Communications, an agency working across all sectors on a range of internal and external communications initiatives designed to enhance, manage and defend reputation.
She was President of the Chartered Institute of Public Relations in 2015, lives in Bristol and has recently discovered the joy of running.
Catharine Seddon
Portfolio NED – public sector
Catharine spent many years as a film documentary maker for BBC TV and then as an independent producer for Channel 4. She began working for the judiciary in 2002 and now sits on employment and mental health tribunals. She is a presiding magistrate in Central London and she sits as a Lay Assessor under the Equality Act in county court cases.
She is a Gambling Commissioner and sits on the Legal Services Board, the oversight regulator of legal services in the UK. She is also a member of the Determinations Panel of The Pensions Regulator. Former national public appointments include Audit and Risk Assessment Committee (ARAC) chair and member of the Human Tissue Authority and member of the HFEA independent appeals committee. She is also a trustee for the London Centre for Children with Cerebral Palsy. Catharine read Philosophy and Psychology at Somerville College, Oxford.
Key insights from this session
Not necessarily the case that you have to have NED experience to be successful in an application to public sector Board roles. It is becoming more and more common that public appointees are first time NEDs;
The Centre for Public Appointments wishes to strengthen and diversify public body Boards in the broadest sense – ie diversity of skills, experience, background, gender and ethnicity
The Centre has an aspirational target that 50% of all new appointments shall be women;
Some 350 public body Boards, comprising regulatory, advisory, technical and other bodies. A broad range.
Independent Review bodies (eg of prisons) are particularly good first-time NED roles
All roles are advertised on the website https://publicappointments.cabinetoffice.gov.uk/all/ Sign up for alerts.
Genuine wish to look for diversity in making public appointments, so if you think your skills and experience are a good match for the role, you should apply.
In the NED role, it is critical to get the tone of constructive challenge right (Catharine likened it to the role of a parent in highlighting the positives but creating tight constraints)
Fundamental role of the NED to horizon-scan for any organization in which he or she is serving. Essential for the NEDs to satisfy themselves and receive assurance on all dimensions of PESTEL risks (Political, Economic, Social, Technological, Legal and Environmental)
Do always try to take up the opportunity to serve on a Board Committee – presents an opportunity to work more closely with the executive
What are Public Sector Selection Panels looking for? Not necessarily executive experience in the field of operation, but breadth of experience common to a lot of public bodies eg ability to digest and assimilate information rapidly
Crucial to understand 'Cabinet responsibility' ie need to feel comfortable you can live with a decision of the Board, even if you personally did not agree with it, and to defend it in public.
Always examine the 7 Nolan Principles of Public Life. It is important you can feel that these represent you. If you do not feel that these sit easily, public appointments may not be for you.
Political leanings count neither for nor against a candidate.
When composing covering letter, it is very important to draw out the precise skills and experience you have that fit with the specification. Read the specification extremely carefully. Sell yourself. Explain clearly what you can bring.
Purpose of the Selection Panel (normally 3 people but can be more) is to determine whether a candidate is appointable. The final decision is normally made by the Secretary of State.
At shortlist stage, normally candidates are given 7 days notice and asked to prepare a short presentation in no more than 5 minutes. Time your presentation and make sure it does not last more than 5 minutes! Treat it as an exercise. It is very important part of selection.
The process can take some months, so 'don't put all your eggs in one basket'. It is fine to apply for a number of positions. It is also fine to re-apply. One candidate applied for the role 2 or 3 times before being appointed!
Think seriously about the types of role you are applying for – the very high level roles will attract extremely high fields of interest. Be realistic about your skills and experience.
Be a self-starter in your research about the public body eg read Chair's speeches; current information in the media; look at You-Tube. Because the appointment system means that all candidates need to be treated equally – what is provided by the public body to one needs to be provided to all. Assessments of candidates are against a scored matrix. Same questions for all candidates.
Significant shift away from automatic appointments to renewable on 3 year terms. Usually, appointees need to go through a re-appointment process . Appraisals also very rigorous.
The public roles, whilst not particularly well paid compared to private sector (usually £300-£500 per day), are very intellectually interesting, very prestigious and personally very satisfying.