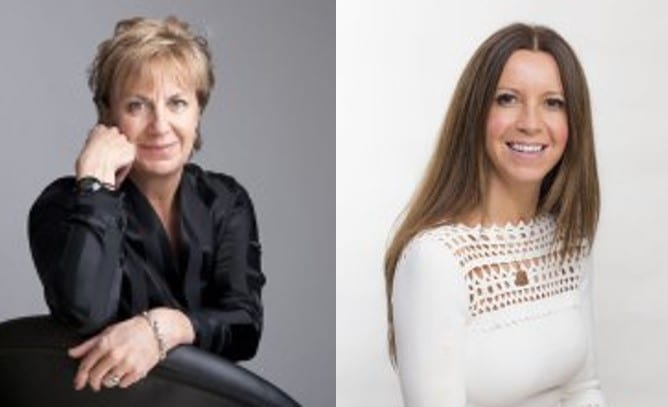 If the thought of voluntarily attending events where you know no-one, are not quite sure what you want to get out of the event and crucially aren't even sure what you might be able to offer to others whom you meet then presumably networking strikes fear in your heart. Take heart – you are not alone – most people would liken it alongside as much fun as an afternoon at the dentist! However networking with purpose truly works and for those of us who aspire to succeeding as Non-Executive Directors, let alone in our regular executive and personal lives, it is an essential skill that once learnt and practiced can be immeasurably valuable.
At our forthcoming WACL NED lunch which will be held on Wednesday the 9th of November from 12:15 to 14:00 we have two of the best networkers in the business to share with us their hints and tips, and what they have found works well as well as they have both built their careers and businesses over the last few years.
Our two guest speakers are both WACL members – Kathleen Saxton, Founder and CEO of The Lighthouse Company and Sharon Baylay, Portfolio Non-Executive Director – their Biog are below.  The Event is hosted by the lovely Alison Lomax and will be held at Google St Giles offices 1-13 St Giles High St, London WC2H 8AG ( closest Tube station Tottenham Court Road)
Speaker Biographies
Kathleen Saxton
Kathleen is the founder and CEO of executive search firm The Lighthouse Company and co-producer of Advertising Week Europe. As a practising psychotherapist in central London, Kathleen has always had a deep fascination with the 'whole self' – leading to her launching Psyched in early 2016 to deliver transformational leadership programmes for senior executives. Kathleen is also an active board member of ChildLine (NSPCC) and regularly contributes to the government's Speakers4Schools programme. Kathleen's full personal biog can be found here: http://thelighthousecompany.com/ourteam/kathleen-saxton
Sharon Baylay
Sharon is a Portfolio Non-Executive Director and counts three FTSE/AIM Plc Boards in her current portfolio as well as having been Chairman of Dot Net Solutions Ltd and Havas EHS (UK) Ltd. She is also an executive coach and mentor and has run senior female talent programmes for the House of Commons and Microsoft, as well as worked individually with some of UK plc's most senior leaders. She has lost count of how many Non-Executive dinners and events she has attended over the last 4 years but continues to champion diversity and Women on Boards, being a regular speaker for the LSE Non-Exec programme, the FT Non-Executive Director Diploma programme and the Institute of Directors Non-Executive programme too.
Key insights from this session
Consider your Networking Journey towards a NED
Be careful with your time – limit how much you do for free – especially if you also want to secure a remunerated NED
It's not a race … it is what is your perfect match – so important to identify your passion points
Set yourself up for success early – build contacts now!
Building networks
Women are good at and typically have the natural skills for building relationships

Be present/listen
Seek out points of commonality
Be open/be curious
Be observant

Deliberate strategic networking

Don't leave an event before speaking with targeted people
Do your research before the event, target key people and identify common areas useful for discussion

Have current chairman introduce you
Quality not quantity – ensuring more meaningful relationships
Don't be shy about speaking directly to speakers at big events – and always ensure you follow up
Digital Profile (Facebook, LinkedIn, Twitter) – use it as your 'for sale sign'

Linked In – what are you good at? – What do you most want people to know about you?
Confluence of Opportunity with Passion
Elevate the way you think of the question – it's not just what can I get out of it
The question to ask is what am I really passionate about?
A good pro bono role is a good place to start
Be Proactive – don't wait to be called!
Do your own website hunting (company secretary, PR Company, Auditors etc)
Identify when an opportunity is likely to come up
Identify key points of contact that might be the most helpful
We all have a finite amount of time – so it is important how you allocate your time
Prepare well for networking opportunities
Networking environments are still c80% male
Never waste an opportunity – how can I be better prepared?
Go with a goal and do your homework before you go
Always ask for a copy of the guest list in advance
Target a number of prospective chats – be choiceful
Do your research and if you don't know them ask the host for an intro
Develop a 30 second impression/'elevator speech'
Think BIG – often no one ever goes to talk to some of the most senior people
Don't forget your business cards!
Always ask if there is anything you can do for them
Headhunters
Head hunters are a critical community
Introduce yourself to them – Ensure you stand out/are remembered
They are very busy people – need more help to remember you
It is an interview – PREPARE!
Provide interesting update/ new news to (re)engage with headhunters
Social Media
Ensure your social media profile is strong
Seek references and networks to reach out for you
Identifying Key Boards and Members
Identify companies you are passionate about
Who do you know who sits on those boards?
It's all in the follow up
Write letter/personal card
Secure a follow up coffee/chat/meeting