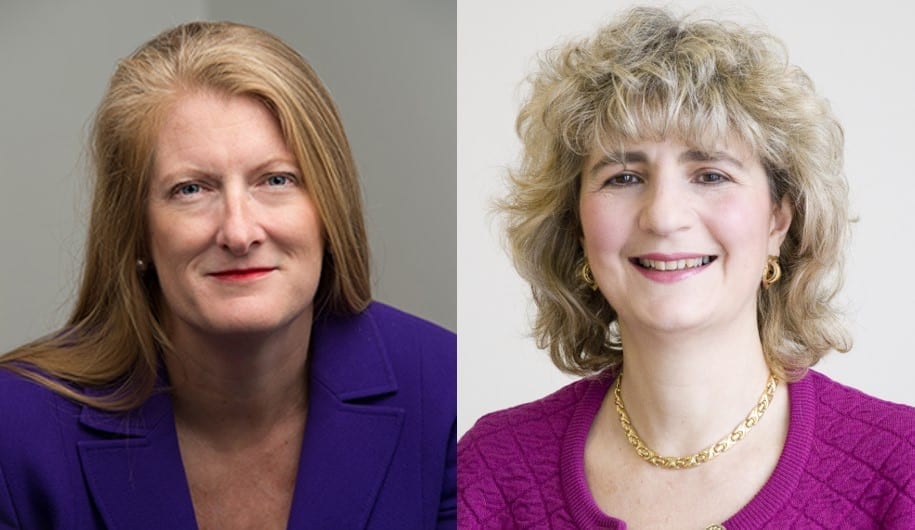 Being an effective NED requires a savvy understanding of the city, media and how to best leverage your professional expertise, networks and influencing style.   WACL is thrilled to have two experts to speak to us from their perspectives as a leading NED/ city broker/ media guru and a search consultant (and reformed investment banker and strategy consultant).  Despite good progress on big FTSE boards, the rest of our company universe still needs to be reminded about the benefits of diversity on their boards and senior ranks. Kate will present under Chatham house rules, some proprietary recent findings by Sapphire Partners about to be released research on the topic. During the lunch, Lorna and Kate will share their stories, top tips, pitfalls to avoid, and recommendations for where to target your efforts in the labyrinth of your future board campaign.  Between the two speakers, they have seen a catalogue of best practices and myriad mistakes when it comes to building boards. Their candid, humorous and insightful war stories will inform attendees and make sure that you avoid the hiccups in your campaign plan. Our April event will be held  on Wednesday the 20th of April 2016 from 12:15 to 14:00 . The lunch will be hosted by Ogilvy & Mather, Sea Container, 18 Upper Ground, London, SE1 9RQ – (closest Tube station is Blackfriars and cross the bridge). Whether you are an aspiring NED or a battle hardened NED, this is a lunch not to be missed.
Speaker Biographies
Kate Grussing
Founder, Sapphire Partners
Kate, the founder of Sapphire Partners, has worked internationally in senior positions at JPMorgan, McKinsey & Co. and Morgan Stanley. Kate's career and functional expertise is in strategy, corporate finance, talent management, financial services, professional services and diversity and inclusion. She is a regular commentator on women's careers and advancement in executive and non-executive roles. Kate has an MBA with honours from the Tuck School at Dartmouth, a BA with honours from Wellesley College and has studied at the London School of Economics. She is a trustee of the New London Institute of Imagination and an active member of the British Association of Women Entrepreneurs. Kate is a Companion of the Chartered Institute of Management.
Lorna Tilbian
Executive Director , Numis
Lorna Tilbian is an Executive Director and Head of the Media Sector. After a distinguished career as a top ranked Media analyst by Institutional Investor and Thomson Reuters Extel from 1987 to 2012, Lorna now heads the Media banking franchise where the team has won Finance Monthly Deal Maker of the Year 2013 (disposal of Future's rock titles) and Finance Monthly Deal of the Month December 2013 (Chime's acquisition of JMI). Lorna has multiple duties at Numis which include the HR report as well as PR and IR. She joined Numis in 2001 after Sheppards (1984-88), SG Warburg (Director, 1988-95) and WestLB Panmure (Executive Director, 1995-2001). Lorna appears in Campaign's A List 2014 and has served as a C&binet Ambassador (an Ambassador for Creative Britain) for the DCMS. Lorna is also a Non-executive Director of Jupiter Primadona Growth Trust and ProVen VCT Plc.
Key insights from this session
# 1 tip : Build your Brand and Network
Follow the cycle in an ever changing world
Some process pretend that Head Hunter is involved but if the chairman gives the process some names already which sets the bar high then that will matter more
Digital, Tech & New Media = these are NED expertise that are very much desired
Credit Suisse 2014 research: business with women on the board and within its senior ranks have 3.7% better financial results ( facts not causal)
Building your brand: make sure you tell everyone what you want to do and what your achievements were/ are
Resilience is key
Networking : plants the seed, slow burn, takes time