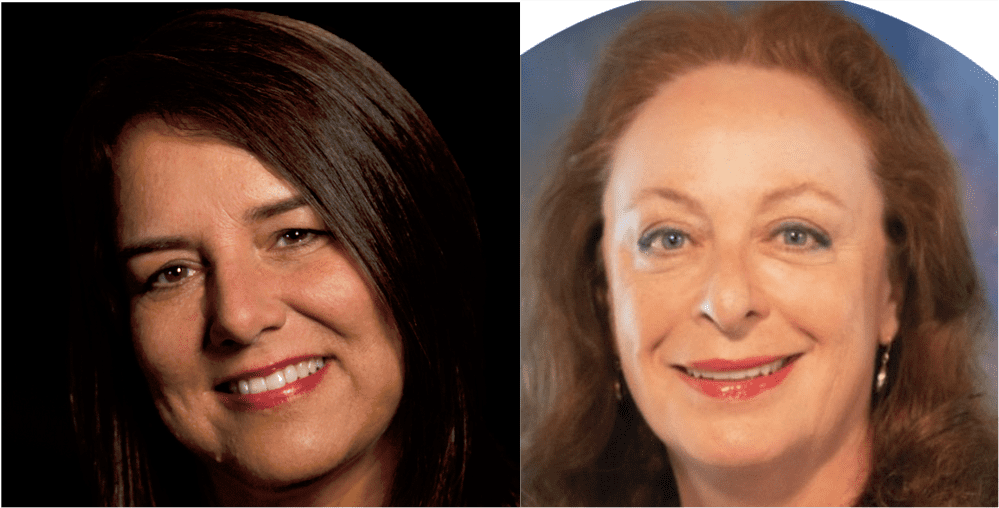 As we enter into 2022, and the world becomes a little more open, we wanted to inspire WACL-ers with the opportunity to secure NED roles outside of the UK.
First to the USA where the landscape is a little different , we will be joined by Sheila Ronning founder and CE of Women in the Boardroom and Rebecca Kerr serves n the board of Seattle Credit Union and who runs Global Creative Solutions in the USA.
Come along to hear about the status of the market in the USA, what skills are becoming more important in a post Covid world and how to get them, whats involved and critically what is different to the situation here in the UK.
The event will be held on Thursday the 27th of January 2022, 13:00 until 14:00 via Zoom
This event is free of charge and for WACL members only. Spaces are limited so please let me know at [email protected] if you would like us to save you a seat.
Key Insights
This summarises the key learnings from the WACL NED lunch on How To Secure A NED position stateside.There is no single right way to do CV. If you ask 6 people you will get 6 opinions.
LinkedIn is important .
Search firms only do 15% of Board roles in the US and are not always supportive of women.
Networks are key. Find your your influencers and look at your connectors.
Maintain your relationships. It is not "one and done".
Finding a board role is a marathon not a sprint. It can take 2 years.
You need to create a plan and a map.
You need to invest a lot of time networking 5+ hours a month.
Understand the role- On a board " your eyes are in, your fingers are out".
In the US the conversation is blunter – What did you do? What was the impact? Sell the value add in your CV and your pitch.
Remember – if you do not ask, you will not get.
Board matrix dictates what the board needs – skills, gender, industry, experience.
Relevant skills in demand now are ESG, digital disruption, digital transformation, cyber.
There are US industry bodies to help you get input on culture and board challenges.
Your Due diligence needs to include US governance and SEC filings required.
Being on a UK board is not an entry ticket to US boards, focus on what you have achieved to open the conversation.
More US boards are separating the role of Chair and CEO to have better governance.
It is illegal to ask some demographic and diversity questions including age in recruitment.
One on a board, build your courage circle and find where and when the board will welcome new ideas.
Businesses are in times of change so looking for new strategies and ideas.
We will circulate Sheila's contact details for US Women in the Boardroom.
Speaker biographies
Sheila Ronning
Sheila Ronning is founder of Women in the Boardroom, a professional membership organization providing C-suite and senior level executive women with the tools, knowledge and connections to prepare them for corporate board service.
Considered a pioneer in the industry and by her peers, Sheila once again broke the mold in 2002 with the launch of Women in the Boardroom, by being the first to form such an organization with customized executive training programs and networking opportunities, creating a proven program and process for women to enter board service.
Since its founding, Sheila has grown Women in the Boardroom into an organization with international outreach across multiple industries and countless private and public boardrooms, including Fortune 100 companies
Rebecca Kerr
Rebecca is a global technology and business development leader and board member. She has substantial success leading multicultural teams driving digital transformation programs in a GM role. As a senior client partner executive, she was invited to live and work on six continents and achieved high customer satisfaction levels with leaders at top tier institutions. She has achieved the level of trusted advisor with her clients as a result of her ethical leadership and practice, active support of diversity and inclusion and her enablement of consequential multi-cultural team experiences, where exceptional, strategic outcomes have been achieved. Rebecca is committed to driving business results through collaboration, inspiring teams to achieve their best and makes personal investments in developing and encouraging talent. Rebecca follows with great interest the continuing digital evolution with the addition of Augmented Reality, Machine Learning, Blockchain and the Internet of Things technology components. Having lived a global life, she focuses on the art of the possible, learning every day and embracing change in real time. She has completed the Women on Boards Program at the UW and the Corporate Governance Program at Columbia University in NYC. She retired from an expatriate career at IBM, during which she was the V.P., Global Client Partner from IBM for Fortune 100 customers driving global, digital transformation programs. This included work with Allianz SE, National Australian Bank, Deutsche Bank AG, Nokia, Solectron and Boeing. Currently, Rebecca serves as a member of the Board of Directors of $1+Billion asset Seattle Credit Union, serving on the FI/COM, Nomination and Compensation Committees. While at IBM, she was selected to serve on various Fortune 100 client global program governance and strategic management boards, and was a board member of the American Chambers of Commerce in Brazil and Russia. After living the 'road warrior' life for many years, Rebecca is now located in the Skagit Valley in Washington State and has founded Global Creative Solutions Group, a small business providing sourcing, importing and consulting in partnership with artists and artisans creating their work in countries along the old Silk Road. Currently she works with partners in Egypt, Jordan and Poland. Rebecca has a passion for elevating collaboration across geographies and cultures. At board level, Rebecca brings a rare, practical understanding and tool suite to elevate levels of collaboration and ideation to support the creation of innovative strategies designed to gain the best of local execution in support of responsible, global initiatives.