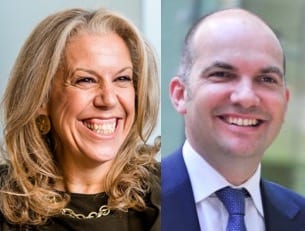 For our second NED Talk Lunch of this WACL year we will be focussing on the changing role of the Remuneration Committee. As Board members we are often asked to sit – and in due course Chair – one of these committees. Being marketeers, a Remuneration Committee role is often a more natural fit for us to participate in and to lead. Recently however a number of key changes have been made to how the Remuneration Committee should run, the scope of work of the committee needs to cover and the responsibilities of the Chairman changed, and so we though it would be useful for us to address and demystify some of the questions around this.
To guide us through our discussion we have engaged the help of our very own Remco Supremo – Stevie Spring – and expert guest speaker – Stephen Cahill from Deloitte. Both speakers biographies are enclosed below.
The event will be held between 12:15 and 2pm on Monday the 3rd of December and will be hosted by the lovely Larissa Joy at the gorgeous premises of the Foundling Museum located on 40 Brunswick Square, Bloomsbury, London WC1N 1AZ  (Closest tube station: Russell Square).
Speaker Biographies
Stevie Spring CBE :
Chairman – Children In Need. Joined the Club in 1989. President 1994/5. Made an honorary member in 2007. A portfolio director, investor and adviser, Stevie is Non Executive Director and Remuneration Committee Chair for the Cooperative Group.  Stevie also is Chairman for tech start up of the year Kino-mo, is the in-coming Chairman of Mind – the mental health charity, and is currently working on two private equity buy-outs. Until their recent successful sale, she was Remuneration Committee Chair of Ladbroke Coral plc and Chairman of the Bridgepoint backed ITG Group.
She graduated in law and after roles in marketing, television and international advertising agency management, she was named UK Chief Executive of Clear Channel, the world's largest radio, out of home and live entertainment company. From 2006 to 2012 she was CEO of Future plc – a fully listed international consumer publishing company – where she led the company's restructure and digital transformation. Previously, she Chaired BBC Children in Need for a decade, served three terms as Chairman of The Groundwork Federation, and was Audit Chair for Arts and Business. She is a Fellow of both the Institute of Practitioners in Advertising and of the Marketing Society, and holds an honorary doctorate for services to business. She was named in GQ magazine as one of the UK's 100 most connected women, is on the Telegraph /Debretts list of Britain's 500 most influential people and was awarded the CBE in the 2017 Queen's Birthday Honours
Steven Cahill
Vice Chairman, Deloitte UK
Stephen is a Partner in Deloitte's Global Employer Services practice, providing advice to a number of high profile FTSE100 clients on all aspects of executive remuneration, including total compensation reviews, long term incentive design and consultation with institutional investors. Previous to joining Deloitte as a  Partner in November 2008, Stephen had 20 years' experience in advising companies on remuneration strategy and equity incentives, having previously been head of executive compensation and leader of Mercer's human capital business in Western Europe.
Key insights from this session
Advice before taking the role of RemCo Chair
Chairing RemCo is typically the hardest role on a committee, as the Chair often finds him/herself 'caught in the middle'. Typically they will support the CEO. The way a RemCom behaves is often the eye to the Culture of the Board. True character of the organisation spills out around pay and reward. It is a role on the Board where you genuinely put people and strategy together.
New corporate code recommends individual should have served on RemCo for 12 months before becoming RemCo Chair.
Study International Shareholder Services (ISS) Report before taking on for a public company.
Do not underestimate the time it takes to do the job properly – it is very time consuming.
Current issues
Remuneration excess – eg Persimmon recently in the news – with what have been described in the press as 'obscene' awards
Pensions can be a particularly important area to scrutinise – in the past, CEOs typically paid 20-30%. Look carefully at pension provision.
In Buyout situations – pay and performance misalignments can undermine overall strategy.
Share ownership guidelines- (CEOs expected to hold for 2 years after they leave, but CEOs will often push back)
Disclosure – annual Report and Accounts are the one opportunity to get the story across – do not waste the opportunity. Once a year opportunity to explain things properly. 80% of people only read the RemCo report!
Expert advice
Remuneration is the lever a Board has to influence the behaviours a Board really wants to reward.
Within the spectrum of private companies, not for profits, listed and PE-backed, each is a different set of complex issues. Perhaps private companies are the most straightforward. Co-op runs like a FTSE 250. Has a Council of Members (100) who have a point of view on remuneration.
Ask to go and observe a RemCom if unsure about joining or chairing.
In terms of making a difference on gender equality, remuneration is a key lever – an opportunity potentially to help women be promoted and recognised on potential.
Watch out for the 'red flags'. These can include HR and reward advisers reporting only through CEO
Develop a good relationship with your Board advisers on remuneration. Some RemCos have two sets of advisers acting independently. Make sure you choose carefully the comparators – get that wrong and it all goes adrift.
Don't underestimate just how hard it is. Hardest part is that the role may put significant pressure on your relationship with the most senior execs – feels very difficult at times. In extreme cases, this may even mean it becomes difficult to participate in the other work of the Board.
It is hard to get interesting and prestigious board roles – take the ones with problems – they are better than the easy ones!
Target-setting is one of the most difficult roles for the RemCo. Often Execs will 'game the targets' and the Chair needs ot be aware of this (eg trash next year's LTIP to get this year's bonus)
Very important to encourage Cabinet responsibility for RemCo members (Barclays rem Chair was outvoted because she was alleged to have breached cabinet responsibility. Better to resign than to disagree with the decision of the remCo.
Critical for the RemCo chair to put time effort and energy into the Directors Remuneration Report (DRR)
Make sure you are able to take the temperature meaningfully about what is going on in the business – if you don't you can't do your job properly.
Unlikely to be able to become a SID on listed board without experience of RemCo cHair or Audit chair.
There is no political capital to be gained from supporting excessive executive pay. So it is easier for a Committee Chair not fully understanding or comprehending his or her responsibility to say 'No'. This can be a big mistake as highly emotional issue. "much easier to say yes to a CEO all the time and have the Chair love you'. But that is not the way forward.
Transparency and disclosure is a double-edged sword – there is some evidence that disclosure increases levels of exec pay
Final Top Tips
Nobody has an 'absolute' value – it is all relative.
Study and if necessary revise Executive Reward Policy – gives the RemCo Chair and RemCo members an anchor point – like benchmarks, these anchor points are needed – it is not about 'discretion' but about 'judgement'
Pay special attention to gender pay gap – a very real lever to implement diversity and inclusion policies
And finally….
Radio 4 Play on pay and reward in gthe City – worth a listen
https://www.bbc.co.uk/programmes/b0bk1rz5