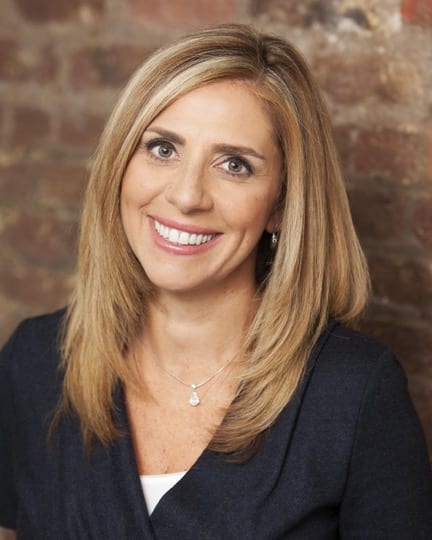 On 17 March we will hear from Nicola Mendelsohn CBE, VP of EMEA, Facebook, past President of WACL and of the IPA, on how she has brought all her experience of agency and client side to her NED roles at Diageo, Creative Industries Council and more. She will and share her experiences of securing her first NED role, share insights on managing an NED portfolio alongside a demanding exec role and share her top tips from her NED experience. This promises to be a very personal, engaging lunchtime session and we know this will be a popular, so please book your places asap.
Nicola Mendelsohn Biography
VP EMEA Facebook
A Manchester girl born and bred, Nicola graduated with a degree in English and Drama from Leeds University in 1992. She joined Facebook as VP EMEA in June 2013. Before that she was at Karmarama as a Partner and Chairman from April 2008. Prior to this Nicola was Deputy Chairman of Grey London having previously worked at BBH for 11 years where she was on the Board. Nicola is also a NED of Diago and is Co-President of Norwood. Previous roles include past President of WACL, the first female President of the IPA, a Trustee of the White Ribbon Alliance, Director of CEW, Director of the Fragrance Foundation, co-chair of the creative Industries council and a director of the Warrels Prize for Fichm. Her greatest joy in life comes from her husband Jon and four children Gabi, Danny, Sam and Zac.
Key insights from this session
Nicola's story towards a high profile and purposed NED career with real social impact started from the get-go.
She was always interested in pro bono work in her early agency years and almost without thinking about it, began to build an invaluable network around her which would help her in the future.
She encouraged everyone to stay open to opportunity, and to follow areas that hold a genuine interest or passion for you . For example, in her early years Nicola took on a pro bono role at the Fragrance Foundation and she sat alongside CEO's from all of the leading perfume houses. Not only did this give her the intellectual challenge of something other than her day job , she saw first-hand how others led their businesses, she built an impressive network and also had a lot of fun.
Nicola joined the IPA Council and graduated to the role of President , she discovered that bodies like this gave her a platform to voice positive messages and it also broadened her exposure to the wider creative industries. Thus, followed the WACL presidency.
In terms of her jump to high profile NED roles in large commercial businesses , Nicola's role at Facebook changed everything, this gave her kudos and CV 'tick box' of a Chief Executive role in a huge international company and grew her profile.
A role on the board of Diageo followed swiftly, a business she has long admired and where she is able to contribute hugely, not least in helping that business to look in different way at female talent.
Her work here was applauded by Syl Saller, Global CMO, who remarked on her trademark thoughtfulness, kindness and humanity and her bravery in the face of difficult conversations She added that Nicola was curious with an eye for the important detail and pushed for sustainable plans with high ethical standards.
Nicola encouraged the audience to take opportunities to grow their skillsets beyond their day jobs for example, completing a mini MBA.
She remarked that NED roles are to be taken seriously, they are a huge responsibility, it's not about camaraderie all the time , there should be violent disagreement where appropriate and no elephants left in the room.
Be open to learn from other board members, often the magic comes in the diversity of others. Never miss an opportunity to build a relationship with the Chair, they are the decision maker and crucial in your decision to join a board. Take time to understand how boards work and don't rush into making an impact , listen and understand.
In terms of ' how she does it'  Nicola challenged the perception of what is normal.
She has worked her whole adult life and made it work with a busy household. Technology is a huge enabler of modern-day lifestyles and is there for us to embrace.
Finally, Nicola begins a year by writing her vision (a Christmas card in reverse) with milestones which create her focus.