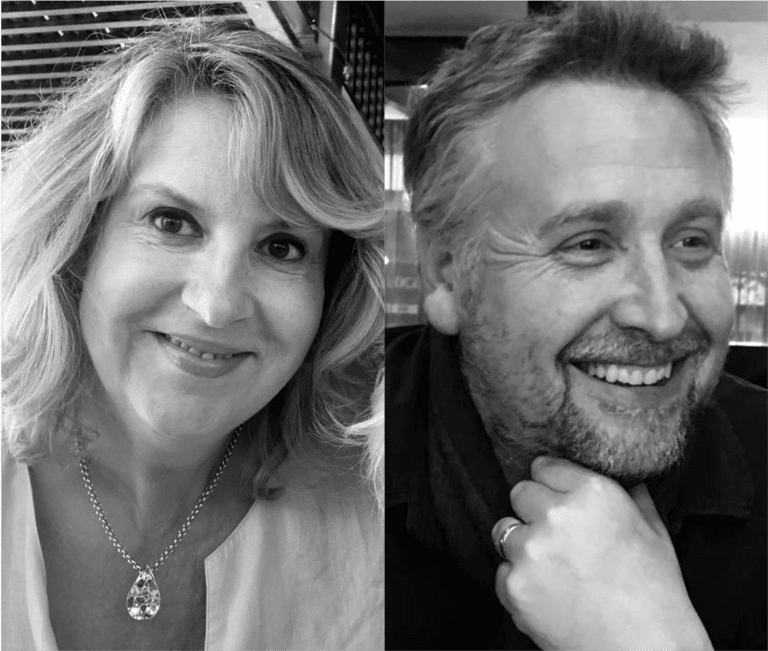 The pandemic has changed every aspect of of our lives and at a stroke sent boards all across the country into unchartered water. For our first NED Talk of 2020 join our very own Francesca Ecsery and Peter Tracey as they reflect on how they navigated the unprecedented challenges that were thrown at them, the learnings that they took from this year and how the experience will change boardrooms everywhere in the future.
Key Insights
Overall:
The capacity for humans to go above and beyond to deliver individually and as teams, has really been shown through this years crisis. How can we keep some of that magic in normal times?
Aligned to this , the ability of businesses to accelerate their business in the face of crisis eg Next , shift online , transformation of their retail space.

People:
Do not underestimate the fatigue that execs have and will continue to face through the pandemic , constant blurring of working and home lives, lack of holidays , business intensity . At times NED's need to be both a shoulder to cry on, to support rather than to challenge.

Exec pay – A perspective is that the expectation has been to show leadership, and therefore reduce pay to reflect the sentiment of the workforce (Furlough etc) was perhaps ill judged .
We have asked our senior execs to do more than ever to continue to lead and innovate in such difficult times. Watch out the fall out of this in 2021.

Happy workforce is key , instead of worrying about investors , businesses that have focused on looking after their staff, who in turn have looked after their customers have prospered this year.
Regular and authentic internal communication has been very valuable , eg twice weekly video calls from the CEO , Keeping everyone updated, energised and also getting feedback from the shop floor has helped both boards and their team at the coal face.

Financial:
Access to capital and support from investors has made or broken business in 2020, if you are a listed business then you have access to capital . Investors have stepped up in most cases.

It's been a year to know who your friends are , especially, who your core shareholders are and to nurture this group.
It's been a year to have a strong balance sheet , when the unexpected comes , those who have been cautious and have a plan for hard times have prospered . Cash is king.

The board dynamic:
Board engagement has shifted to little and often versus the big set pieces , let's hope this stays , this has built board understanding and relationships.

Strategy:
The importance of strong strategic planning , and one salient example is the need for 'exit planning' Excellent example shared by Francesca of setting up a subgroup to specifically look at this, while rest of the board team deal with the crisis management. Peter talked about the Mossads and the 10th Man, take this man out and get him to focus on new beginnings, recovery.

The Future:
ESG is here to stay , given the focus of investors and funds which want to invest in clean business, which is in turn driven by consumer sentiment. Find out how to make you board ready by looking at the material on Chapter Zero
Speaker biogs
Peter Tracey
Peter has a career of over 25 years spanning Capital Markets. Prior to founding Blackdown Partners, an independent corporate advisory boutique in 2019, Peter was Head of Investment Banking for Liberum Capital, and prior to that spent the majority of his career at Merrill Lynch working in Senior Leadership positions both in Investment Banking in London and in Equities in London, Frankfurt and New York.
Francesca Escery
A WACL member since 1986, Francesca is a portfolio NED since 2011 and currently sits on 4 boards. She serves as the consumer and digital NED on the boards of Air France, F&C Investment Trust, Marshall Motors, and the AIC. She also works as a mentor and her clients are predominately senior leaders facing a career junction, women who want to be NED's but also start ups in the consumer tech arena. Before going plural Francesca worked as Strategy Consultant with McKinsey in the '80s; as Marketeer for Walkers Crisps, Thomas Cook, Radio Rentals and Going Places during the '90's; as Group MD /GM for Private and Private Equity owned companies in the digital Travel sector with brands like IfYouTravel.com, STA Travel and Cheapflights Media in the '00s.