WACL NED event: "What is your Chair really thinking?" with Sir Hugh Robertson and Kit Bingham
October 3, 2022 @ 12:15 pm

-

1:30 pm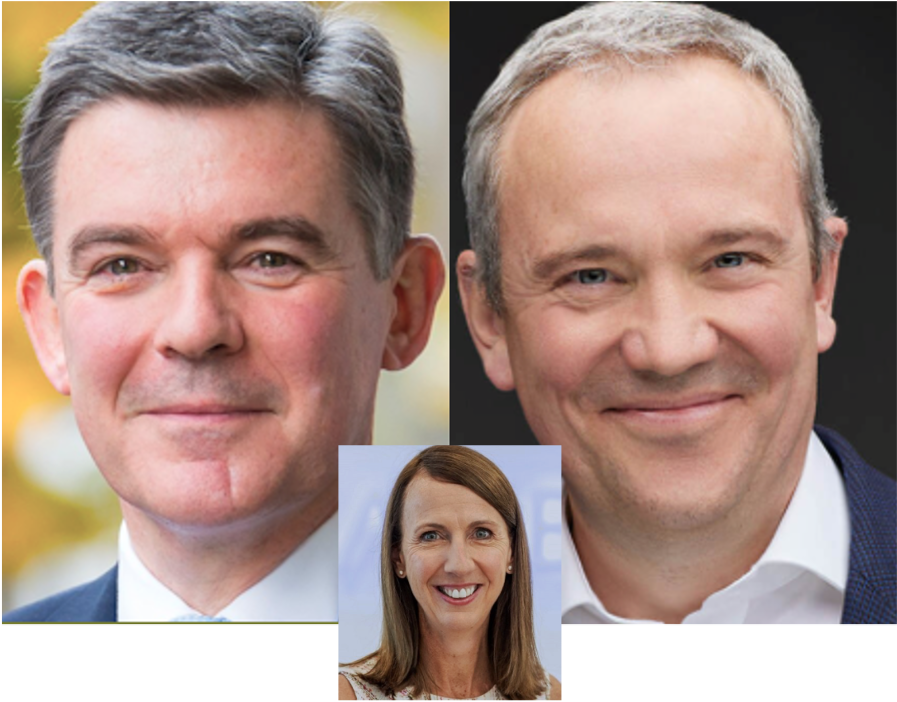 "What is your Chair really thinking"
with Sir Hugh Robinson and Kit Bingham
For our first session of the new WACL year, we are delighted to bring you a rare and valuable opportunity to get under the skin of what the Chair of the board needs and wants from you as a Non-Executive Director.
You'll be hearing from two exceptional speakers who will give you their unique perspectives on what they look for in the perfect NED, and how the skills and qualities they seek can vary across commercial and not-for-profit organisations.  They'll be sharing their view on what you should do – and perhaps avoid doing – once you have a seat at the board table and, most importantly, offer advice on how you can consistently add the most value to the Board as a NED.
Sir Hugh is Chair of two organisations.  Camelot, a highly regulated commercial board with responsibility for raising money for Good Causes and revenue for the Treasury, and the UK's leading sporting body, the British Olympic Association.
Kit is a Partner and Head of UK Board Practice at Heidrick & Struggles.  He leads searches for Chairs and NEDs across a wide range of industries, and has extensive experience of boardroom best practice and corporate governance.
Our fellow WACLer and portfolio NED, Jennelle Tilling, will be chairing the discussion and you'll find the speakers' extensive biographies below.
Please book your place at this members-only Zoom event on Monday, 3rd October, 12.15 – 13.30 as soon as you can by contacting Francesca Ecsery on Francesca@Ecsery.com; we are expecting this session to be very popular.
Speaker Biography
RT HON SIR HUGH ROBERTSON KCMG DL
Sir Hugh Robertson has been the Chair of Camelot, the operator of the National Lottery, since 2018. During that time, the company has recorded four years of rising sales including record sales figures during the 2019/ 20 and 2020/ 21 financial years. He is also Chair of the British Olympic Association, which won 65 medals, and came fourth, in Tokyo 2020 and returned its highest ever number of medals at a Winter Olympics in PyeongChang in 2018. He was previously Vice Chair during the Rio 2016 Olympics when Team GB won a record medal haul.
He chaired the Independent Review of World Rugby's Governance from 2020 – 21 and the Rugby Football Union's review into the 2019 Rugby World Cup in Japan. He is Chair of the Sports Honours Committee, the lead independent trustee on The Chelsea Football Club Foundation, a member of The Gentlemen at Arms and a Deputy Lieutenant of Kent. He was a Trustee of Canterbury Cathedral from 2015 – 2021. From 2015 – 2017, after leaving Parliament, he was Vice Chairman of Falcon and Associates, a Dubai based strategic advisory group.
From 2013 – 14, he was The Minister of State at The Foreign Office responsible for The Middle East, North Africa and Counter Terrorism. He led the UK participation during John Kerry's Middle East Peace initiative and the UK delegation to the Geneva Two Syria Peace talks. He also chaired The UK Gulf initiative, the G20 Arab League Initiative in Cairo in 2013 and individual bi – laterals with many Middle East and North African countries.
Previously, he was the Minister for Sport and the Olympics responsible for the delivery of London 2012, an event widely regarded as the finest Olympic and Paralympic Games of recent times. He oversaw all aspects of the budget, construction, operational management and legacy and was also Minister for Sport during an unprecedented period of British sporting success. This included securing the most ambitious ever programme of major sports events for this country and delivering the best ever funding package for Olympic sport through to Rio 2016 and beyond. He subsequently piloted The Equal Marriage Act through Parliament.
He was a Member of Parliament for a decade and a half during which he was the only Member of Parliament to double his majority at successive elections. He chaired the All Party Parliamentary UN Group, was a Trustee of The Westminster Foundation for Democracy and Treasurer of The Middle East Council.
Prior to entering Parliament, he was Head of New Business at the property division of Schroder Investment Management. He spent ten years in the army, as an officer in The Life Guards, winning the Armourers and Brasiers Prize as the top young officer on his course in 1986, The Sultan of Brunei's Special Order of Merit in 1992 and commanding The Household Cavalry on the 1993 Queen's Birthday Parade and The State Opening of Parliament. He saw active service as a platoon commander in Northern Ireland, with the UN in Cyprus, as Adjutant of one of the main battle tank regiments in the 1991 Gulf War and commanding the British detachment in Sarajevo during the siege of the city in 1994.
He was made a Privy Counsellor in 2012 and knighted in 2014 for his work on London 2012 and The Middle East. He also holds a distinguished Fellowship from Reading University, an Honorary Doctorate from the University of Bedfordshire, the Emeritus Award from the Sport and Recreation Alliance and was honoured by the International Paralympic Committee for his work during London 2012.
KIT BINGHAM
Partner Heidrick & Struggles
Kit Bingham is a partner in Heidrick & Struggles' London office and head of the UK Board Practice. He leads searches for chairs, non-executive directors, and chief executive officers across a wide range of industries and supports board effectiveness through succession planning, onboarding, evaluation, diversity and inclusion, and talent mapping.
Prior to joining Heidrick & Struggles, Kit spent more than a decade leading the UK chair and non-executive practice of another leading international search firm.
Earlier, Kit was a financial journalist and worked in financial public relations, specialising in boardroom best practice and corporate governance. He developed an MBA elective on board effectiveness for Henley Management College and is a regular contributor to the media on matters relating to boards of directors.
Education: Balliol College, University of Oxford, MA
Philanthropy and Service: Kit is a member of the development board of the Bingham Centre for the Rule of Law, an independent think tank.
Related Events