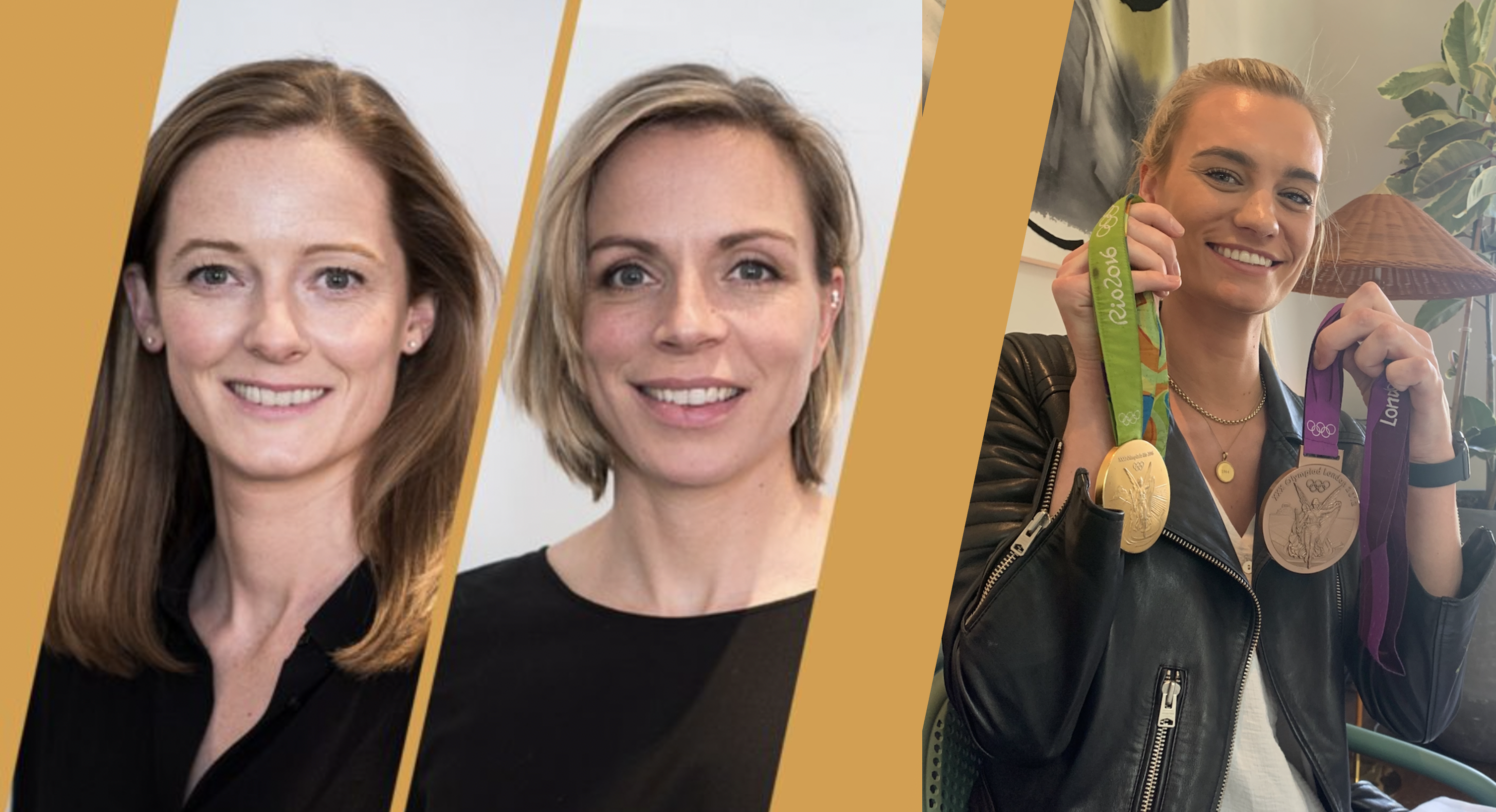 Highlights from the Speaker Breakfast for members
What happened when Olympic Gold medallists Kate and Helen Richardson-Walsh came to talk to us
At our members' breakfast the AllBright on 7th June 2022, Kate and Helen Richardson-Walsh shared their insights on what it takes to build winning teams, taking us through their powerful lessons from the Great Britain women's hockey team journey to gold in Rio 2016 and beyond. Drawing on their vast experience both in and out of sport, the double Olympic medallists shared their incredible story of how a team from the lower rankings forced its way to the top.
Alex Fearn from Dark Horses tells us what stood out for her.
"Kate and Helen were incredibly warming through their honesty and openness, despite all their incredible achievements. Throughout their playing careers – both as individuals but also as leaders – their path to success wasn't always straightforward. It required sheer determination and the single minded goal, 'Gold'. You often hear about the similarities between business and sports culture but rarely are they articulated in such a relatable manner, or from a female perspective.
They both provided a welcome reminder that building a successful team doesn't just come from determination, assertiveness and confidence, but also from conflict, honesty and vulnerability – traits that are often still considered as weaknesses. There were a number of learnings from Kate and Helen's remarkable examples on how to build the best team and achieve impressive results; whether you are on the pitch or within a business.
A distinct takeaway for me was Kate and Helen's perspective on what drives a successful environment. Even in a top-bottom leadership structure, without the wider team championing and challenging those that set direction, it can become easy to stray away from the goal in sight."