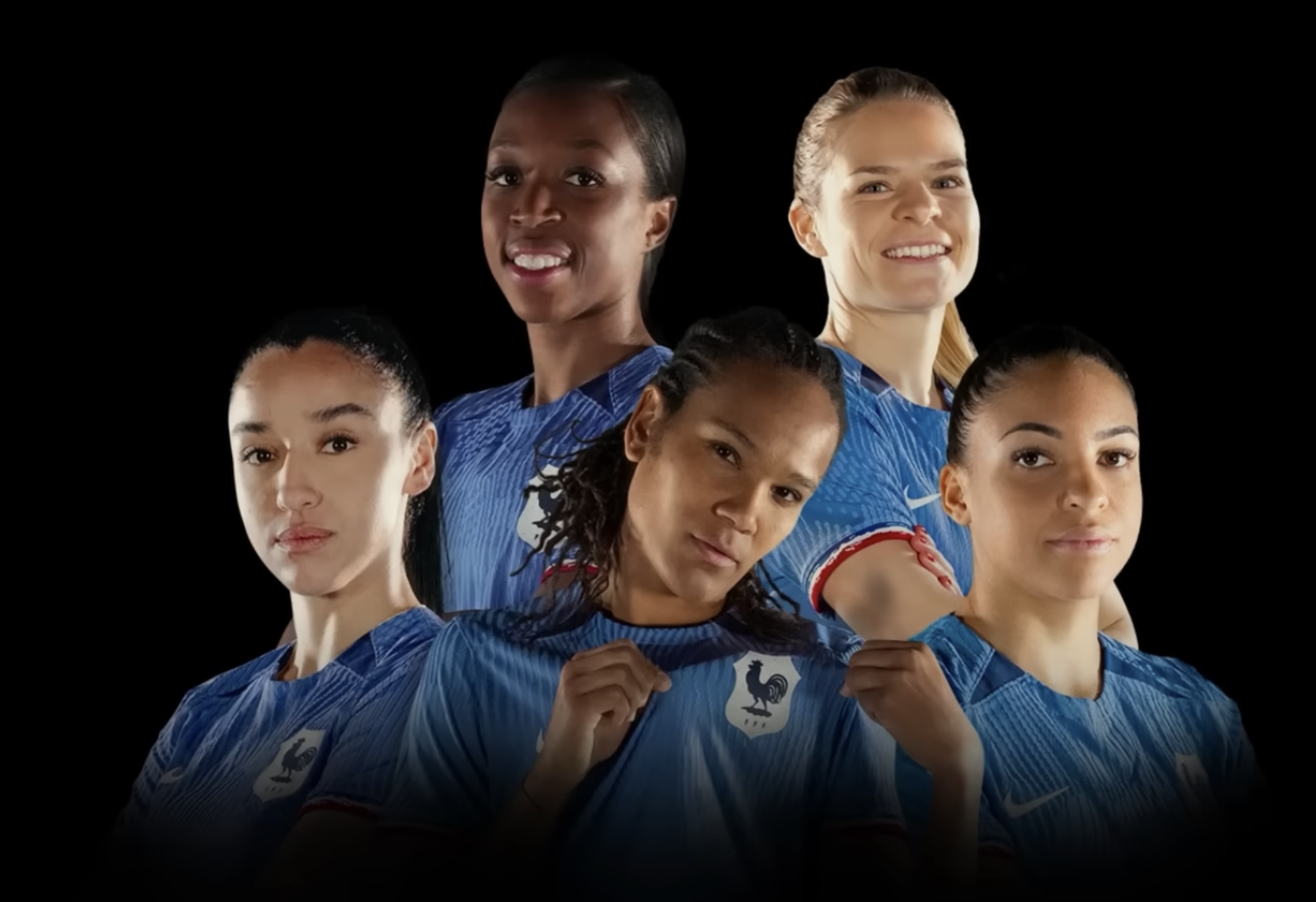 Our #RepresentMe Ad of the Month: Orange & Marcel
In our centenary year, while we celebrate how much things have changed for the better over the past hundred years, Our #RepresentMe initiative is also looking ahead to the next 100, shining a light on why representation matters to future generations of women. We want all kinds of women and girls now and in future to be able to look at our industry's work and say 'those ads brilliantly represent me.' The football Women's World Cup 2023 was an opportunity for Orange, along with Marcel, Publicis Conseil, Prodigious and Les Artisans du Film, to do just that, so we've selected this as our #RepresentMe Ad of the Month.
Orange, a committed partner of all kinds of football for more than 24 years, decided to go beyond its usual support for the French team and let everyone know that "when Orange supports les Bleus, Orange supports les Bleues." They'd found that, just like in many places around the world, football fans would often have strongly negative opinions about the quality of the play they'd expect from the female players – sometimes without ever having watched women's football.
Interestingly, though, academic studies have shown that when footie fans can't identify whether the players they're watching are men or women, they generally rate female players as highly as male players. But when they know they're watching women, viewers rate them less highly.
This belief is not altogether surprising, as we've all grown up being told explicitly and implicitly that boys are better than girls in all kinds of ways: Cleverer. Born leaders. Less emotional. More competitive. Stronger and faster even as children (even though those physical differences don't manifest until after puberty). And more skilful at all kinds of physical activity. It's this misguided belief that made one in eight regular guys believe they could take a point off Serena Williams at tennis, with hilarious consequences when she put them to the test.
But back to the Orange ad. What we love about it, and why we've made it our #RepresentMe Ad of the Month, is that it doesn't tell its audience that they're wrong to think what they do. Instead, the ad cleverly makes you feel awe, excitement and respect for well-loved, hugely talented male players… and then (spoiler alert!) reveals that those players were actually women.
Genius!
The ad is a labour of love that doesn't just brilliantly use technology to create these perfect male replicas of women's incredible technical moves; it also took weeks of painstaking, in-depth research into the French Football Federation's archives, to find the right women's footage and then search for their exact replicas among the male players.
Gaëtan du Peloux, Chief Creative officer at Marcel told us: "People have preconceived ideas about women's football: it's considered inferior, less technical, less physical, and less exciting. So, people don't often make the effort to watch it, even though they've never seen it! Our goal was simple: to have as many people as possible in the world watch this video. By discovering that they watched women playing instead of men, they can form their own opinion. They might find it good or not as good, but at least they have seen it. That was our primary objective."
Of course, this stuff really matters, in football and beyond.
When asked about what concrete changes have helped create much-needed progress in the women's game, Lioness Leah Williamson recently said "for me, the biggest thing is social perception. How we're viewed, how people respect us now."
We hope this great ad generated some positive conversation for you too, about how easy it is for all of us to be influenced by biases and preconceptions when it comes to women's performance, and how that can make us underestimate women in all kinds of ways.
Full credits for the Orange x Marcel x Publicis Conseil x Prodigious x Les Artisans du Film team behind the ad can be found here.