Inspiring and Supporting the next generation of female talent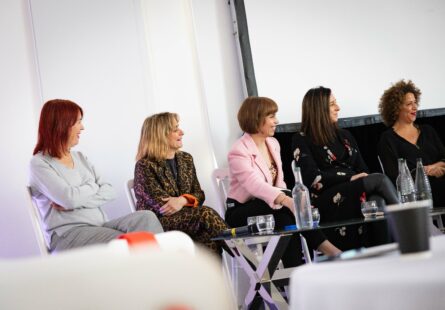 Lucie Cave, speaking in Liverpool: "Bravery means believing in yourself and trusting your instincts. The more you push yourself out of your comfort zone, the more comfortable you will become being brave more often."
Inspiring through events
The work/life environment continues to change at a pace presenting a myriad of challenges for next generation of talent. WACL members and our colleagues in the Industry have a wealth of experience which we want to use to inspire and support the next generation of talent.
WACL hosts talent events to provide advice and inspiration. These events take a thorny challenge and a invite a panel of diverse and inspiring contributors to debate the topic and share their wisdom and life lessons. The highly interactive events are a wonderful opportunity for attendees to get close up and personal with contributors as well as network and make new connections.

Talent Sessions take place all over the UK – in London, Manchester and soon Liverpool! Details of forthcoming Sessions will be posted on the events page.