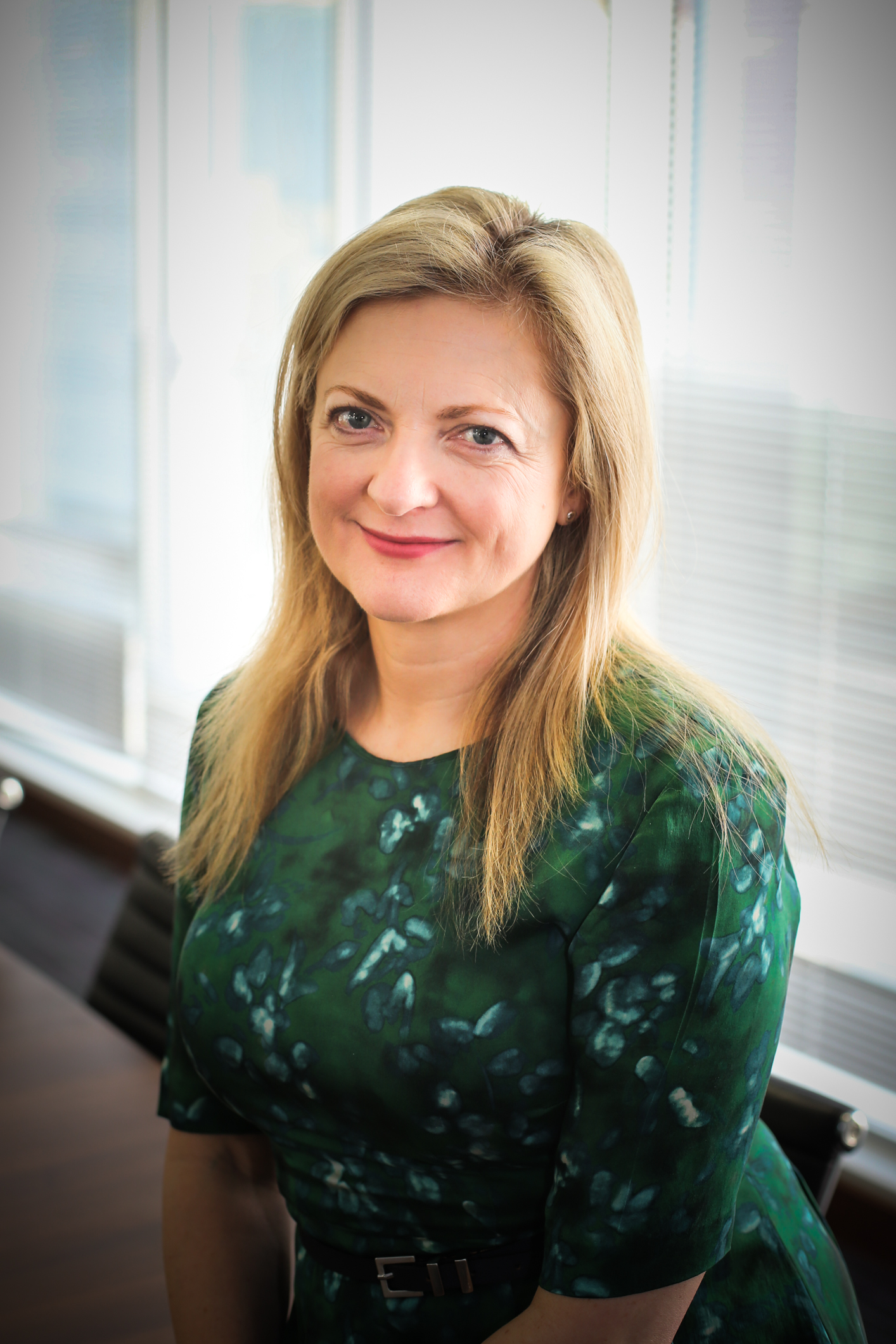 'The Menopause Is For Life – Not Just Menopause Awareness Day'
Helen Normoyle considers how organisations can build on the momentum created by World Menopause Day to break down taboos and encourage open conversation around menopause in the workplace.
On Monday last week, the world celebrated World Menopause Day; a day that kickstarted a month of events and which is obviously very close to my heart.
It was a moment to raise awareness of the challenges currently facing mid-life women and also to celebrate the progress that's being made in making those who are experiencing it more visible and the issues around it part of a wider conversation.
And we are doing okay (ish). On the plus side, barely a week goes by without another UK business stepping up to the plate, accepting the importance of looking after its menopausal workforce.
ASOS is a case in point – it's heartening to read that staff at the fashion giant will now be able to work flexibly and take time off at short notice while going through menopause.
Timpson is another forward-thinking company, receiving high praise this week for offering to pay for hormone replacement therapy (HRT) prescriptions for staff going through menopause.
Across the country, there are many other organisations 'doing their bit' at a national or local level. I've also been cheered by the companies inviting us in to talk to their teams about demystifying the menopause and how to move forward together.
Yet while all of this is good – it still isn't nearly enough.
A day dedicated to all things menopausal- and a month to raise awareness – is clearly a great thing but the reality remains that menopause is a day-to-day experience for women up and down the country (it's estimated 15.5 m women across the UK in some stage of the menopause transition) – and every day a new group of women will embark on the menopause transition.
According to recent research, we carried out with Britain Thinks, almost half of the public believe the menopause remains a taboo topic in the UK (rising to over 70% of menopausal women). Too many people still don't talk about it and women suffer the physical, emotional and mental health consequences as a result. This impacts all aspects of a woman's quality of life – home, social, sex, and work.
And it's can really hit those in the workplace hard. The same research showed that some 67% of women believe it could impact their careers, 77% their performance at work.
And research by the Griffiths, MacLennan, and Hassard of the University of Nottingham showed that over half of the women interviewed in their research admitted they didn't talk to their line manager about the often debilitating symptoms they experience. (8 in 10 women experience symptoms of the menopause, the ones that most impact work include difficulty concentrating, forgetfulness, fatigue, depression, and loss of confidence)
Worse still, many women would consider holding themselves back from promotion, reducing their hours, and thinking about leaving their jobs because of the symptoms of menopause – rather than asking for help.
Research by Bupa and the CIPID has also shown that almost a million women in the UK have left their jobs as a result of menopausal symptoms. This is a staggering figure, especially given the organisational impact of this loss of talent and impacted productivity. It also clearly illustrates the need for workplaces to do more to support people in this stage of life.
So, while wholeheartedly applauding policies like those at ASOS and Timpson, we need more action from more organisations – and fast. As business leaders, we know that what gets measured gets managed. That's why we need to build on the great work that is being done on developing menopause policies and define what success looks like. While this may vary by organisation, thinking about absence/sickness levels, retention, engagement, representation at all levels in the organisation and the gender pay gap for women in their 40s, 50s and 60s are likely to be good areas to consider. This will help us not only understand the full extent of the challenge but also identify what we can do to help women – before they leave.
We also need to build on the momentum we're starting to see to make the menopause matter to everyone and not solely a problem for mid-life women. Everyone is affected by the menopause – our partners, our kids, our friends and other loved ones. We need to engage men and younger generations too.
From an industry POV, we need to be more progressive. If I see one more downbeat, grey-haired woman staring out of a rainy window, I swear I'll tear my own out (and it's blonde by the way). Bring on the inspirational, dynamic game-changers! We need to look at who's sitting in the top jobs and smash the stereotypes that continue to fan this outdated mid-life fire.
On the whole, I'm optimistic about the direction of travel. Having played my part in the world of advertising and marketing for many years, I know there's the creativity, energy and ingenuity in this country to drive this revolution and help women thrive and not just survive through the menopause and beyond.
Then, and only then, will we see real change.
This article was originally published in Creativebrief on 25th October 2021