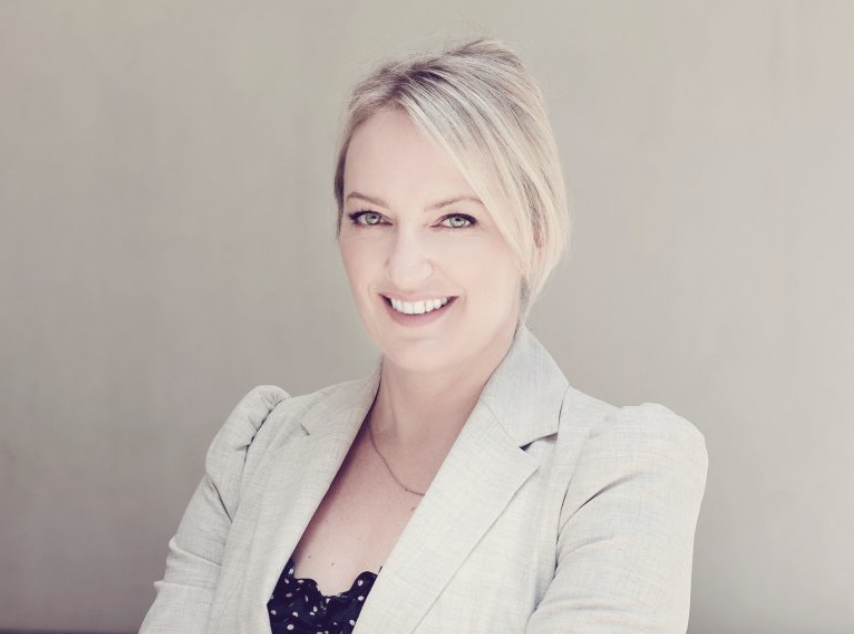 The role of autonomy and trust in the new world of work.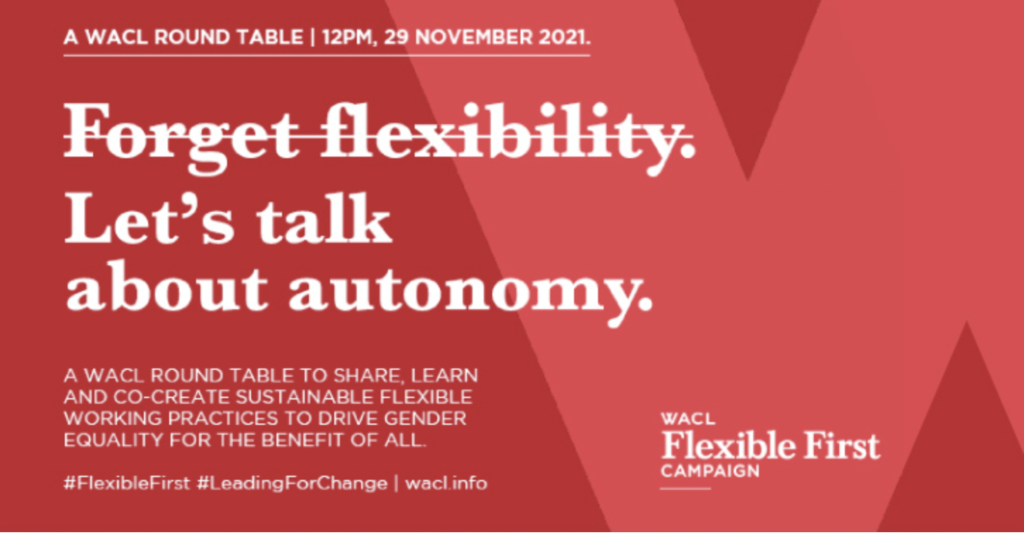 WACL #FlexibleFirst discussion underlined the importance of autonomy and trust in order to capitalise on this once in a generation opportunity to reshape the workplace.
WACL gathered a small group of senior HR and Diversity & Inclusion leaders from Media and Creative services to discuss the role of autonomy and trust in hybrid working practices. We explored the ideal level of autonomy and flexibility that works for the individual and the business. With the 'Great Resignation' now renamed 'The Great Re-think' to reflect the fundamental and non-negotiable shift in how employees want to work, we also explored the areas or organisational culture where we need to do better in order to attract and retain talent. Here are the key learnings and insights from the session.
Employees want autonomy not rigid rules
There are multiple different interpretations of flexibility since the first lockdown. For some organisations it means 'the ability to connect and get work done from anywhere', while for others it means "we'll let you work from home a couple of times a week." However, research shows that this is not exactly what employees mean when they say they want flexibility. They actually want autonomy – they want to be the primary decision maker of where and when they work. In a recent HBR study, 77% knowledge workers stated that they would prefer to work for a company that gives them the flexibility to work from anywhere and a staggering 60% said they would not work for a company that required them to come into the office five days a week.
"Creative services are notoriously intense working environments – it's our job as leaders to see this and acknowledge it. We need to role model behaviour that prevents burnout, not exacerbate it. That means downing tools and taking time out and encouraging our teams to do the same."

Flexible First roundtable participant
Employers need to show gratitude and recognise employees' value and contribution
We need to get better at visibly recognising employees' hard work and effort – wherever it comes from – even if those contributions might not be 'visible' to leaders. It's a business imperative for organisations to demonstrate they recognise the value of the work being done by their people working from home.
Preventing burnout
We still have this pervasive 'long-hours-equals-success' culture. If we have any chance of avoiding burnout we need better role models and guardrails in place. Leaders need to actively encourage employees to close the laptop, put down the phone and just stop.
Measure outcomes not hours
There are still too many instances of managers not trusting their people to deliver outputs and outcomes unless they're in the office. Underperformers will underperform whether they're in the office or whether they're at home – location makes no difference. That's why it's critical that managers and particularly junior managers who have less experience, understand this context.
Empathy is everything so we must train managers to be better leaders
There is not enough training for managers on how to lead and manage a hybrid team – particularly employees who might need extra support on navigating a remote and hybrid world. Challenges with managers not communicating well enough and frequently enough with their teams was a shared frustration in the group. In some instances, managers only talk to their team members when there is a problem or they want to micromanage. It's critical that managers are encouraged to create safe spaces for people to talk about their hopes and fears for example. Leadership is about nurturing as well as training and teaching. There was overwhelming agreement in the group that not enough managers and leaders in the making recognise that they are as only good as the team wants them to be and that leadership is about the ability to inspire, influence and enable teams to thrive.
Hire the right skills
Everyone was in agreement that we don't properly get to the heart of manager capabilities when interviewing and hiring. Strategy or stakeholder management tends to be the priority focus rather than indexing on critical leadership skills of empathy, active listening and the ability to inspire others and help employees find meaning at work. Unfortunately, there are too many examples where these skills are being dismissed as 'soft' skills when in fact they are critical life skills and employees need training in how to hire for them.
Overcoming legacy understanding of leadership is key to progression
The group explored some of the systemic, structural issues around patriarchy, capitalism and the gender pay gap. Building on the World Economic Forum's prediction that it will take 138 years to resolve the pandemic impact on marginalised groups, there were shared concerns on the reality of the size of the task at hand, the time scales and the promises being made on fixing the problem. An important enabler is to stop rewarding aggressive, authoritative, dictatorial leadership that is devoid of emotion or vulnerability. New styles of leadership will be critical to progress so we need to start redefining and arguably de-gender the skills and attributes that are valued in leadership. Diversity in leadership should also be talked about more – people have different backgrounds and have experienced different paths so we also need to recognise that leadership can show up in different ways such as measured, quiet and discreet. [Ed: check out Kate Water's oped in the business title I by IMD on this very subject]
We need to build equitable career paths
It was agreed we need to stop only rewarding and celebrating career paths that just involve the management of people. We need to show that focusing on the craft as an individual contributor is also encouraged and celebrated. There was a call to action to treat these two career paths in an equitable way and enable flexibility and cross over.
Managing client expectations is key
There was significant debate around reconciling the need or expectation to offer clients 24/7 support and new ways if working flexibly. Everyone recognised the challenge of managing this new dynamic in relation to client services which is counter to what clients expect. Do we need to communicate and manage client's expectations openly and more honestly?
Provide freedom within a framework
We're seeing that if you remove too much structure, employees struggle – particularly with self policing working hours. With the average working day increasing by 2 hours since the first pandemic, guardrails around ways of working in a hybrid world are critical.
Health and safety: address the down side to remote working
One of the biggest challenges recognised by everyone in the group is the mental health implications of working from home. This includes longer hours at the desk, feelings of isolation, lack of affordability such as high heating bills and extra desk equipment and importantly – lack of suitability of home environment for working. The group also called out leaders for not appreciating that the 'Great Resignation' might only represent one demographic and lifestyle – there are many people keen to return to the way things were and the safe haven of the office. This is why it's so important to have clear and easily understood flexible working principles and policies that provide safety guardrails.
Recognise the impact of hybrid working on graduates and younger generations
Leaders should be mindful of what attracts talent to the creative services industry – lively and fun culture – however that has been stripped away in part since the first lockdown. Leaders have a bigger job in bringing people together and ensuring new employees are getting the guidance and exposure to different people that they need. Also, it is recognised that younger generations are keen to come back to the office so they can form those connections. The implications of that need on who is in the office and not needs to be addressed so it does not adversely impact older workers and working parents who are less able or want to come to the office.
"New leadership models and how we train the next generation of managers and leaders is critical to creating an equitable working environment where everyone can thrive – regardless of their circumstances."

Jenny Varley
Autonomy and trust is vital to harnessing this once in a generation opportunity
The consensus is that employees value different levels of guidance and support depending on role and level, when it comes to identifying the best working way of working. More importantly however, it was recognised that new leadership models and how we train the next generation of managers and leaders is critical to creating an equitable working environment where everyone can thrive – regardless of their circumstances.
The conversation has only just started. We'll be back soon with our next roundtable focusing on some of these themes. Stay tuned to find out more on timings and content.
HOW TO EMBRACE THE POWER OF FLEXIBLE WORKING:
Case studies from across the industry
Smart working – case study (media sector)
One organisation launched their Smart Working principles and practice in 2021 which is built exploring the value exchange between the business, the team and the individual's needs. In practice, this means each team member has a conversation with their manager to determine what works for them and the team, but also what the role requires. Smart Working workshops were rolled out to guide managers on how to have conversations that focused on how to do the role, not the number of hours.
Smart working – case study (creative services)
One organisation introduced the 3/2 model after the first lockdown with employees being invited to start thinking about what hybrid working means for them – with the guide of committing to coming into the office 2 days a week. They took a very mindful approach to language used around hybrid working practises. Extensive training was provided to managers on managing conversations and exploring ways of working as a team. For example, consider a suitable 'anchor' that works for everyone in the team to come together at the office. These guardrails were welcomed by managers and teams as it put decision making back in the hands of the teams within a clear framework.
Smart working – case study (creative services)
One organisation had introduced 'Core Hours' before the first lockdown – a foundation that proved critical to the success of remote and hybrid working practises. The organising principle is that employees commit to working 10am and 4pm and can flex the rest. This enables people to juggle commitments outside of work such as school pick ups/drop offs or hobbies or passion projects.
Smart working – case study (media)
One organisation's ambition is for 50% of the workforce to work remotely by 2030. Employees can opt to go permanently remote or hybrid and those decisions are made as a team. This builds on the existing culture pre-pandemic that was very flexible anyway – a key measurable driver in their talent attraction and retention success. Better manager guidance around flexible working conversations has been added since the first lockdown, ensuring teams are exploring what makes sense for the role as well as the individual. Leaders are also actively encouraged to be mindful of the culture they are building for the new generation of employees coming into the organisation and are expected to act as role models in all aspects of flexible working.
Smart working – case study (industry association)
This organisation benefited from high levels of autonomy already in place before the pandemic. Remote working has enabled them to hire talent from anywhere in the UK as they recognise that the work to be done can be done just as well from home. They also recognise that the younger employees benefit from more structure and guidance on managing ways of working  – but not for lack of trust  – it's more about creating opportunities to learn from those more experienced than them. 
This article was originally published in Creativebrief on 14th February 2022