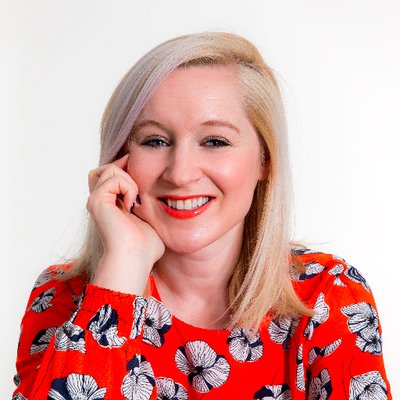 Too emotional to lead, too cold to care… Everyone has a role to play in calling out the stereotypes and sexism still facing female leaders.
'Leaving to spend more time with her young family.' We might be on the cusp of a once in a generation opportunity to revolutionise the workplace for the better, yet this throw-away line in the trade press underlines that women in leadership exist in a state of constant contradiction. For regardless of whether childfree, or navigating caring responsibilities; when it comes to leadership we still define women by what society still believes they cannot do.
The man who replaced the 'void' the writer noted that this senior leader had left; was described as 'visionary'. While this may well be true; the notion that spending time with your family requires leaving your job; not so visionary perhaps?
I write this with no judgement, as there are a myriad of examples of when the choice to step away when a job isn't working can set fire to your purpose. Yet these narratives must be challenged, because the stories we tell ourselves and each other about what women can achieve in the workplace; can both set us free or suffocate our diverse and dynamic ambitions.
Changing the narrative
'Out for herself', 'too cold', 'too emotional' 'difficult' these are just some of the stereotypes I've regularly heard about women in leadership positions. If a woman leaves little more than a 'void' or a space to fill; it stands to reason that it is easy to diminish her to little more than a stereotype in the media; an 'AK-47' or a 'glamour puss' rather than a multifaceted human being.
The truth is that in spite of all those girl boss hashtags, the narrative surrounding women in leadership often remains profoundly toxic, one dimensional and lacking substance. Women in leadership face a double bind; for the unforgiving nature of being 'a first' is that you must also become a proof point in an organisation for all women.
For that first pioneering generation of women leaders the notion of 'bringing your whole self to work' was far from the reality. From motherhood to menopause these women succeeded despite the barriers they faced and the parts of themselves they had to mask in order to succeed. As journalists we painted men in leadership positions in glorious technicolour; but the shorthand for women in leadership was all too often a stereotype or a snipe. 'Having it All '; a three word short-hand to the double standards at play.
Women occupy few seats at the table. The 2022 Sex and Power Index, compiled by the Fawcett Society, a charity campaigning for women's rights, showed equality is still 'decades off'. Women account for just 8% of FTSE 100 CEOs, none of whom is a woman of colour.
Yet these female leaders have remained committed to removing the barriers and bias they faced for the next generation of female leaders. From flexible working, to advocating for pioneering policies to support women through the menopause; they show us what true leadership looks like.
Stop defining women by what they cannot do
Fast forward to the present day and while business has adopted the language of inclusivity and 'bringing your whole self to work' it is painfully clear that in leadership and life we still hold women to different standards. A disparity which needs to be called out..
When Molly-Mae Hague, the creative director of PrettyLittleThing, faced a backlash for her comments on Steven Bartlett, CEO of Social Chain's podcast; Bartlett called out the double standard. As he wrote: "If I Interview a man, he can brag about money, take full credit for his success and talk about his cars? If I interview a successful woman, she's got to tip toe around her success and watch her words?"
Regardless of your opinion on Hague's comments; Bartlett's instant authentic reaction underlines the difference between real leadership and thought leadership. If we really want to bridge the gender divide in leadership male leaders must step up and speak up in the face of this gender bias, wherever they find it. As an industry we must consistently recognise that innovation is just as much about diversifying leadership as it is embracing the opportunities of the metaverse.
The feedback furnace
Stereotypes matter because they stop people from achieving their full potential. 'Unmoldable','abrasive', 'too conversational', 'too likeable', 'not polished enough'; this is just a handful of the feedback shared with me by senior women across the industry in the midst of 'the great resignation' interview whirlwind. Feedback, that by the very nature of the clock of silence surrounding interviews, all too often remains unsaid or unchallenged.
Constructive feedback is a gift. Yet we also need to recognise that bias-laden feedback is part of the root cause of the collective crisis of confidence which threatens to suffocate female leaders when we need them to level up most. Late last year I asked women on Twitter to share with me negative feedback they had received. I was deluged with so many responses; in all truth I didn't know where to put them.
From the marketing leader who had been handed a screwed up piece of paper after speaking at a conference with the scrawled feedback 'you aren't corporate enough', to the account manager who was berated for the fact she could not ski; the stories came thick and fast. It was painfully clear that far from focusing on 'curing' female leaders suffering from 'imposter syndrome' we need to address and challenge the cumulative and draining deluge of bias-laden feedback.
So at the precipice of this once in a generation reset moment for leadership I urge you to turn the page on a new, honest and open era for women in leadership. To turn this sentence into a furnace and set fire to all and any of the damaging and distracting feedback you may have received in your own career. To not let it hold you back, but commit to calling it out everywhere and every single time you encounter it. To resist that omnipresent pressure to self edit, to tip-toe around the issue for fear of offence and instead call it what it is: sexism which belongs to a bygone era.