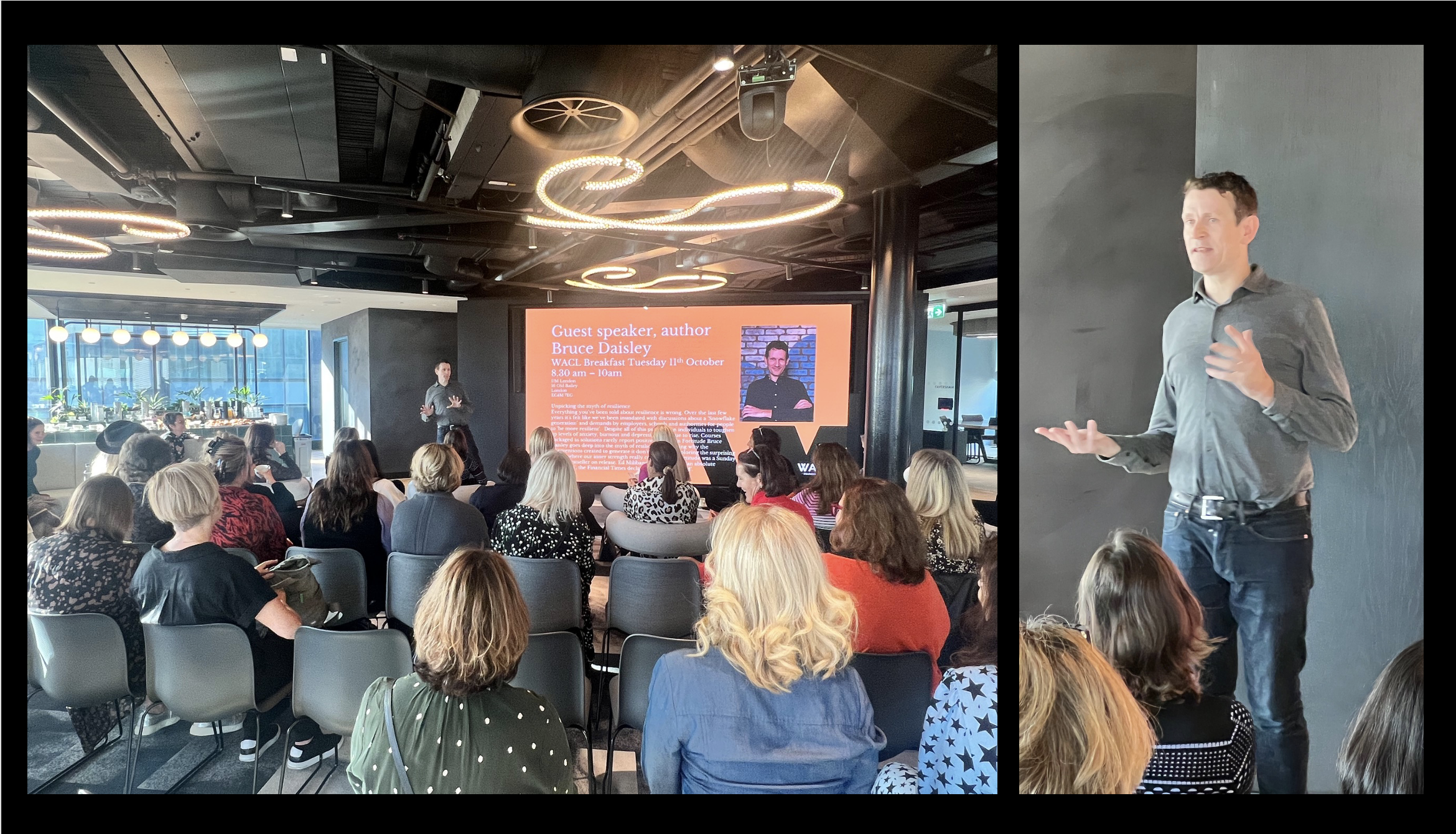 WACL Members' breakfast, October 11th
Finding Fortitude with Bruce Daisley
We had the pleasure of hearing from author, podcast and workplace culture expert Bruce Daisley, who presented his new book Fortitude, which immediately became a Sunday Times Bestseller on release.
Bruce has spent his career working in media and technology companies like Twitter, YouTube, Google and others. In his new book, he disproves the myth that only extraordinary people are successful, shows how to achieve a sense of control through simple mind exercises, and, above all, demonstrates how we can draw on those around us to empower ourselves and build our inner-strength.
For Bruce, resilience comes from the support of those around us and is best considered a team sport: "it's a strength we draw from each other". He shared his insights while offering practical approaches to build resilience in all directions.
On creating togetherness when in the office, Bruce stated that we should refer to "compulsory" days in the office as "collaborative" – having parameters is important but there needs to be freedom defined within those parameters. There is still a real value in the role an office and being in-person plays, but your communication skills and framing connection between teams will encourage more collaborative and dynamic environments. We've implemented this immediately at DCM, adjusting our language for our "collaborative" office days on Tuesdays and Thursdays.
Bruce also pointed out that the merest element of control such as mindfulness and attention to our breath can give us space to breathe and feel control, which can be transformational when everything can feel overwhelming. This is something else that has resonated and I'm definitely making an effort to put into practise for myself and my team, as collectively sharing what's working well for us as individuals is vital.
The session was kindly hosted by Rachel Forde at UM's office, with breakfast sponsored by Digital Cinema Media.