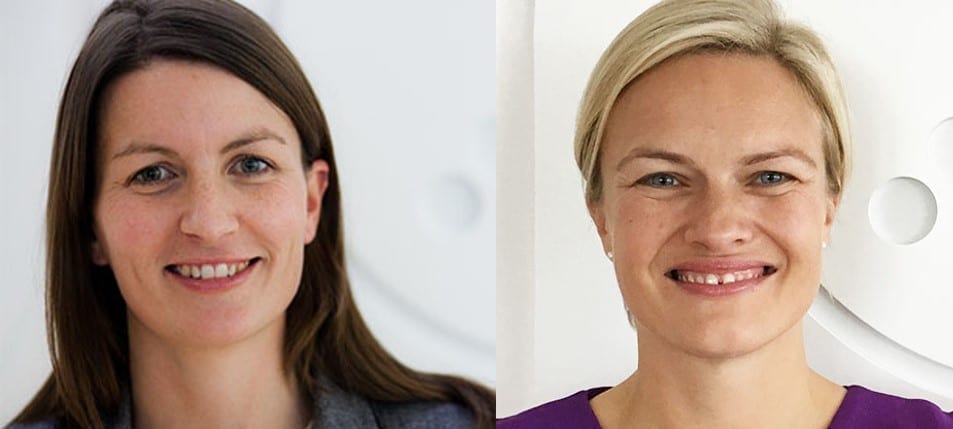 For our next WACL NED Talk, we are excited to investigate the opportunities in Digital and New Media startups. You will probably have read about the need to have more women in Start Ups and Digital companies.
Working in the advertising and communications industry, we have relevant experience with digital marketing which will add real value to the boards of Digital Companies and Start Ups. This is a growing industry with companies large and small and an increasing number of roles in the UK.
We will be joined by two leading expert women in the digital industry- Clare Johnson and Agnes Greaves from The Up Group. The Up Group has over a decade of expertise in building outstanding leadership teams across the digital landscape and works with the world's most innovative companies.
The lunch event will be on the 22nd March 2017 between 12:15 and 14:00 and hosted by Lindsay Pattison at Maxus 14-18 Finsbury Square, London EC2A 2AH (closest Tube station is Moorgate).
A light lunch will be provided
This is a members-only event and free of charge, capacity for the room is 20 people so please let Francesca know soonest on [email protected]  if you would like us to reserve you a seat.
Speaker Biographies
Clare Johnson
Founder and Co-CEO , The Up Group
Clare is one of Europe's most seasoned talent advisors in digital, and has helped to build the senior management teams and Boards of many of Europe's most disruptive and transformational businesses.
Clare has an extensive global network and founded the Digital Masters series of events, regularly bringing together Europe's most exciting investors, entrepreneurs as well as senior executives from high-growth start-ups through to listed global corporates.
Having self-funded and grown The Up Group from the ground up, Clare has been recognised as one of Tech City Insider's "100 Most Influential People in Tech" and was presented the Athena Award at the 2015 NatWest everywoman Awards for female entrepreneurs. She has also appeared in Management Today's influential "35 Women under 35", as well as listed on startup.co.uk's "Young Guns Class of 2012".
Clare is an Advisor/Venture Partner at two VC funds: LocalGlobe and Keen Venture Partners, and a member of Neelie Kroes' "Circle of Influencers", which advises the Dutch government on the digital economy.
Prior to founding The Up Group, Clare was a Management Consultant for Detica, an international technology consultancy, as well as being co-Managing Director of an executive search firm. She graduated with a First Class Honours degree in Management Sciences from The University of Warwick.
Agnes Greaves
Managing Director, The Up Group
Agnes focuses on Board and Senior Management appointments and advises both established market leaders and private equity-backed clients on optimal organisational design and how to attract and retain high-impact and transformative leaders. Agnes has an extensive global network in the Consumer Digital space and is passionate about helping companies think differently about how they approach their talent needs, ensuring leadership are well equipped for the constantly evolving needs of their given market.
Agnes has significant executive search experience, and was most recently a senior member of the global Consumer team at Russell Reynolds Associates, focusing on Consumer Goods and Digital. Prior to Russell Reynolds, Agnes co-ran a boutique firm, focusing on commercial high flyers in the consumer and technology sectors. As part of this, Agnes worked onsite with eBay running their managed service recruitment for two years.
In the early stages of her career, Agnes worked at the research and analysis consultancy, FreshMinds, as Head of Business Development and began her career by setting up the contract recruitment function for the German and Scandinavian markets for a global selection firm. Agnes graduated with a BA in History from Oxford University and speaks Danish and German fluently.
Key insights from this session
The importance of a really good Chairman who can support you in and out of the board room especially in your first year.
The importance of continuous networking with SHREK head hunters and PE Accelerators
Excellent insights about the way the digital world works and how to approach it
Networking is key – give to get Identify your sector or specialism Identify whether VC, PE or PLC is your preferred centre of gravity & recognise the differences
To explore private equity as a route into boards.
The value of having experience in transformation within disrupted industries. 2. how the world off VC and PE is evolving.
The importance of networking, that there are indications that the market is changing and becoming more flexible, the proliferation of events where aspiring NEDs can meet VC/PE contacts
Lots in my experience and skill set that is desirable to PE & VC in particular business transformation and I'm not making enough of that.
Very dynamic area that marketers / advertising/ strategy types can add value to. But requires a difference type of networking re start up events and confidence to ask probing questions in order to be clear where you can add value.
Market has changed a lot recently so worth having another go a contacting VC / PE contacts
Start-ups are now about profitable growth not just top line growth. We can add value as we have corporate experience and profitable growth is what they are about.
PE's buy company to transform them. Some are quite large ventures and they need heavy weights ( like us) as NEDs that have experience of transformational projects on their investments
PE companies are now more receptive to meeting talent and include them in their eco system. Some even have a person responsible for talent. We need to contact that person everywhere they exist
Some look for talent for advisory board for a specific challenge. . Good to add value to them and their eco system ( be a speaker for one of their events) that way so to get noticed