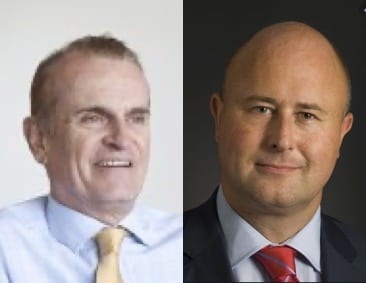 What does a good Chairman look like? How do you recognise one when you meet one and importantly, how do you recognise a bad one? And what, exactly, does a plc chairman actually do?
It may seem like a daft question, but in our celebrity culture of Dragons' Den, The X Factor and Britain's Got Talent, it can seem that there is space in the nation's boardrooms for only one star performer: the chief executive. Theirs is the kudos of ultimate responsibility, the biggest pay cheque and the lion's share of the glory, balanced somewhat by the spectre of dismissal if things go really pear-shaped. The role has it all: power, money, risk, excitement and all the glitter of the limelight if things go well – including a passport to bigger and better things!
The Chairman's role, by contrast, is less obvious and much less well understood. The task of running the Board rather than running the company can appear limited and process-heavy, a lot of dull admin to be tackled while the CEO has all the fun. But there is much more to it than that: a good Chairman is at least as important for the long-term prosperity of a business as a good CEO, and often harder to find. While the CEO may run the company, the Chairman runs the Board.
In our final WACL NED lunch for 2017 we will have the pleasure of spending time discussing this topic with two extremely well informed individuals –  Dominic Schofield from Korn Ferry Whitehead Mann and Neil England, Chairman at Blackrock Emerging Europe plc, and former Chairman of Silverstone.
Key insights from this session
You might not spot them immediately!
Post 2007 the role gained in importance – with the agenda ballooning – accountability increased for the person in the hot seat
A good Chairman combines being a mentor, high level conductor, galvaniser for change when necessary, Shock absorber, ambassador – and like the conductor of an orchestra – works to bring people in
• Things to look out for:
How does the individual command respect/gain respect? – not just through gravitas
Understand their history – talk to other execs – what are they really like
How do they conduct themselves in such a way to gain respect?
How much bandwidth do they have? (to deal with potential activist investors, profit warnings, cyber-attacks etc – good chairman keep a little bit of bandwidth. That means ideally not more than 2 Chairmanships and perhaps 1 NED – not more)
How do they conduct themselves in a crisis?
Emotional intelligence. They may not be the most charismatic but having sufficient EQ to work people out and deal with people and be approachable is important.
Seek out others who have served on boards with them for their experience
Some of the best Chairman spend time with new non execs and own their induction, talk regularly with new non execs and put them at ease by saying there is no such thing as a silly question
Are they a Sounding board?
Are they Approachable?
Are they Strategically Sound?
With today's Agenda ballooning, and often messy/difficult decisions to be made, it is important that the Chairman guides the board through a strategic process.
Clarity of destination, purpose and strategy
Are they staying current with the issues?
Up to speed with sectors know best (eg City investment sentiment)
Must understand the sentiment and key trends to prepare effectively to explain rationale and actions for example in working with Remuneration Chair to Key Institutional Investors
Are they close but not too close?
For example would not want to have CEO have power of veto in the NED selection process
'I support you until I don't'
Need to be able to take a touch decision
Reputation is on the line
Are they a Diverse Role Model
Ideally is enthused in meetings with workforce and business leaders alike
Clearly relishes the role
Appeals to broad demographic and millennials
Do they have the will to help other people be successful?
Succession Plan
• What to watch out for?
Over engagement in the business
Under engaged – does not go around to get to know the business
A certain grandness/grandeur
Significant board failures in the 2000s due to crony, clubby approach
Difficult to spot if going wrong
• Qualities that make a good Chairman
Overall they make the board function and get the best out of the non execs.
1. Construct of the Board
Ideally they will run a session to determine the kind of board we want in the future – focusing on the skill sets required to aid the process of governing the Company. Recognise the need to stand back vs just pragmatically replicating people who are leaving to ensure diversity of experience. If we don't understand it as a board – how will shareholders be able to explain it to investors?
2. Meet with top Shareholders
A good chair will visit the top 5 shareholders (not with the CEO) to meet them personally. A good question to ask the Chairman is when did you last see the top 5 shareholders?
3. Clarity of Destination
A good Chair will ask the question where are we going and what does good look like? (eg from financial perspective, geographic expansion, NPD, commitment to diversity, attitude to risk etc) Strategy follows. Set objectives and LT plan. Make sure strategic plan fits. Nothing should go to the board if it does not fit with the 3 year plan. Board should be signed up to the 3 year plan.
4. Do not allow CEO to see the board as a hurdle
Some CEOs see boards as a hurdle. Reticence to come to the board when fearing their views. Not certain what they want to do. A good Chair will work with the CEO – so they do not come to the board just for a tick in the box. They don't allow the CEO to see the board as a hurdle. They smooth the track.
5. Separate Short Term plans and Remuneration of the board
6. Regular communication between meetings
A good Chair will speak/email at least 1-2 fortnight between meetings. Keep NEDS in the loop and with CEO
7. Mentor CEO
8. Governance – Board Papers
Ensure board reads board papers and periodically check with non-execs what they think of the board papers. Respect is to read it. Do not put information in the report if not useful – it's about focus. Do not put in too much info. Make exec give you an exec summary – key points only. Structure to be provided by Chairman – platform for board meeting. Roughly an hour annually to review the board pack to ensure it remains useful
9. Governance – Discipline
Maintain a modicum of discipline in the room. Not authoritarian but ensure topics getting right share of time. Time everything – to ensure you spend the right amount of time on the most important topics. Ensure balanced input – go round the room – some people do not naturally contribute unless asked. Others are permanently on 'transmit'.
Don't be slow – do not page turn/walk through each line item. Go straight to the discussion. Assume all have pre-read the board papers.
10. Proactively visits business sites and meets with business associates & leaders
As a guide – 6 days year – 1 day every 2 months – to visit a site or other location of interest in the business, meet with Directors of the business within a company.
Ensure cascade of Board focus areas to business
Great questions to ask Chairs:
When is the last time you met with the top 5 shareholders?
Where is the company going? Can you articulate the company journey?
How much time do you spend on strategy?
How do you mentor the executive leaders in the business?
What do you do to ensure you have a good internal awareness of the business?
What is the culture of the business?
Are you happy with the state of affairs?
How do you cascade the board decisions across the business?
What missing from the board
Top 2 things you would change?
Who owns my induction?
How do you ensure Board Effectiveness? – ask to meet with Board effectiveness lead/team to learn what is/isn't working
What was the most recent/last crisis you have dealt with over the last x years?
Speaker Biographies
Dominic Schofield
Dominic is a Senior Client Partner in Korn Ferry's Board & CEO Services Practice and works across the industrial, retail, FMCG, technology and financial services sectors and specialises in the appointment of Executive and Non-Executive Director positions alike. Prior to joining Korn Ferry five years ago, he served as a consultant with another major international firm, focusing on boardroom and industrial appointments and before that Dominic worked for a leading British political party as a senior aide to the then party leader and deputy head of research and policy – additionally serving as an advisor to the Home Secretary (Interior Minister) in the British Government between 1995 and 1997.
Earlier in his career, Dominic lived and worked in Russia where he was a journalist for a number of publications and media outlets. He has also lived in Kazakhstan and the Middle East and, not surprisingly, is fluent in Russian (he also speaks Italian, Spanish and Arabic too!)
Neil England
Neil started his career in a very WACL-like way – as a marketing and advertising executive at Mars plc – rising to become Vice President of Mars CIS, responsible for all Mars' commercial operations across the CIS, including the Russian Federation. Neil held a series of positions in the manufacturing and sales divisions of Mars Confectionery (UK), latterly as the subsidiary's Sales Director, then becoming Marketing Director for the Mars drinks group and Global Vending Director. He moved on to be Group Commercial Director of Gallaher Group PLC and served as Chairman of Gallaher's Ukrainian business, involved in mergers and acquisitions work in Russia and Eastern Europe.
Neil has been a Non-Executive Director of ITE Group Plc since March 18, 2008 and served as a Non-Executive Director and Senior Independent Director of Wincanton plc until 2012. Neil is currently Chairman at Blackrock Emerging Europe plc and was most recently Chairman of Silverstone Holdings Limited and continues to act as Chairman and investor in a number of private equity backed businesses.
Following our normal format I know that Dominic and Neil will both bring their years of experience and engaging personalities to share with us all. As usual, Chatham House rules will apply, and please come ready with your most incisive questions for them both – after all, having spent so much time in looking for our NED appointments our first choice, significantly influenced by the Chairman, will play an instrumental part in shaping our NED experiences and careers moving forwards.