WACL NED Talk – "If I Could Tell You One (NED) Thing"
February 6 @ 12:15 pm

-

1:30 pm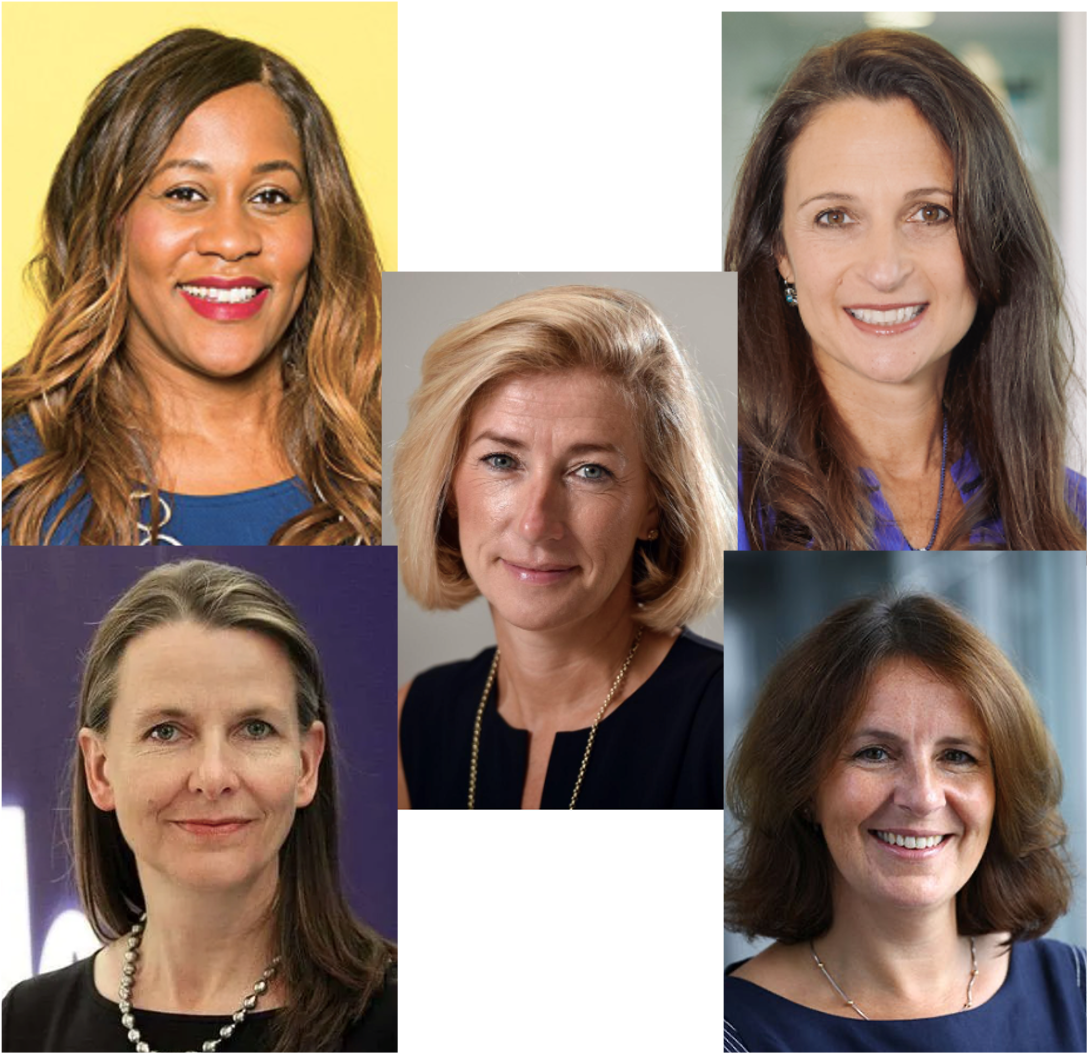 Whether you are interested in listed, unlisted or not for profit organisations, there is nothing more valuable than hearing some top tips from experienced and successful NEDs to help you develop a strong action plan to land the right NED role for you. 
We are extremely fortunate to have many WACL members in the Club who are highly accomplished NEDS with a wide breadth of experience across many different boards.   
At this ever-popular 'If I could tell you one thing..' session, a panel of our expert fellow WACLers will provide hands-on practical advice on what you need to consider on your journey to a NED appointment, helping you optimise every step to success. 
Our speakers are Karen Blackett, Andria Vidler, Sara Bennison, Amanda Rendle and Debbie Klein. They will join us to share their advice and experiences to help you unlock that first NED role, bringing to life each of the key stepping-stones, along with helpful hints on how to approach them.
You can find their biographies below
This event will be held on Monday, 6th February 2023 from 12.15 until 1:30 pm via video conference.  This is a WACL members-only session and is free of charge.  
Please email Francesca on fecsery@gmail.com  if would like to attend so that we can send you the dial in details.
Speaker Biographies:
Karen Blackett
UK Country Manager, WPP + Chairwoman, UK+ Ireland, MediaCom
Karen began her career in 1993 at CIA MediaNetwork working across a range of direct response accounts, which included NatWest, Time Life, Barclaycard and Prudential. Karen continued her career by joining Zenith Media in 1995 as a Senior Planner/Buyer working on the prestigious BT account. Karen was then head-hunted by The Media Business Group. In October 1999 Karen was promoted to the Board of Directors of the newly merged MediaCom and Media Business Board. In January 2000 Karen featured in Campaign's 'Face to Watch' article. Karen has worked across a range of clients at MediaCom ranging from Warner Films to Audi and the Metropolitan Police. In January 2003, Karen moved from the account handling role that she had held for so long to become the Marketing Director of MediaCom. In 2003 and 2005 Karen was voted by Management Today as one of 35 Most Powerful Women Under 35 in the UK. In 2008, Karen became MediaCom's Chief Operations Director for EMEA. After 3 years strengthening the EMEA network, during which time MediaCom moved from the 5th to 3rd largest EMEA network media agency, Karen was promoted to CEO of the UK Office in January 2011, running over £1.4bn of media billings and over 900 people. MediaCom UK is the largest media agency in the UK with arrange of high profile clients and offices in London, Manchester, Birmingham, Leeds, Edinburgh and Dublin. In January 2018, Karen was promoted to be WPP's first Country Manager for the UK, WPP's second largest market. Karen has been profiled in Media Guardian, The Evening Standard, The Independent on Sunday, The Sunday Times Business section – Andrew Davidson interview, Company Magazine and The Independent and writes a regular column for The Telegraph Wonder Women. Karen has featured in the 2008 ,2010, 2013 &amp 2014 Power List as one of Britain's 100 most influential black people. Most recently, Karen has spoken at the House of Commons, Black Women Mean Business event and at the Voice of Women event as part of the organisation's women as agents of social change programme, Management Today Inspiring Women conference as well as winning the WIM's Outstanding Contribution to Marketing Award in 2013. Karen was also one of the finalists in the Veuve Cliquot Business Woman awards 2014 and in June 2014 received an OBE in the Queen's Birthday honours for services to Media &amp Communications. In 2012, Karen launched an Apprenticeship Scheme for 18-24 year olds at MediaCom, working with Tim Campbell, MBE and The National Apprenticeship Service. This is helping to fulfil a personal lifelong passion to find, discover and mentor talent from all backgrounds and classes in order for them to get a foot in the door of The Advertising Industry. The Apprenticeship scheme is the first scheme for any media agency in the UK, working with Outsource Training and leading to an NVQ in Marketing. Karen has also hosted two House of Lords Peers at MediaCom HQ to teach them about the scheme and meet her first ten successful apprentices.
Andria Vidler
CEO, EMEA, TAG
Andria Vidler joined Tag, the global leader in marketing production, as EMEA CEO in January 2020. Working with global businesses and agencies Tag helps brands standout and sell more, by amplifying content, reducing complexity and optimising effectiveness.
Andria spent the previous six years as CEO of Centaur Media PLC, which she transformed into a business intelligence, data and event group primarily focused on the legal and marketing sectors.
Prior to Centaur, Andria spent four years as CEO for EMI Music UK & Ireland and has held senior roles at Bauer Media and at the BBC. She is a non-executive for Gamesys PLC where she Chairs the ESG committee, is a Trustee for the Media Trust and previously served as a Trustee for the Roundhouse from 2010-2016 and as Chairman of the Marketing Group of Great Britain in 2014/15.
Sara Bennison
Sara is the outgoing Chief Product & Marketing Officer for Nationwide Building Society having previously been the Chief Marketing Officer for Barclays Personal & Corporate Bank globally.  These roles followed 18 years working in advertising agencies in the UK and Asia.  She has been a Non Executive Director of the Lawn Tennis Association since 2018 and chairs their Remuneration Committee. She also sits on the Committee of Management for the Wimbledon Championships.
Amanda Rendle
Portfolio NED
Tesco Bank, Homeserve UK, TransUnion, Make My Money Matter
Amanda has a plural career combining non executive positions, advisory and mentoring. She is the ex Global Head of Marketing for Commercial Banking and Global Banking and Markets at HSBC. Since leaving HSBC she has been appointed as Non Executive Director to a range of businesses including Tesco Bank, Homeserve UK, TransUnion, The British Business Bank, Countrywide plc, The Royal Mint, Keep Britain Tidy to name but a few. She is also a Non Executive Director of the Government Communications Service and advises the Make My Money Matter Campaign. She has over 40 years of marketing experience in both Agencies and Clients across numerous sectors. Amanda was a member of the Task Force for Women's Enterprise, a government led body to encourage more women to start and grow their own businesses. Amanda lives in Wadhusrt in East Sussex (and loves it) with her husband John and occasionally her 3 daughters – when they come home!!!
Debbie Klein
Group Chief Marketing and Corporate Affairs Officer
Sky
Debbie joined Sky in 2018 as Group Chief Marketing and Corporate Affairs Officer, before later extending her remit to also include People.Debbie has responsibility for drawing together all strands of the Sky brand – consumer, corporate and employer. She leads corporate communications, public affairs, internal communications, the Bigger Picture program, and the human resources team – telling Sky's story to a breadth of stakeholders and our people across Europe. The combination of Debbie's roles allows her to put doing the right thing for our customers, community and people at the heart of what Sky does. Debbie oversaw the launch of Sky Zero, our commitment to go net zero carbon by 2030; introduced Sky Cares, our employee volunteering programme; and is driving Sky's progress towards being a more diverse and inclusive business. Prior to joining Sky, Debbie was Chief Executive Europe and Asia Pacific at The Engine Group, an integrated marketing services business where she has worked closely with Sky for 12 years. She held various leadership roles in her 20 years at the firm, including Head of Strategy. Earlier in her career she worked in Strategy and Insight at Saatchi & Saatchi and Nielsen. She is also a non-executive Director of Nationwide
Related Events