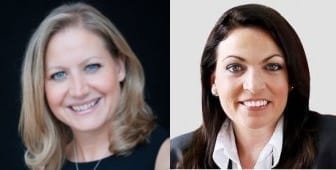 As WACLers, understanding the benefits that our experience can bring to Boards is crucial to our personal branding when looking for a NED role. We are therefore thrilled to announce that the theme of our first WACL NED Talk of the season will be:  'The value of having a Marketing NED on Boards' and the speakers will be our very own Roisin Donnelly and Jane Dowding from Zygos Partnership. This WACL NED Talk is lunchtime on Wednesday the 27th of September 2017 at 12:15 until 14:00 and will be hosted by our lovely Charlotte Oades in Coca-Cola's fabulous central London venue which is on 1a Wimpole Street London W1G 0EA ( closest Tube station would be Oxford Circus or Bond Street.
Key insights from this session
Identifying the right role for you
Growing understanding amongst Boards in UK that marketing discipline is key.
However, to secure NED roles, it is important for candidates to be able to contribute across the wider business agenda too with skills and experience such as finance, general management, remuneration etc. ('if you don't love strategy, P&L and Balance Sheet, a Board NED role might not be for you')
Many organisations have specialist advisory boards (eg digital) and these can also present interesting opportunities for specialist skills to be applied .
Diversity in the broadest sense – ie gender, ethnic and cognitive diversity – is making its way up the agenda at many boards, so demonstrating the ways in which your specific skills and experience can contribute to the diversity of a Board (in the broadest sense) is key. Think about this actively in choosing which opportunities to pursue.
As senior marketeers, the consumer and customer insights you bring are critical to any successful board. Also, the ability to understand future trends. ('The executive team is there to manage today's business; the Board is there to manage the future'). As are skills to measure effectiveness. Think about these skills and how they could fit with the requirements of a potential organization.
Digital understanding is also a real asset to boards – and marketers are very likely to already have relatively high level skills – don't undersell yourself in this area.
In identifying opportunites and being considered for the right ones, need to pursue three-pronged approach: advertisements; contacts in search firms (try to keep good open dialogues with 3 or 4 and speak to the researchers as well as the consultants); and your personal contacts and sponsors (eg Board members, CEOs, people you know who are connected with Board members of businesses you are interested in). Don't underestimate the power of a positive sponsor – it is not a level playing field in that sense. Sponsor can make all the difference.
Being effective in the selection process
Personal reputation is key – manage yourself impeccably through each process. Treat each opportunity like you would a professional pitch.
Lots of data held on you by search firms – eg notes of what others have said about you. Actively manage your reputation. Do not assume that if you haven't been called about an opportunity, you haven't been considered. The process for NEDs can be more discreet than for Exec searches.
Don't be fooled by 'just have a coffee with the chair' – every contact is an interview, so prepare accordingly.
Approach each live opportunity with a positive attitude – believe that you are the very best person for that role. In putting your CV together, tailor it to highlight specific things that are relevant to that particular sector/ market, and omit things that are not really relevant. Not uncommon to have different CV for each application.
Unwritten rule for NED roles – you are expected to have done your due diligence before attending interviews – and there is a presumption that if you attend , then unless there is anything exceptional and new that you discover, it is an unwritten rule that if the role is offered that there is a presumption that you have capacity, appetite and would accept.
New term "overboarding" – think critically about your capacity and ability to manage urgent calls on your time. Experience of many has been that the time commitment is usually significantly more than is set out in the brief – "Whatever it says in the brief, double it".
Referees very important – good search firm will never even put you forward without at least one market reference.
And finally…….WACL "If there was one thing you could tell us…."
RD: "Believe in Yourself. Take risks. Shut off the little voice. Walk in believing there is no-one better in the world to do this role."
JD: Actively manage your reputation. How you conduct yourself is key.
Speaker Biographies
Jane Dowding
Partner at Zygos Partnership
Jane Dowding began working with The Zygos Partnership in 2016 to focus on executive and non-executive board searches within the media, entertainment & consumer digital sectors.
Jane has over 20 years' experience in executive search. She was previously a partner at Russell Reynolds Associates where she worked for over ten years. She successfully built and co-led the global media, entertainment & digital practice and advised a range of clients from major global corporations to early stage businesses with a particular focus on digital transformation. She has a strong track record of identifying, assessing and recruiting board level business leaders of both creative and technology led consumer companies.
Earlier in her career, Jane also spent time working in TV production at FremantleMedia, and more recently has worked as an independent advisor within the executive search industry focused on quality delivery, innovation and partner development. Jane is a member of The Royal Television Society. She has a BA in English from Exeter University.
Roisin Donnelly
Portfolio Non-Executive Director
Roisin Donnelly had a successful career at P&G, most recently as CMO Northern Europe leading 72 brands in 6 countries with a marketing budget of £500 million. She is now a portfolio Non Executive Director on the boards of Just Eat plc and the privately owned Bourne Leisure. She is also on the board of the ASA (Advertising Standards Authority) , the IAB (Internet Advertising Bureau) and the digital advisory board of Coca Cola Europe.
Roisin is a past President of WACL, the Marketing Society and past Chair of Cosmetic Executive Women.