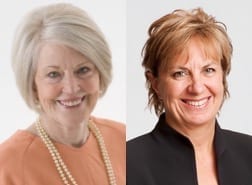 Our first NED event will be at lunch time and held on Monday 11th of November from 12:30 to 14:00 at Strutt & Parker, 13 Hill Street, London W1J 5LQ.
The Theme for this session will be "So why do you want to be a NED anyway? and our speakers will be Liz Nelson and Sharon Baylay.
Key insights from this session
Liz Nelson:
Started her NED career at a very different time when contacts / tap on the shoulder counted. Now – networking is key.
Value of the FT club (or its predecessor) for networking
The term 'marketing' is increasingly out of date. Best to refer to communications
Value of being an HR director as there are too few on boards (particularly compared to other countries)
Consider your clients as a place to start for potential NED roles
NEDS get involved in the strategy – rather than the operational management of a company. Its about 3 year projections rather than just today (Sharon built on this point later by mentioning that some boards are smaller today – 5 people only – which means you are still engaged in day to day management issues).
Don't be threatened by terminology – just ask the questions and learn
Look to build a portfolio – rule of thumb is one big NED, I moderate and 2 small (I can be charity)
Sharon Baylay:
Men collect acquaintances – whereas women are more reticent to come forward. Hence the power of networking….its never too late to start networking
Get yourself voted onto some key forums – eg Deloittes Forum at women
As per Liz's comment – start at 'home' with your own business environment approach CEO's of businesses you are in
Take up non exec positions while you are still employed if you can
Key qualities people are looking for in a NED include experience, gravitas and business acumen. You need to talk about your 'outcomes' rather than the detail of what you have done.
Boards tend to be hugely risk adverse
Make sure you can articulate what is relevant to them about your CV
Think about other boards that you have been involved in – eg audit boards – and include these in your resume
Be as prepared as you can be….research into the existing board make up is key
Key Insights:
Importance of governance –corporate governance is key. Being a trustee on a charity board is a good place to learn about importance of governance
Don't be hesitant about approaching your own client network or your boss about your desire to be a NED> .advantage is one of broader experience and contacts
Private equity – tend to look within their own network – 'the right person, at the right time with the right fit'. Need to break into their remit and become part of their cadre. PE also expect more and more time (2/4 days a week). Liz mentioned Stargate capital Trapezia as a VC (?) that only lends to women – suggesting that it is good to get involved in start ups.
Bear in mind the USA as another potential NED market.
Auditors are a great source of information
CV – needs to be re-written for a NED role. One suggestion to update it regularly and then use this is an opportunity to re-engage with a headhunter. Also invite headhunters to your Linked In page so they are aware of any career developments and to keep on their radar.
Contact headhunter every 6 months and change/ update CV
Recruitment companies – don't forget the importance of the researchers.
Other good sources – get to know the company secretary.
Overall a very long and time consuming process so never to early to start with the networking, research and CV – but in the long run so worth it!