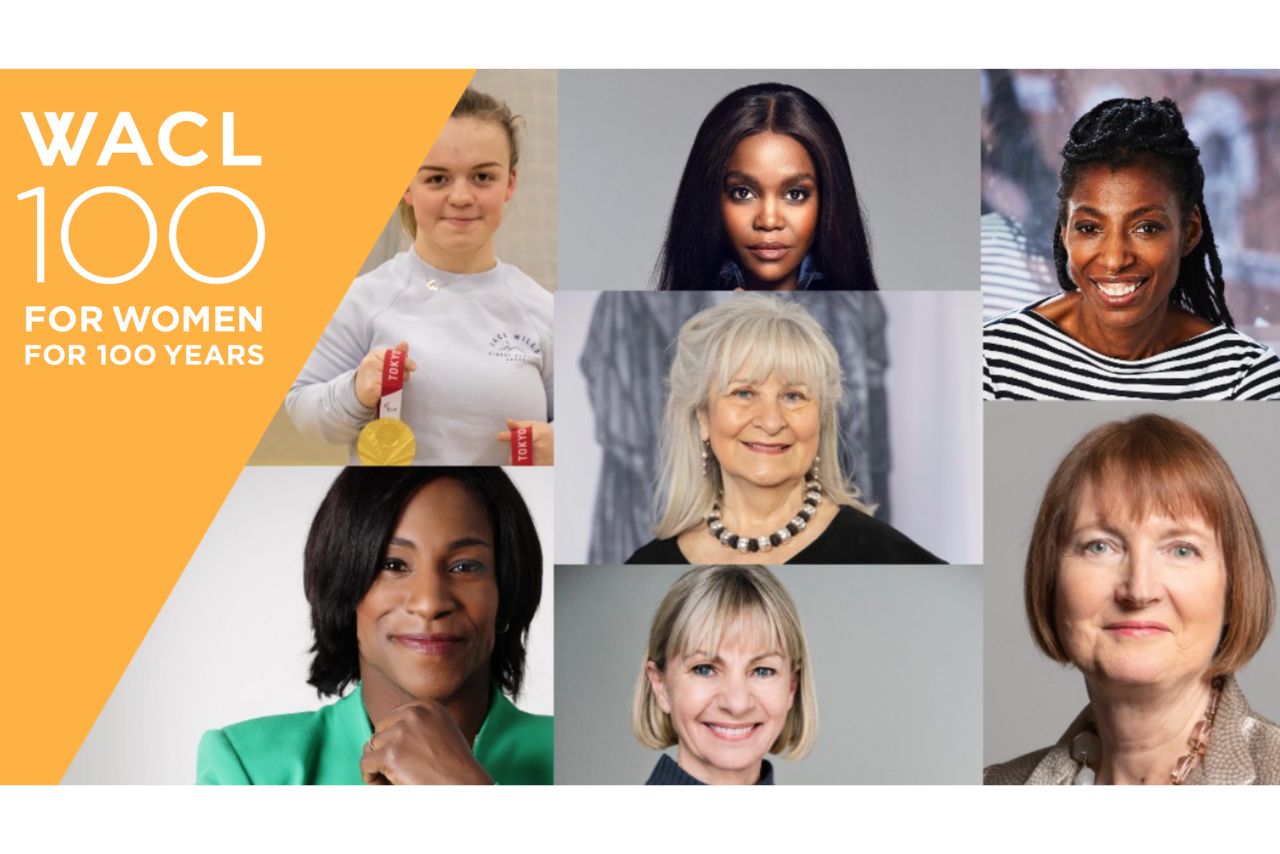 WACL wants half of industry CEOs to be women
WACL has introduced patrons and defined five areas for change in the communications industry.
WACL has marked its 100th birthday in 2023 by declaring its ambition for 50% of chief executives in the industry to be women.
To achieve this goal, WACL has introduced its first patrons, who will help spread the message to a wider community.
The patrons are: Oti Mabuse, former professional dancer on Strictly Come Dancing; Harriet Harman, MP for Camberwell and Peckham; Kate Mosse, writer and founder of Women's Prize for Fiction; Dame Sharon White, chairman of John Lewis Partnership; Maisie Summers-Newton, athlete and Paralympic champion; Maggie Alphonsi, former England rugby player and Rugby World Cup winner, and Baroness Helena Kennedy KC.
As part of WACL's commitment, the group is building data to benchmark the progress towards this 50% target and to determine how intersectionality impacts women's progress in the workplace.
An external ad campaign is also being planned, as well as a documentary looking at how far the industry has come.
Finally, WACL has developed five key areas of focus to drive gender equality:
Change the language of leadership: define the truly valuable leadership traits and hardwire that language into recruitment.
Promote for potential: understand how people of different genders move up the promotion ladder and introduce competence rather than achievement-based criteria, which are often gendered.
Flexible first: consider how flexible working helps to level out inequalities.
Be a woman's health hero: create workplaces that meet women's more complex health needs at different life stages.
Work like the world is watching: build workplace cultures where everyone can succeed, free of harassment, assault and prejudice; and represent all women more authentically and positively in the work that we create.
Rania Robinson, president of WACL and chief executive of and partner at Quiet Storm Advertising, said: "The 100th anniversary gives us all a renewed energy and focus for our efforts to move the dial in terms of the representation of all women, both in our industry and in the communications we create.
"We can do this by building a more inclusive work environment where women's goals, talents and choices are fully respected and supported. The result, we know, will be an enriched talent pool and more effective work."
This article was originally published in Campaign Magazine on 13th Jan 2023
Image features: Top row (from left to right): Maisie Summers-Newton, Oti Mabuse, and Dame Sharon White. Centre: Baroness Helena Kennedy KC. Bottom row (from left to right): Maggie Alphonsi, Kate Mosse and Harriet Harman