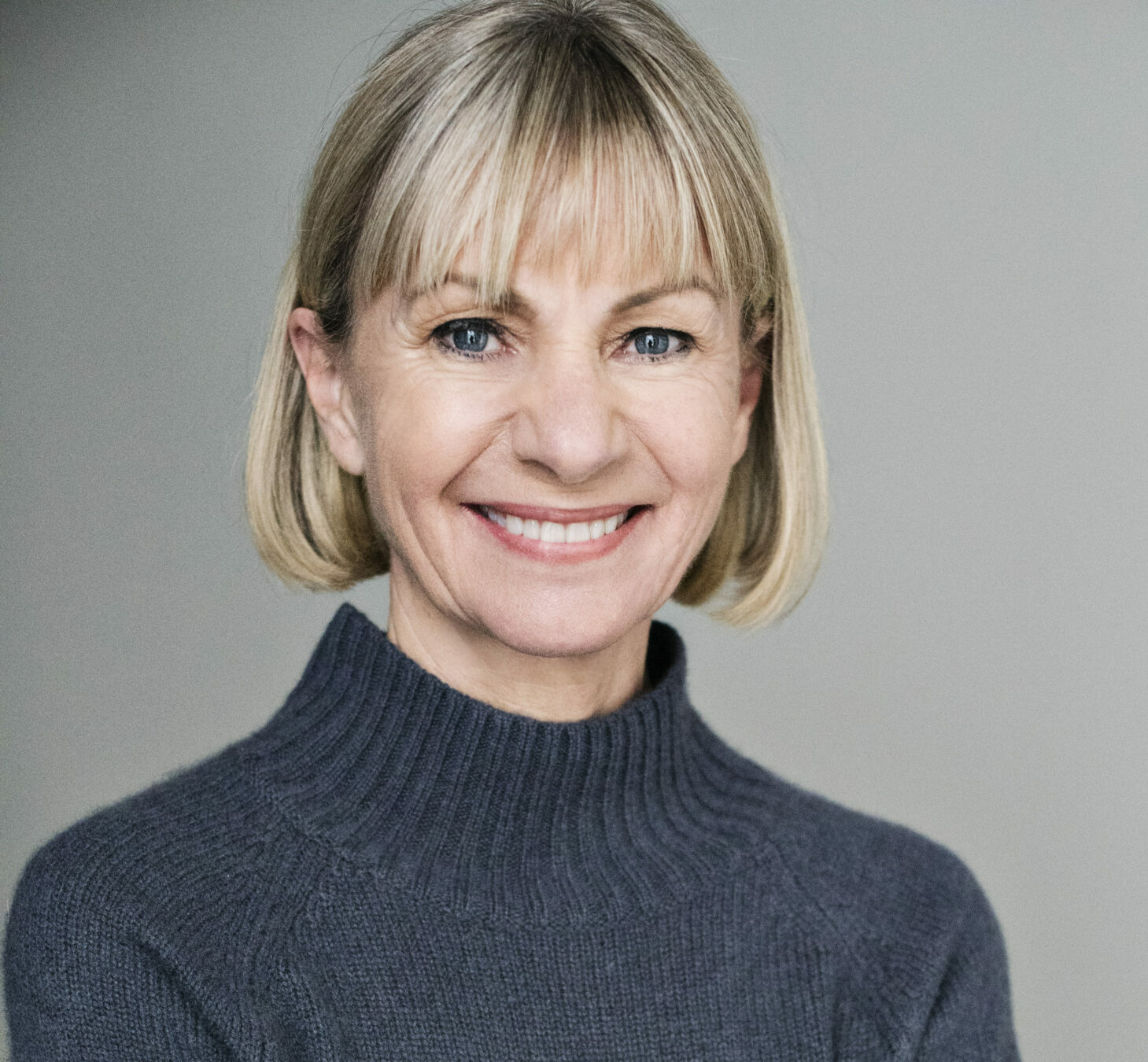 Kate Mosse OBE, FRSL
A statement from Kate Mosse OBE, FRSL in support of WACL's mission to accelerate gender equality.
I am delighted to support WACL celebrate its 100th anniversary as one of its Patrons, as its mission chimes so fundamentally with me. Since it was founded in 1923, WACL has been battling for better gender equality, a theme that runs through all of my own creative and campaigning work.I founded the Women's Prize for Fiction – the largest annual celebration of women's writing in the world – in 1996, to honour, celebrate and amplify women's voices in fiction throughout the world.

In 2021, I launched the #WomanInHistory campaign to celebrate and promote women's achievements throughout history, starting a conversation about why – and how – women's achievements are so routinely left out of the history books, overlooked or misattributed to their male counterparts.

My one-woman show is based on my latest book Warrior Queens & Quiet Revolutionaries: How Women (Also) Built the World As well as wanting to celebrate nearly a thousand women – from all corners of the world, and in all periods of history – it is also a detective story into my own family history. My great-grandmother Lily Watson, who I only recently discovered was a famous and highly-regarded novelist in her day – yet all of her books are now out of print and she doesn't appear in any of the literature about Victorian writers. I wanted to walk in her footsteps and discover more about this trailblazing great-grandmother in whose footsteps I was walking.

The show will be a fabulous night out in the theatre, but will also be asking the question about how we, together, put back all the women missing from history. It's the start of a conversation that I hope everyone with join in. My hope is that my stories about the nature of women's struggles and their achievements will inspire others as I have been inspired, in the same way that WACL is inspiring the next generation of women with its 100-year history of pushing equality in the advertising, communications and media industries. Only by celebrating those incredible women who came before us can we continue to push for greater equality in the future. 
After all, just as in the world of fiction, advertising and the media have a huge impact on how women are seen in society and how we see ourselves. Both change people's perceptions, both can reframe the narrative, both can be forces for good. So, Happy Birthday to WACL. Here's to 100 years of women in the creative fields – and here's to the next 100 too.
Kate Mosse OBE, FRSL Biography
Kate Mosse is the author of ten novels and short story collections – including the multi-million-selling Languedoc Trilogy. Her books have been translated into 38 languages and published in more than 40 countries. She has also written four works of non-fiction – including the highly-acclaimed memoir An Extra Pair of Hands – four plays, contributed essays, stories and introductions to classic novels and collections. A champion of women's creativity, Kate is the Founder Director of the Women's Prize for Fiction – the largest annual celebration of women's writing in the world – and sits on the Executive Committee of Women of the World. She was awarded an OBE in 2013 for services to literature and women and was named Woman of the Year for her service to the arts in the Everywoman Awards. A visiting professor in creative writing and contemporary fiction at the University of Chichester, she is President of the Festival of Chichester and Patron of the Consort of Twelve. She is about to embark on her first one-woman show, a UK theatre tour based on her bestselling 2022 book Warrior Queens & Quiet Revolutionaries: How Women (Also) Built the World.